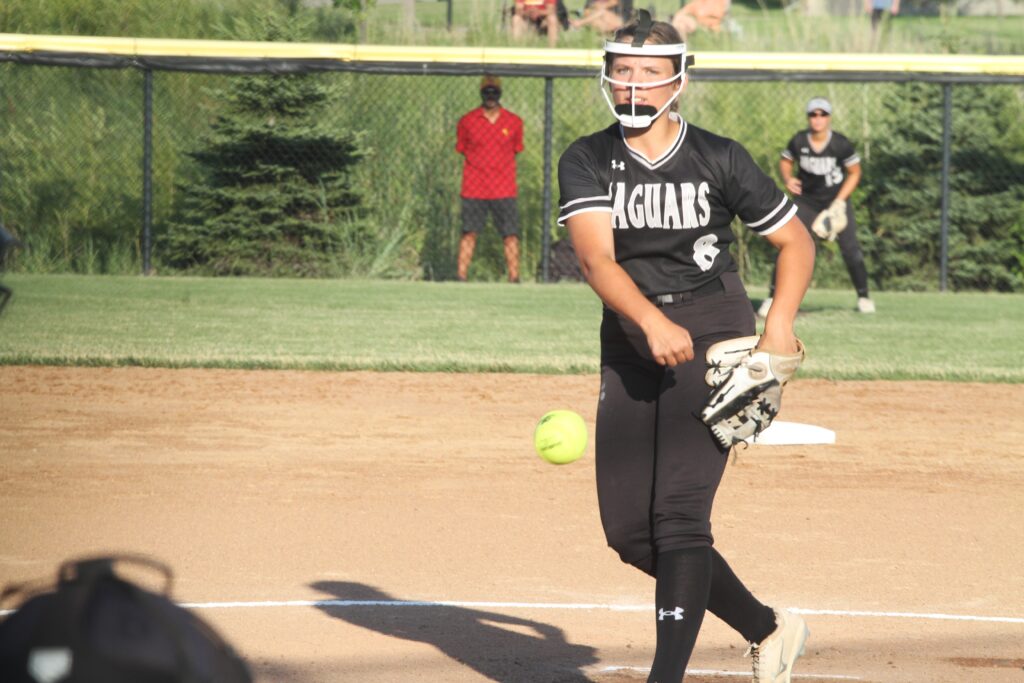 One bad inning proved to be costly for the Ankeny Centennial softball team.
Eighth-ranked Linn-Mar (Marion) erupted for seven runs in the sixth inning to defeat the No. 5 Jaguars, 9-4, in a Class 5A regional final on Tuesday at Centennial.
"We knew Linn-Mar was going to be a good team," said Centennial coach Brett Delaney. "They came out and swung the bat a little bit tonight."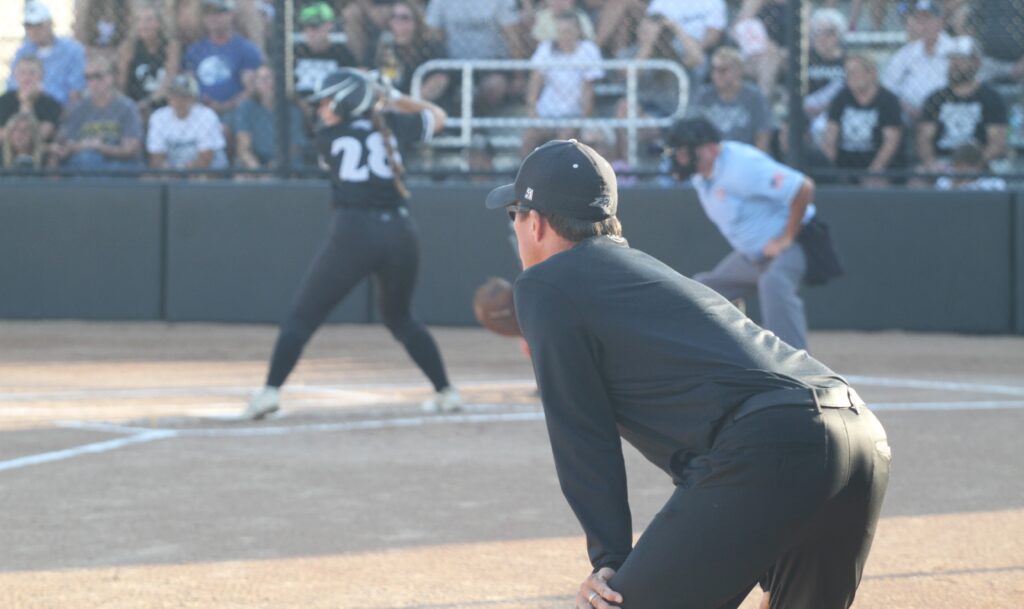 Centennial held a 4-2 lead before Linn-Mar's Grace McCarty hit a game-tying two-run homer to ignite the Lions' seven-run outburst. Teammate Kaylee Bunn then followed with another home run on the next pitch from Jadeyn Stahr (13-5).
"She was hitting her spots, and I think even when they were getting hits she was hitting her spots," Centennial first baseman Lizzy Klunder said of Stahr. "But once you get through the order a third or fourth time, you're going to get on a pitcher and I think that's what happened tonight."
Centennial tried to rally in the bottom of the seventh, when the Jaguars loaded the bases with one out. But Linn-Mar reliever Emily Koranda, who drove in two runs to complete the sixth-inning rally, then recorded back-to-back strikeouts to end the game.
The Jaguars finished with a 25-13 record.
"These guys haven't quit all year," said Delaney, whose team was seeking its third consecutive trip to the state tournament. "We've been behind and have had to claw back in some different games, and that showed right there at the end. But it was just a little too big (of a deficit) to overcome tonight."
Linn-Mar (36-4) advanced to the state tournament for the first time since 2015, when the Lions lost to Ankeny in the seventh-place game.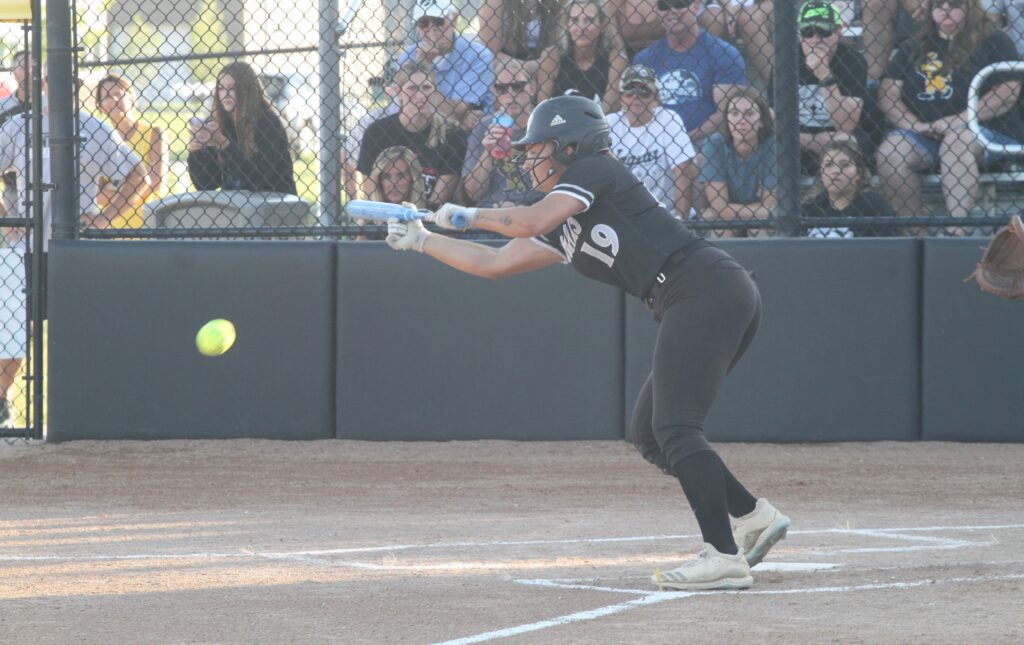 "We're so excited," said Linn-Mar first baseman Hannah Gralund, who went 3-for-3 with a double and two RBIs in the win. "We were so confident. I've never seen our team so confident that we could go and beat a team like that. We were so ready to come out and play. We were hitting balls left and right. We had confidence in ourselves and other people that they were going to do it."
Linn-Mar won for the 17th time in its last 18 games. The Lions will play No. 4 Waukee Northwest (32-7) in the Class 5A quarterfinals on Monday.
"This is just a culmination of hard work all season, and there's no greater feeling for these girls than to be going to Fort Dodge," said Linn-Mar coach Lindsey Murray, who helped the Lions to a runner-up finish as a player in 2006. "We came in with a chip on our shoulder (because we have the best record in Class 5A). We played hard all year, and I kind of think we were overlooked a little bit toward the end (with the seedings) just because of where we're at (in eastern Iowa). We came in ready to do damage, and they did that."
Centennial took a 1-0 lead in the first inning. Mackenzie James singled with one out, stole second and scored on a two-out double by Sydney Morris.
James doubled with one out in the third and advanced to third on a bloop double by Addi Starr. Jordyn Kennedy later hit an infield single to drive in a run, giving the Jaguars a 2-0 advantage.
Linn-Mar took advantage of an error to score two unearned runs in the fifth. The Lions put runners at second and third with one out before Centennial shortstop Cora Boyle made a leaping catch to take a hit away from Claire Michael.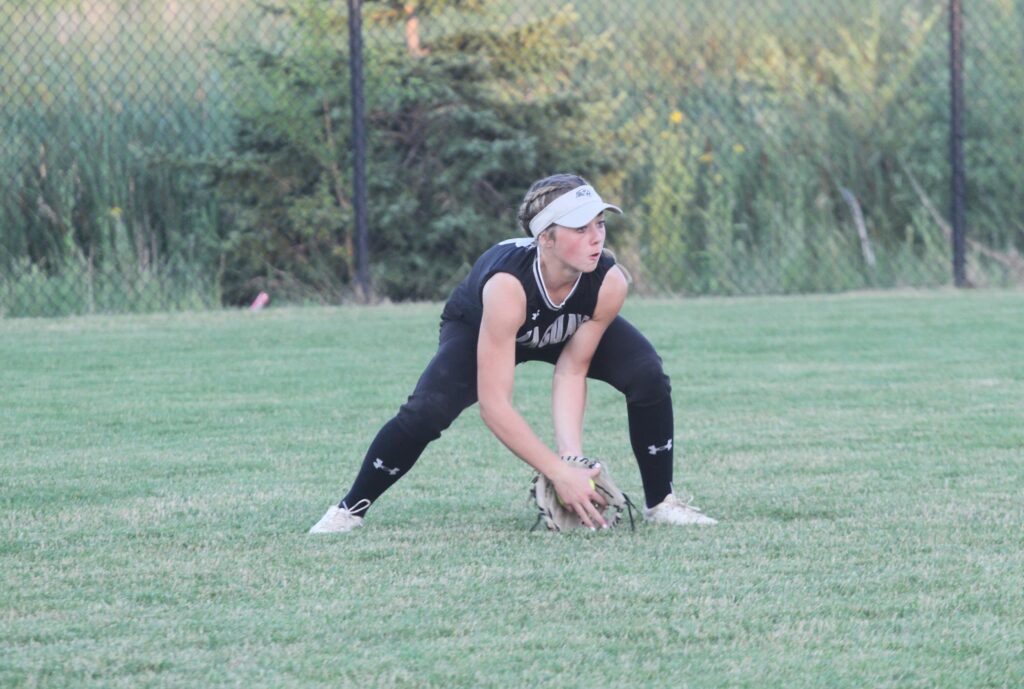 However, Gralund then followed with a two-run single to left-center. Delaney said he considered walking the Lions' top hitter with first base open.
"They've got some good sticks, and it was a decision that we looked at and talked about briefly, but ultimately we knew Jadeyn had what she had and we thought she could get the job done," he said. "It was just one of those times where she got the hit."
James walked to start another rally in the bottom of the fifth. Kennedy eventually hit a two-run double to put Centennial ahead, but the Lions then batted around in the sixth.
"They were a team we didn't know much about, but they definitely came out and played their best game," Klunder said. "It was really close there for a little bit, but they used their bats the way that we knew they would. We just weren't able to come back from that tonight."
Following Linn-Mar's back-to-back homers in the sixth inning, Michael drove in another run with a sacrifice fly. After an intentional walk to Gralund, Anna Streff hit an RBI single to make it 7-4.
"We felt like we were underranked," Gralund said. "We see the records that are ranked above us, and we don't know why they are ranked above us. It just gave us all the more reason to come in here and beat one of the teams that we think we're better than. We were pushing for that win, and we're so excited to go back to Fort Dodge."