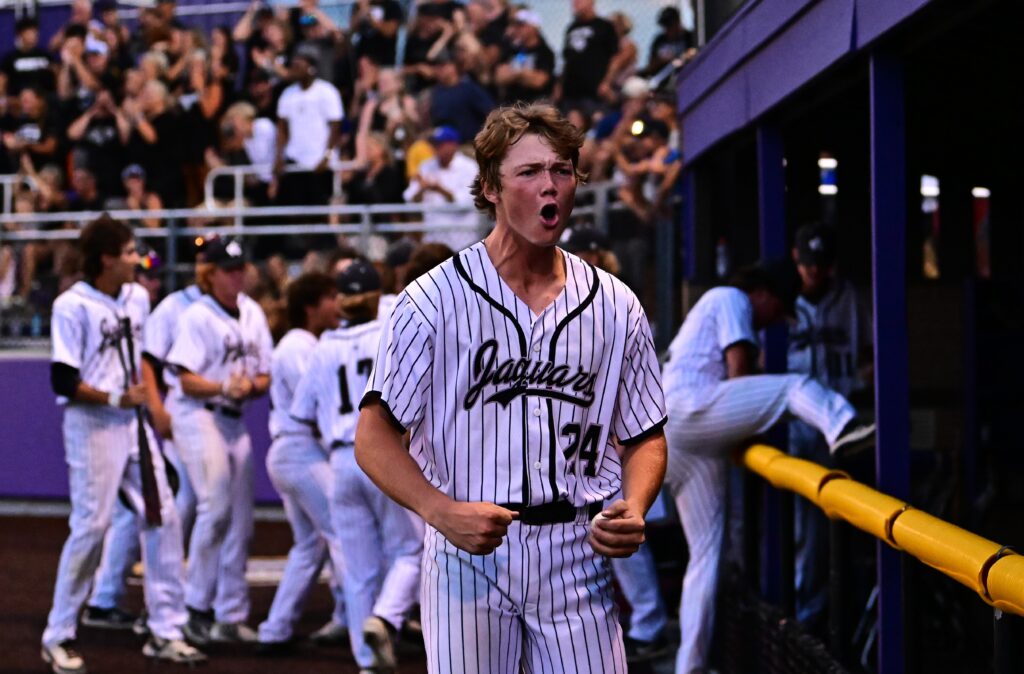 The members of the Ankeny Centennial baseball team shared some hugs on the field Wednesday.
Even though their season didn't end the way they wanted it to, the Jaguars are still a close-knit group.
"I'm so proud of my teammates," said sophomore pitcher Joey Oakie. "I couldn't ask for anyone better to be my teammates. They're my brothers, and since the beginning of the season we grew closer and closer. They're my brothers for life."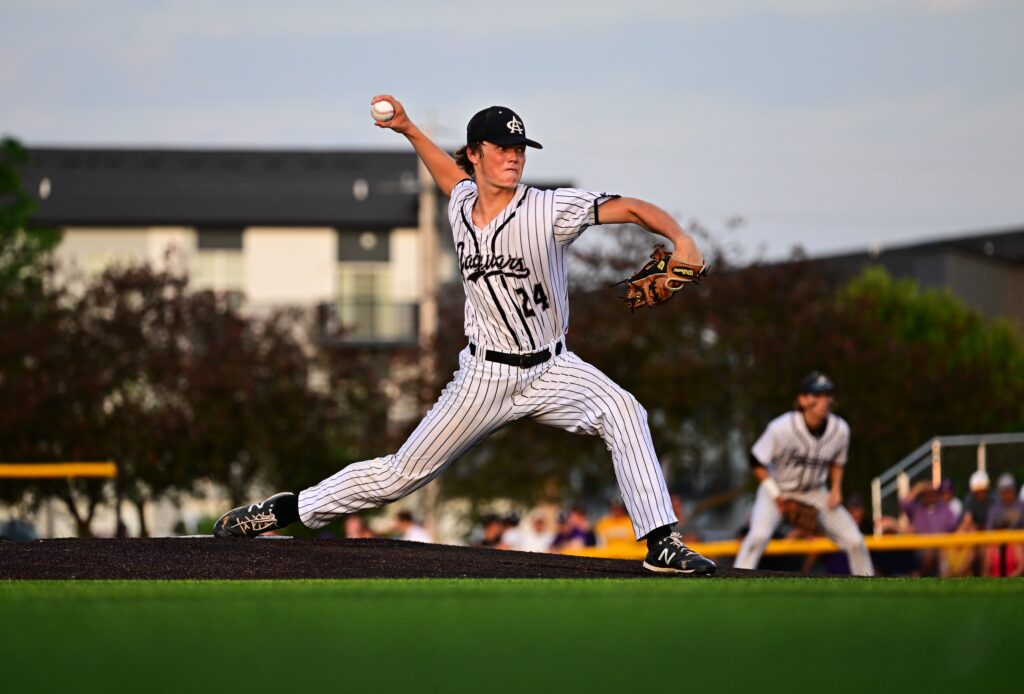 Oakie turned in another electrifying performance, but it wasn't enough as the fifth-ranked Jaguars dropped a 3-2 decision at No. 1 Johnston in a Class 4A substate final. The Dragons walked off with the victory when pinch-hitter J.T. Garcia drew a bases-loaded walk in the bottom of the seventh inning.
Johnston (33-4) advanced to next week's state tournament at Iowa City. Centennial, which was seeking its first trip to state, ends the season at 25-14.
"We came in very confident," said junior catcher Nick Severson. "They're obviously the No. 1 team in the state for a reason. We just came in with a bunch of confidence, and we gave it our all. We just came up a little short, but you've got to give props to them. They played a really good game. They just won in the last inning, and you can't ask for a better game than that."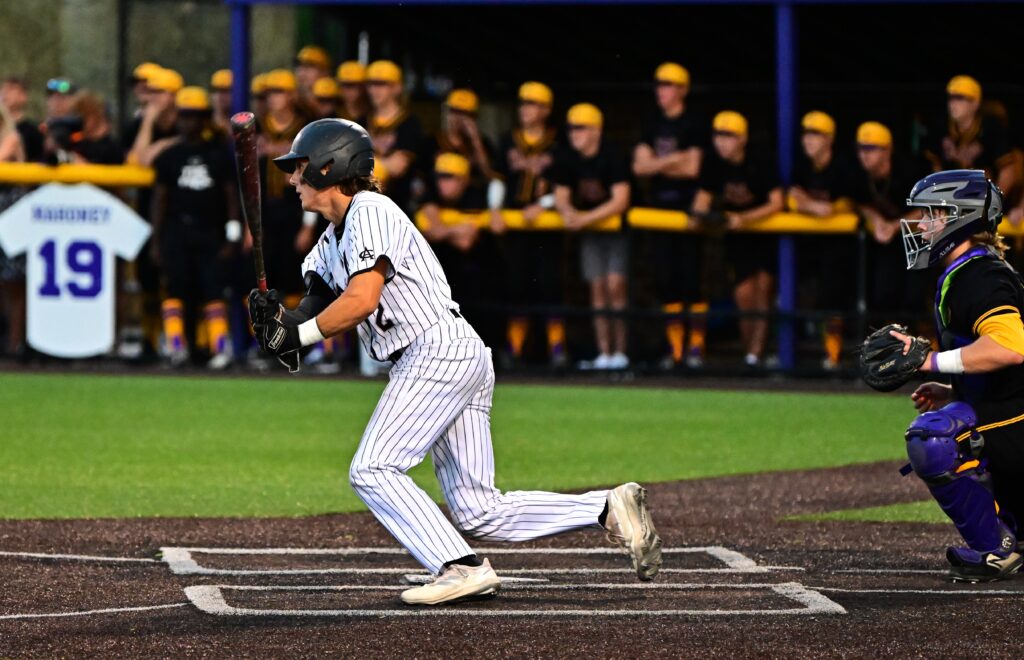 Severson helped the Jaguars rally from a 2-0 deficit in the final two innings before Johnston broke through for the winning run against Centennial reliever Ian McGhiey (2-3), who took the mound after Oakie reached his pitch limit.
Oakie allowed a leadoff walk to Miles Risley in the bottom of the seventh. He then struck out Will Nuss for the third time on his 110th and final pitch of the night.
"He's been spot on, and he proved that again tonight," Severson said of Oakie. "He only gave up four hits when he came out, and that's a really solid club over there. You can't do much better than that."
Oakie walked three and had 11 strikeouts. He fanned a pair of batters in each of the first four innings.
"He's a good one, and he's just going to get better over the next couple of years in high school. I'm really excited to see him develop," Centennial coach Mark Hey said of Oakie. "That's a great ball club over there obviously–(Johnston) only lost four games all year. He put some guys with some really nice averages in some defensive counts and just pitched outstanding."
McGhiey, a senior, was coming off a no-hitter against Sioux City North in his last outing on July 2. But he struggled to find the strike zone on Wednesday.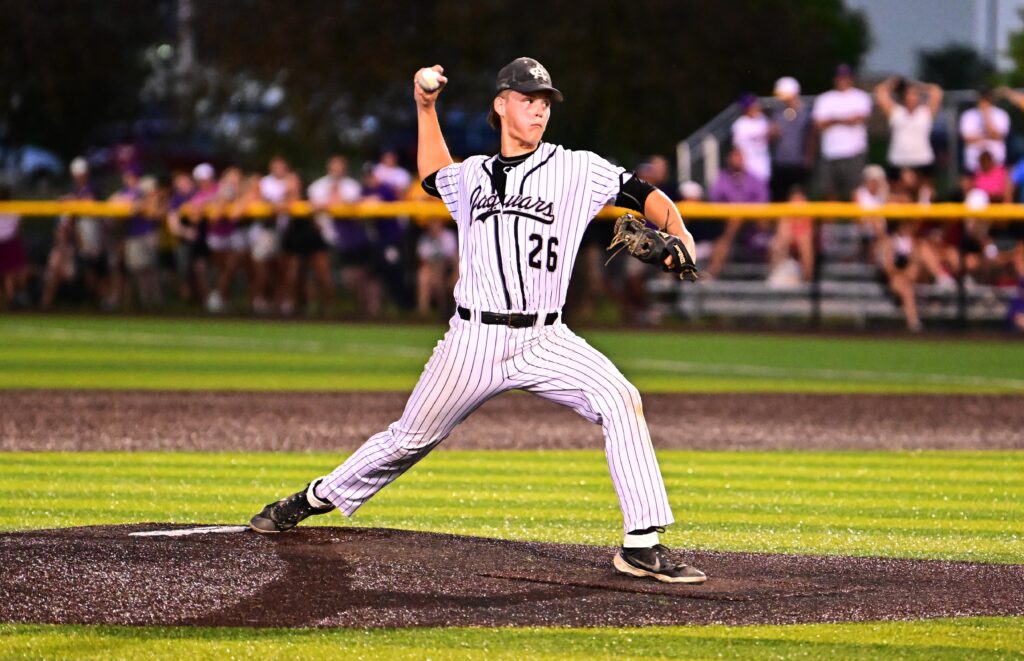 After a wild pitch allowed Risley to advance to second, Hey elected to intentionally walk Michael Siemer on a three-ball, no-strike count. Spencer Campidilli then walked on four pitches to load the bases.
Winning pitcher Sam Hesselman (1-0) hit a grounder to Centennial third baseman Kyle Miller that resulted in a force play at home for the second out. Garcia then got behind in the count, but battled his way back to earn the walk that ended the game.
"With the crowd and everything, it's a tough spot for anybody (to come into)," Hey said. "It was a plan that we had. We thought Ian was the guy we would go to first unless they were getting all over Joey's fastball, and then maybe we'd go to Lincoln (Lacey) and more of his off-speed stuff. But that's just the way it goes sometimes. (McGhiey) threw a no-hitter the last time out, but sometimes things just don't feel right. But he's a competitor, too, and I'm really proud of the way he handled himself out there."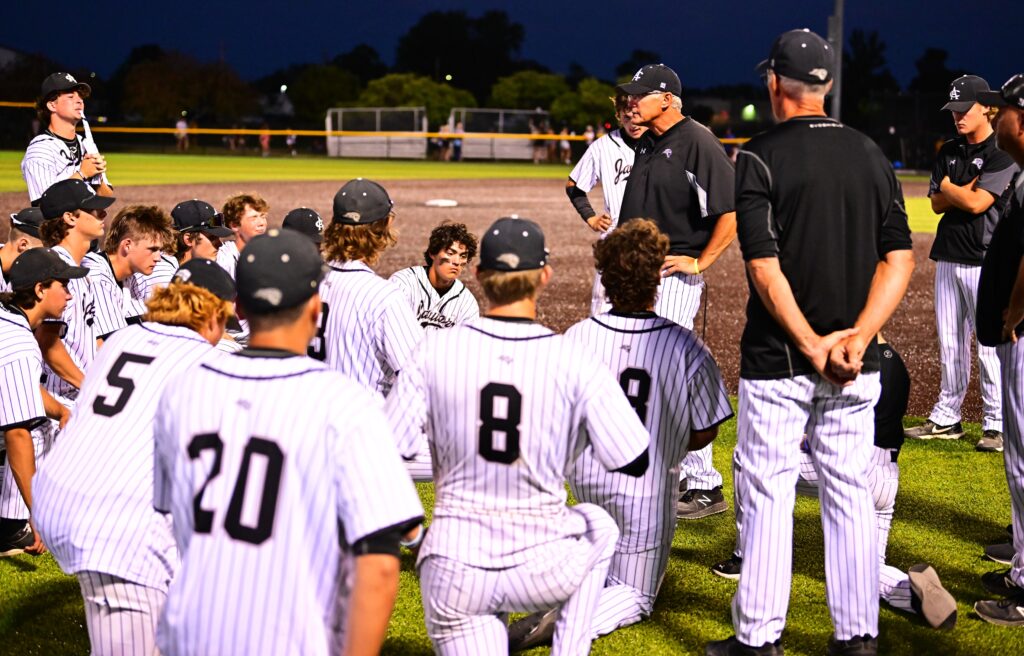 Hesselman combined on a seven-hitter with three other Johnston pitchers. Jake Pemble and Carter Woollums combined for five shutout innings, allowing the Dragons to take the lead.
Hesselman drew a one-out walk in the second inning. He then scored when Tyne Weeden doubled to deep left-center field.
Risley hit a leadoff single in the third, stole second and went to third on an errant pickoff attempt. He came home on a one-out double by Siemer, but the Jaguars avoided further damage when shortstop Lucas Bruhl made a diving stop on a grounder by Campidilli to save a run.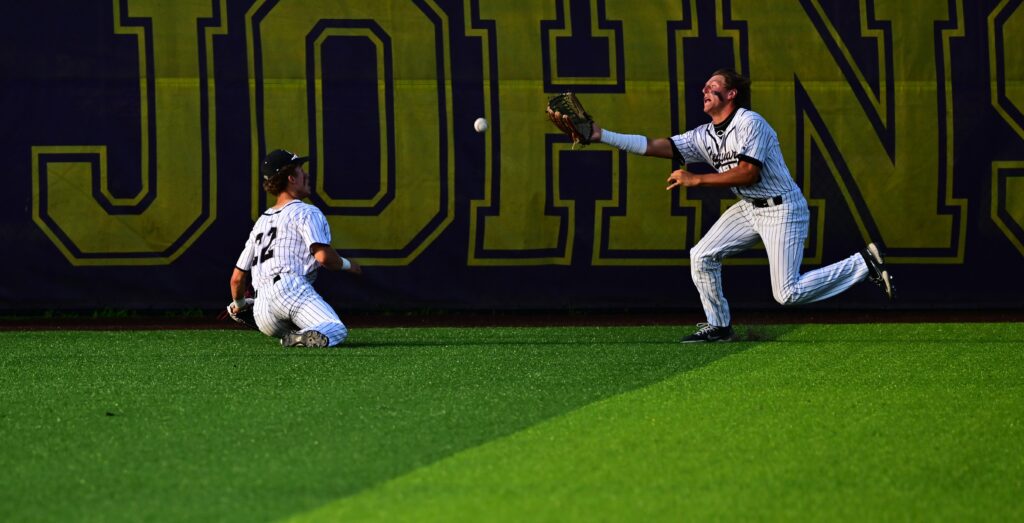 "That group of young men is second to none," Hey said. "They're just first-class people, and they battled back twice this week when it looked like they were eliminated. I just think your character really shows when you're able to bounce back like that, and I'm so proud of them. I can't even put it into words."
Centennial left six runners stranded in the first five innings, but the Jaguars finally got on the board in the sixth against Johnston reliever Pierce Anderson. Severson drew a walk after fouling off several pitches, Damin Churchman followed with his second hit of the game, and after the runners moved up on a wild pitch, Lacey hit a grounder with one out that allowed Severson to score.
"I think every one of my at-bats was (against) a different pitcher," said Severson, who went 2-for-3. "You've just got to keep your approach the same, swing the bat and hope you get a hit. (In the sixth) I was just trying to get on anyway I could. I kind of checked my swing, I got on and we went from there."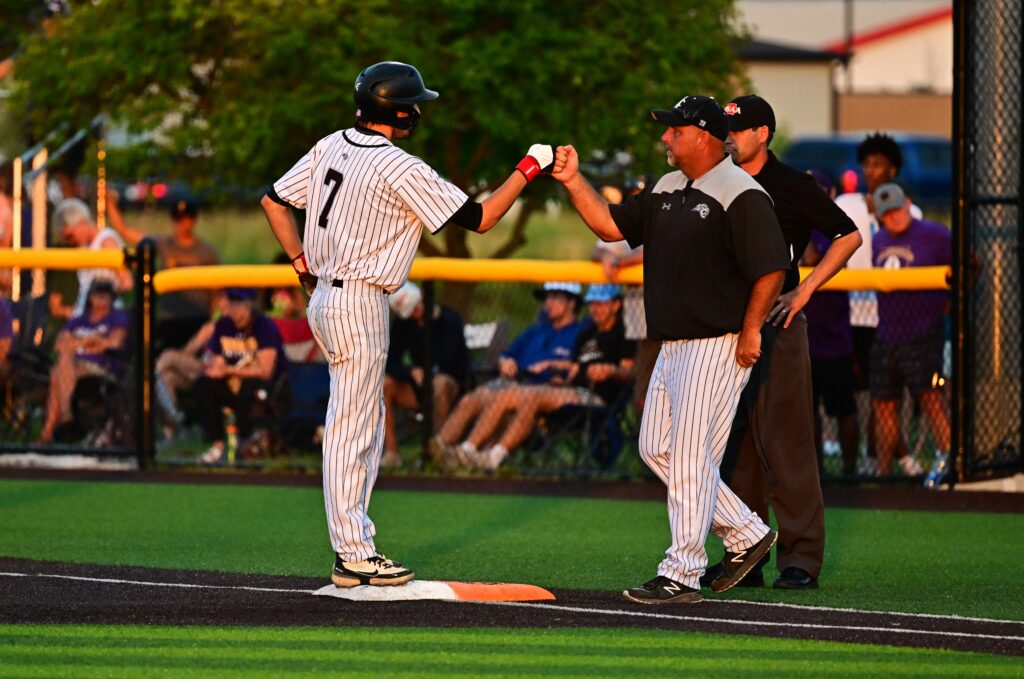 After Johnston left two runners stranded in the bottom of the sixth, Oakie walked off the mound with confidence that he had not thrown his final pitch.
"I knew we were going to get that run in the seventh," Oakie said. "I was so confident."
Hesselman took over for the Dragons and quickly got two outs. However, Miller then reached base on his second infield hit of the game.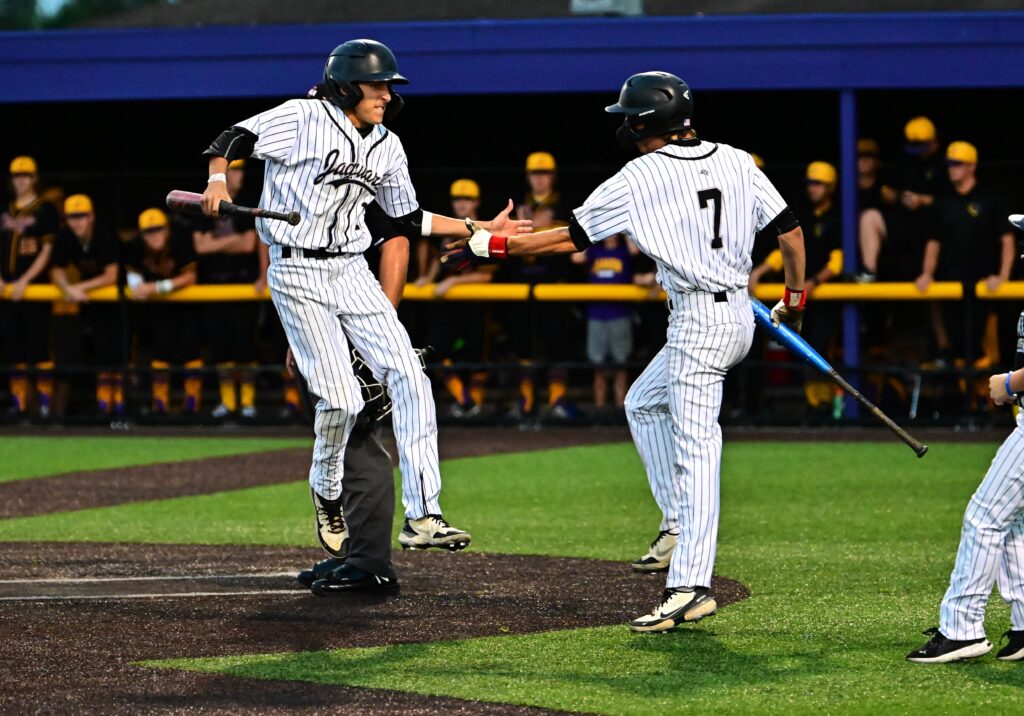 After a great at-bat by Cole Grider resulted in a walk, Jack Compton entered as a pinch-runner for Miller. A balk by Hesselman advanced the runners to second and third, then Compton raced home with the tying run when Severson hit an infield single to short.
"I was just trying to hit a line drive somewhere–keep the ball down," Severson said. "It worked out perfect and we scored and we got to the bottom of the seventh. That's all you can ask for."
Churchman followed with a bouncer in front of the plate. Campidilli, the Johnston catcher, made a nice throw to first for the out–setting the stage for the Dragons' game-winning rally.