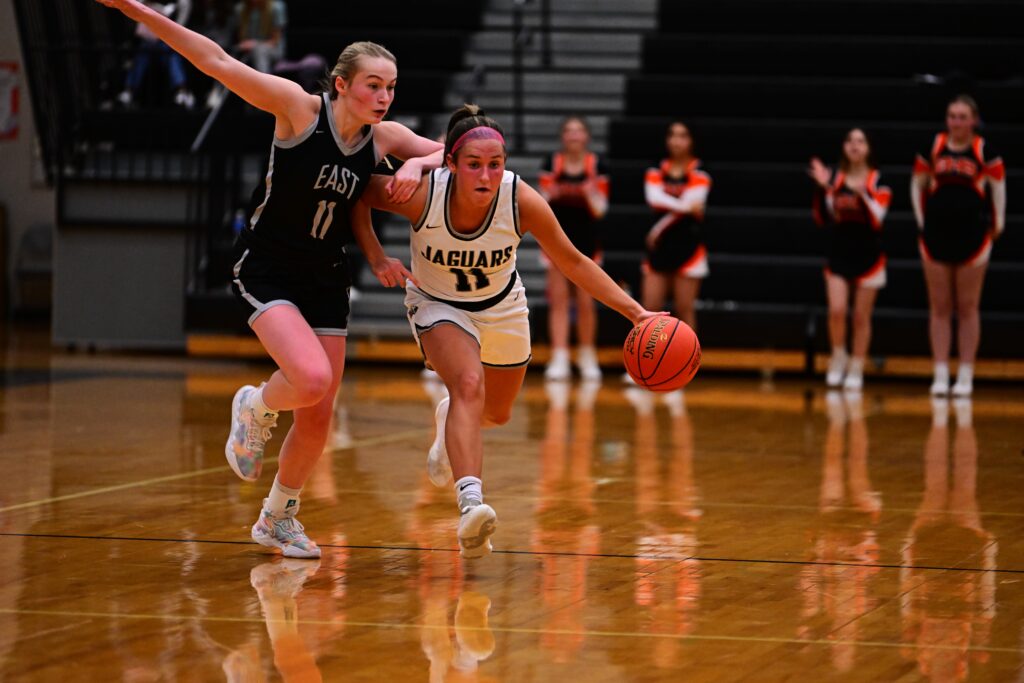 Ankeny Centennial's Makenna Clark has committed to play basketball at Wayne State College, beginning in the fall of 2023.
The junior guard made her decision after visiting Wayne State and a few other schools.
"The coaching staff was very welcoming, and when I left the visit, I knew it was the best place for me!" Clark said.
Clark averaged 6.2 points and 2.6 rebounds per game last season while helping Centennial to a share of the CIML Iowa Conference title. She earned all-conference honorable mention.
Clark placed second on the team with 23 3-point goals and 52 assists, and she finished third on the squad with 42 steals. The Jaguars posted a 20-4 record and advanced to the Class 5A state tournament for the second straight year.
Clark joined Centennial's varsity team as a freshman, when she averaged 1.8 points. She averaged 4.9 points as a sophomore.
Last season, Clark scored 22 points in a win over Fort Dodge, going 5-of-10 from 3-point range. She had 20 points in a victory over Ankeny, going 3-of-5 from behind the arc.
"For me, style of play is an important factor when choosing a school," Clark said. "After the coaches took the time to explain their style, I knew (Wayne State) was a great fit! That, along with the size of campus, and class size made the decision easy!"
Former Centennial boys' basketball standout Cody McCullough is a member of the Wayne State men's squad. The freshman forward averaged 5.2 points and 6.8 rebounds last season, helping the Wildcats to a 14-12 record.
"I actually reached out to Cody to see how he liked it, and it seemed as though he loved it for the same reasons I do," Clark said. "It was really nice getting feedback from a student-athlete that is already there!"