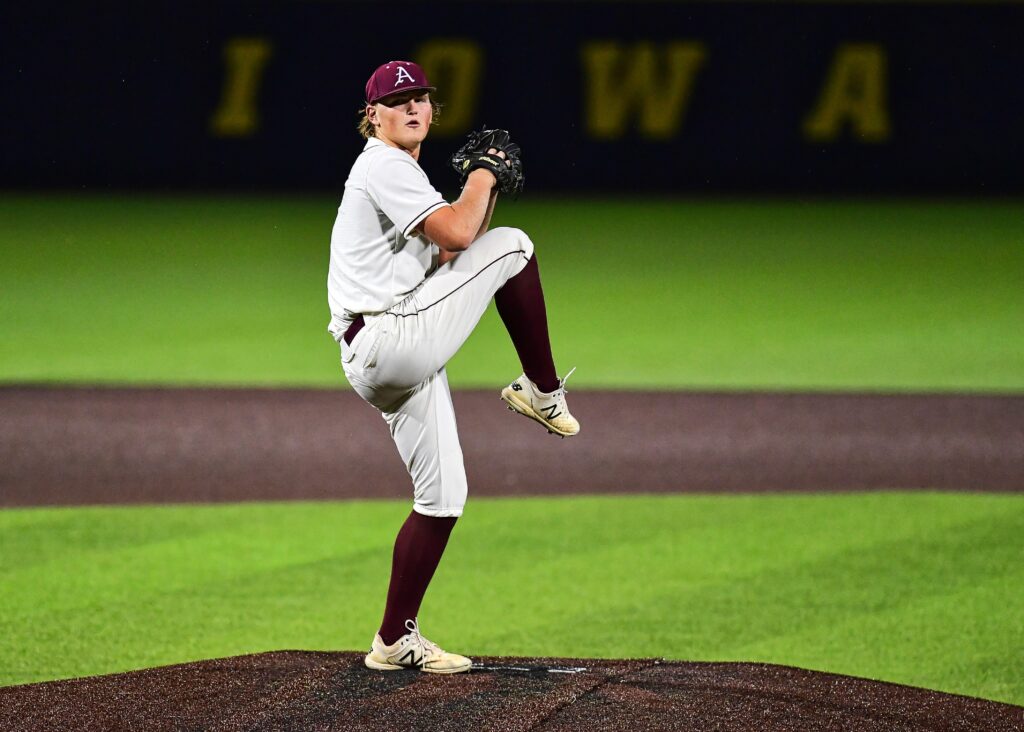 Weston Fulk committed to play baseball at Iowa prior to his sophomore season at Ankeny High School.
After staying committed to the Hawkeyes for three years, Fulk spent only one season in Iowa City before making the decision to leave.
The lefthanded pitcher announced on Monday via Twitter that he will transfer to LSU Eunice, the only junior college associated with the Louisiana State University System.
"I'm blessed and excited to announce that I will be continuing my academic and athletic career at LSU Eunice," Fulk tweeted. "I can't thank my family, friends, and teammates enough for helping me reach this decision. Go Bengals!"
Fulk had previously announced on June 23 that he was entering the transfer portal. He has four seasons of eligibility remaining after sitting out his freshman year due to an injury.
Fulk was one of the state's top dual threats as a senior at Ankeny, where he went 6-3 on the mound with a 2.42 ERA while batting .485 with 12 home runs, 20 doubles and 57 RBIs. He was a first-team all-state selection.
Fulk initially committed to the Hawkeyes after attending one of their winter evaluation camps following his freshman season at Ankeny, where he started 11 games for the Hawks.
"They had open arms for me," Fulk said at the time. "They were always there for me and wanted the best for me. That was probably the place I wanted to go from the start."
Now, Fulk will be getting a fresh start in Eunice, which is located 79 miles west of Baton Rouge. The Bengals posted a 40-17 record this season after winning the NJCAA national championship in 2021–their seventh in the last 16 years.