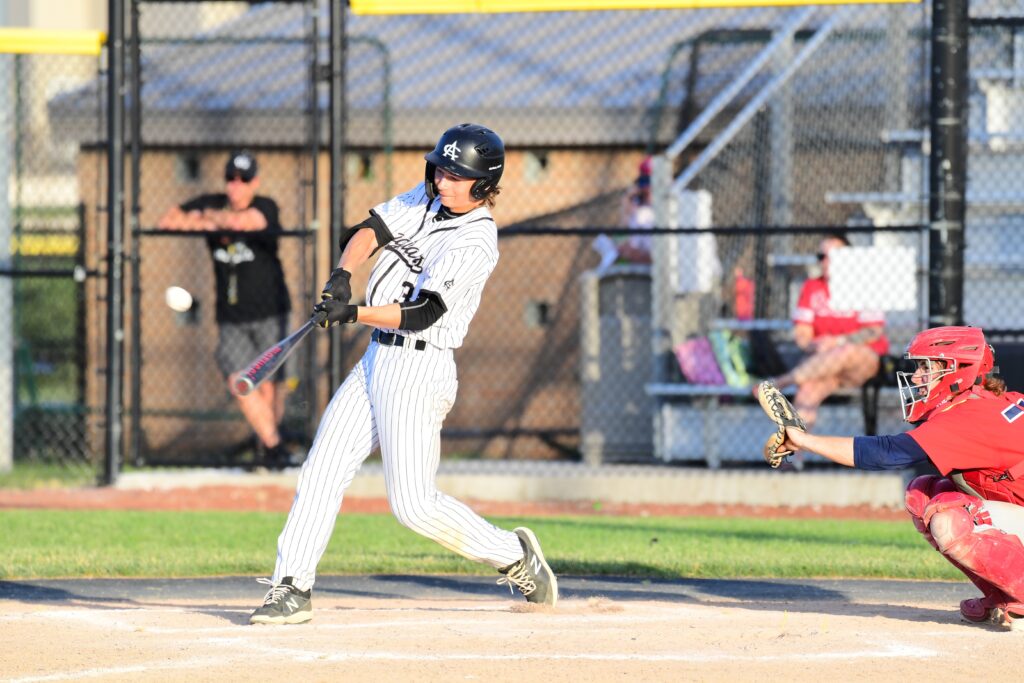 Ankeny Centennial senior Lincoln Lacey has been selected to play in the 2022 Iowa High School Baseball Coaches Association All-Star Series. The games will be played Friday through Sunday at Mason City.
Lacey will play for the Large Schools West team coached by Blake Utley of Fort Dodge. Utley will be assisted by Jon Fitzpatrick of Indianola and Trevor Miller of Sioux City East.
Jake Edenburn of Bondurant-Farrar, Jaden Morris of Des Moines Roosevelt, Spencer Campidilli and Miles Risley of Johnston, Camden Kaufman of Waukee, and Carter Thomas of Mason City will be among Lacey's teammates on the Large Schools West squad.
Lacey, a pitcher and first baseman, helped the Jaguars to a 25-14 record this season. He went 5-0 on the mound with a 2.01 ERA while batting .360 with four doubles and 16 RBIs.
Here is the schedule of games for this weekend:
Friday
5 p.m. Small West vs. Large West
7 p.m. Small East vs. Large East
Saturday
2:30 p.m. Small West vs. Small East
4:30 p.m. Large East vs. Large West
Sunday
10 a.m. Small West vs. Large East
12:30 p.m. Small East vs. Large West