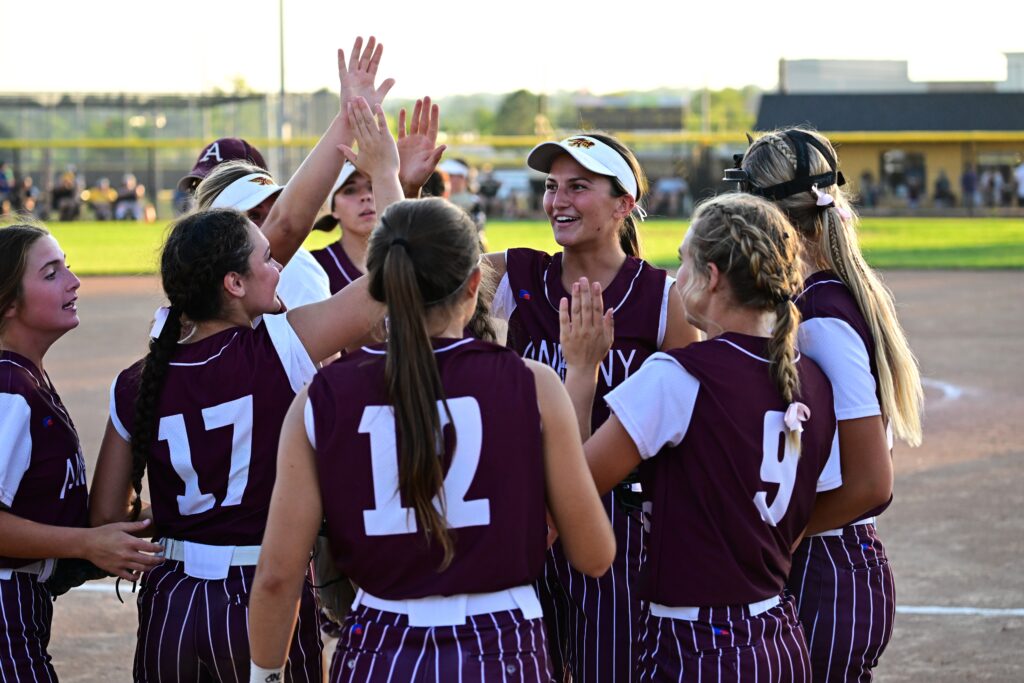 Ankeny graduate Eva Fulk is about to begin her collegiate track career at the University of Northern Iowa.
Her high school softball career didn't end, however, without one more postseason honor.
The senior outfielder has been named to the Class 5A all-state first team by the Iowa Girls' Coaches Association. Five other players from Ankeny and Ankeny Centennial were also honored.
Fulk helped lead the Hawkettes to a 27-13 record this season. She batted .397 with four triples and 22 RBIs while stealing a team-high 45 bases in 46 attempts.
Two Ankeny Centennial standouts, junior pitcher Jadeyn Stahr and sophomore third baseman Addi Starr, were selected to the Class 5A second team. That duo led the Jaguars to a 25-13 mark.
Stahr posted a 13-5 record with a 2.33 ERA. Starr batted .348 with 11 doubles and 25 RBIs.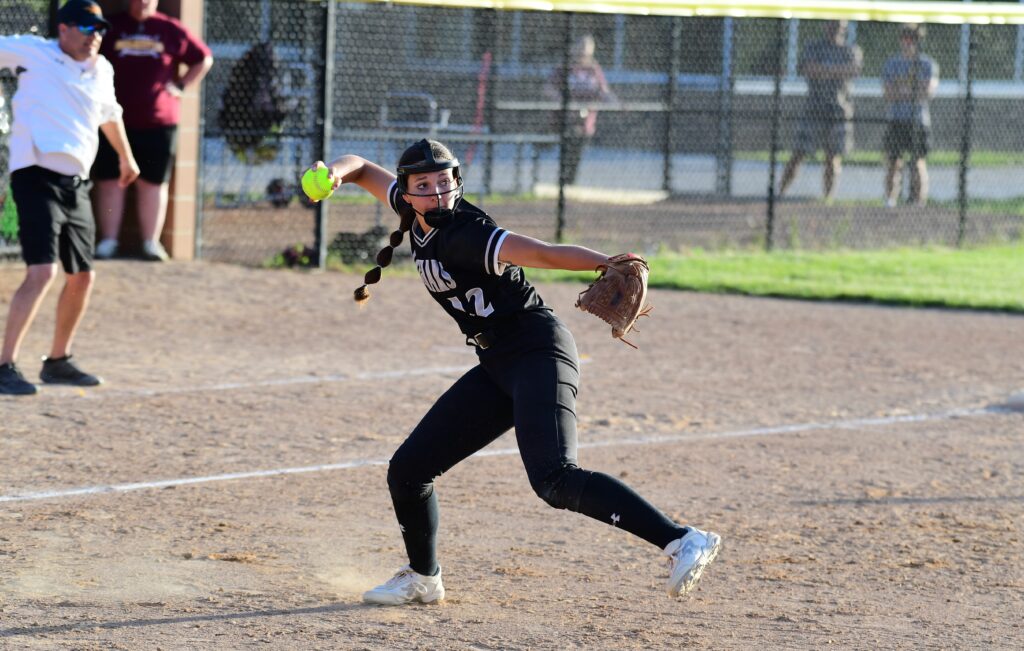 Two other Centennial players, junior catcher Sydney Morris and eighth grade outfielder Jordyn Kennedy, were named to the Class 5A third team along with senior outfielder Mariah Parton of Ankeny. Morris was a repeat selection.
Kennedy led the Jaguars with a .416 average, four home runs and 27 RBIs. Morris batted .366 with 11 doubles and 22 RBIs.
Parton batted .434 with five triples and 40 RBIs. She will play for Central College next year.
Carrie Eby of Waukee Northwest was named the Class 5A Coach of the Year. She guided the Wolves to a state title in their first season as a varsity program.
Fort Dodge, the Class 5A runner-up, was the only school with three first-team selections. The Dodgers were represented by Jalen Adams, Tory Bennett and Mariah Myers.
Johnston, Linn-Mar (Marion) and Waukee Northwest each had two first-team picks.