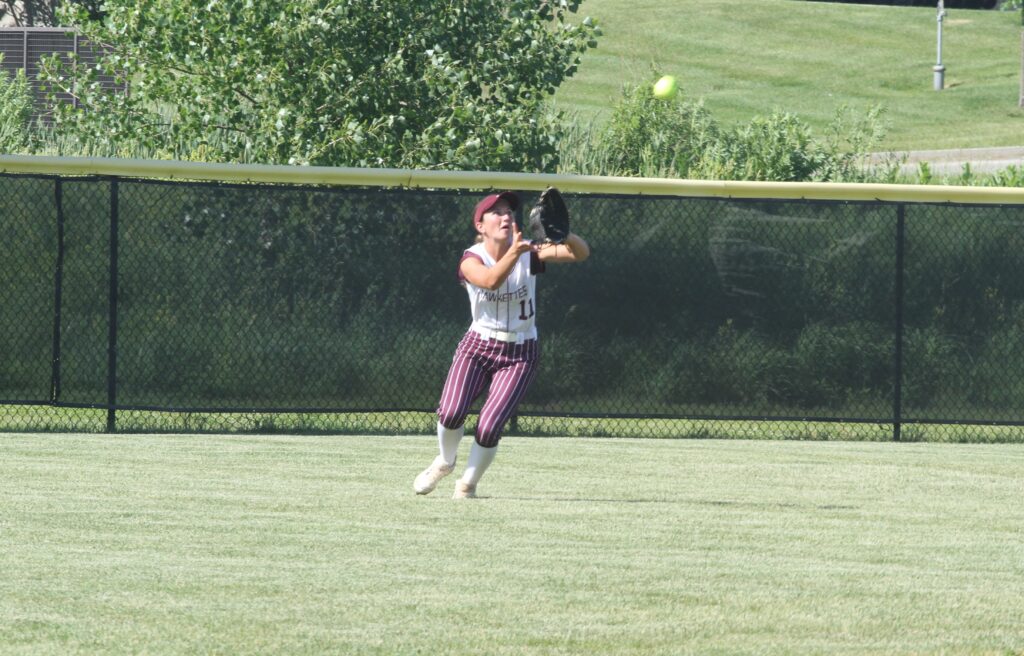 It turns out that Eva Fulk's softball career isn't over after all.
Fulk, who had earlier committed to join the Northern Iowa women's track and field program, has now decided to play softball in college. The Ankeny High School graduate will play for Indian Hills Community College.
Indian Hills announced the addition of Fulk to its 2022 recruiting class via Twitter on Monday.
"So excited!!! Go Warriors!!!" Fulk replied to the tweet.
Fulk, an outfielder, helped the Hawkettes to a 27-13 record this season. She batted .397 with four triples and 22 RBIs while stealing a team-high 45 bases in 46 attempts.
Fulk was named to the Class 5A all-state first team by the Iowa Girls' Coaches Association. She was selected to the CIML Iowa Conference first team as a utility player, and she was also named to the Class 5A West all-district team.
Fulk had previously committed to Northern Iowa in early May–toward the end of the track season. At the time, she said it was an easy decision.
"Once I saw the school and watched a practice, I knew UNI was where I wanted to be," Fulk said.
Fulk went on to help Ankeny to its first-ever state title in the distance medley relay at the Class 4A meet. She also ran on the Hawkettes' state champion 4×100 relay as a freshman in 2019.
But Fulk has changed her mind, and she will now use her speed on the softball diamond instead of the track.