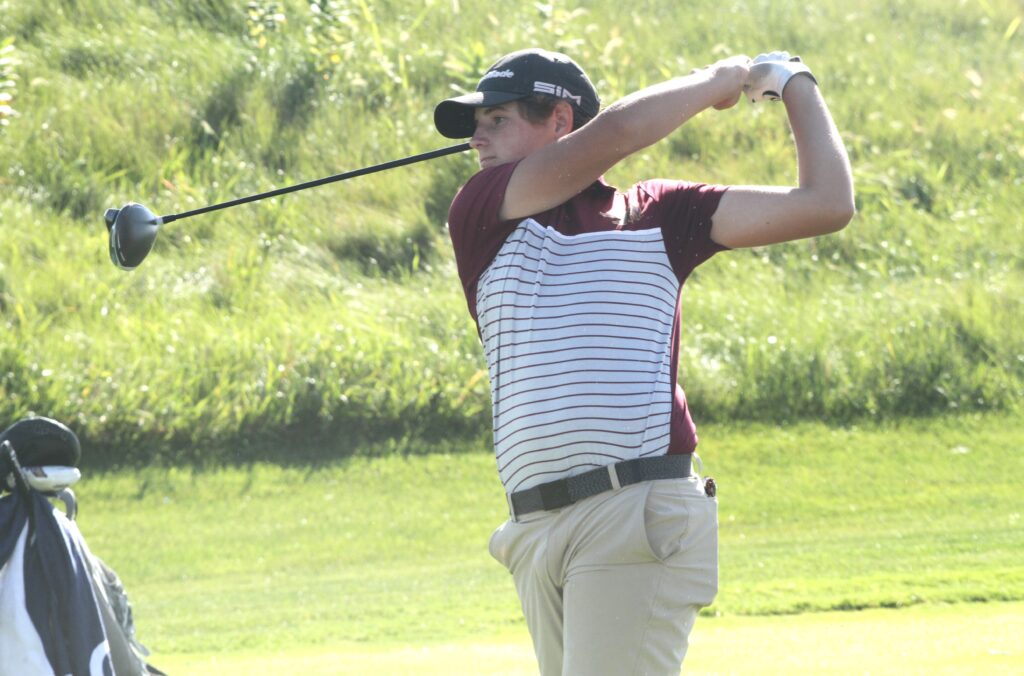 After a tremendous two-year run, the Ankeny boys' golf team took a step backwards last season.
Now, the Hawks could be poised for another huge campaign in 2022.
Several varsity regulars are back from a team that posted a 3-3 record last year in the Hawks' final season in the CIML Iowa Conference. Ankeny is now a member of the nine-team CIML Conference, which consists of the Des Moines suburban schools.
"I think that our conference schedule will be very tough as all of the teams have been good in the past, and all play on tough courses as their home site," said Ankeny coach Mike Weddingfeld. "Waukee always has a great program, Ankeny Centennial has a lot of returning players, Waukee Northwest, Southeast Polk and the list goes on. I have always said that if you want to be the best, you have to beat the best. I like having a tough schedule so that we are better prepared for the postseason."
The Hawks placed fifth in the Class 4A state meet in 2020, but then had to replace their entire varsity lineup. Last year, Ankeny placed fifth in a district meet at Whispering Creek Golf Club in Sioux City, finishing just three shots out of the third and final qualifying spot.
"I hope we can get over that hump," Weddingfeld said. "We were so close last season, and it would be nice to get back to the state tournament, which is a goal we have every year."
Ankeny's top returnee is junior Drew Hensen, who was a three-time medalist a year ago. He led the Hawks with a 38.7 average for nine holes.
Hensen shot a 74 to lead Ankeny to a dual-meet win over Ames at Otter Creek. He was the co-medalist with a 38 in a loss to Waukee Northwest at The Legacy Golf Club.
Hensen later fired a 75 to place third in the Iowa Conference meet at Otter Creek. He led the Hawks to a fourth-place finish.
Hensen then shot a 79 at the district meet He missed qualifying for state as an individual by one stroke.
"I know that getting to state both individually and as a team is at the top of Drew's list, and he has been working extremely hard over the summer," Weddingfeld said. "With the returning kids that we have, it will help to have some experience and leadership to help us be successful and make it back to state."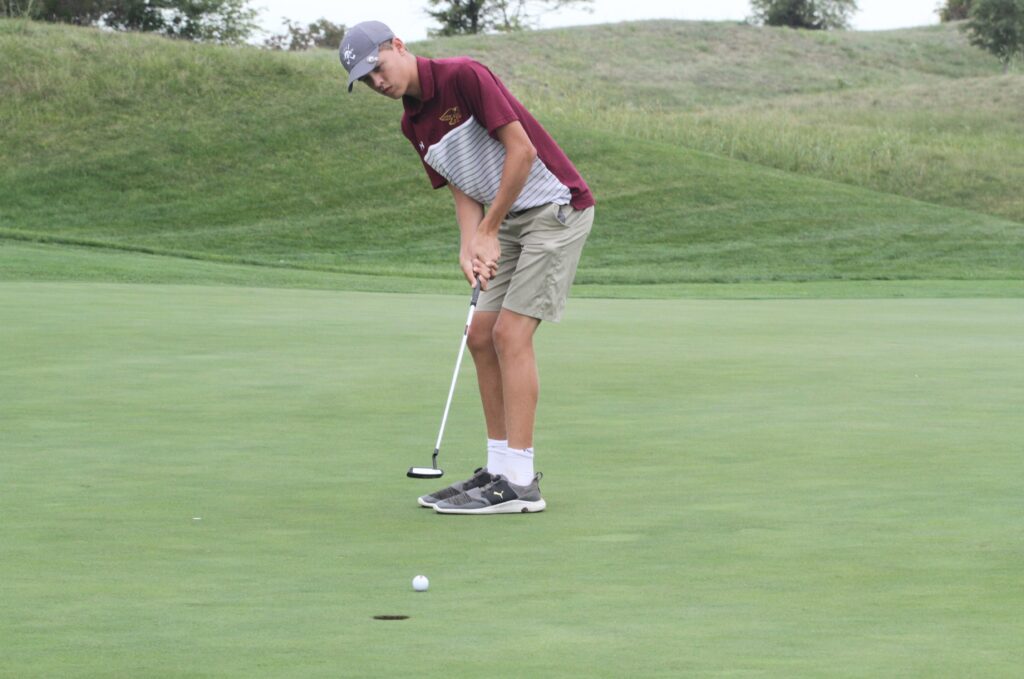 Seniors Jonathan Carey, Evan Chapman, Avin Legg and Connor O'Brien are also back along with junior Jacob Adams. They all played in at least six varsity meets in 2021.
Legg placed second among the Hawks with a 41.3 average. He shot a 78 to place 12th at the Indianola Invitational, where he helped his team to a third-place finish.
Adams was third on the squad with a 42.3 average. He took 16th at the conference meet with a 79.
O'Brien posted an average score of 43.3. He was followed by Chapman (44.6) and Carey (46.9).
O'Brien carded a 38 in the Hawks' dual-meet win over Mason City at Otter Creek. He shared medalist honors with Hensen and Legg.
"Those guys are all looking to make the varsity lineup this season," Weddingfeld said. "We also have some other kids that could step in and help the team as well."
Gunnar Breding was on the team last year, but was not eligible to play on the varsity as a transfer student. Now, he could make an impact for the Hawks.
"I think he can step in and play some varsity as well as several sophomores that performed well in tryouts including Duncan Beelner, Evan Hodapp and Caden Weddingfeld," Weddingfeld said. "These sophomores may lack experience but having competition for those six varsity spots is always a good thing. It keeps the kids working hard and focused. No one should feel comfortable with a spot as the lineup will most likely change a lot throughout the season."
Ankeny will open its season on Aug. 18, when the Hawks host a CIML Conference dual meet against Southeast Polk at Otter Creek.
Weddingfeld said his team has been preparing to play other courses as well.
"My returners have already stepped up as leaders wanting to get some of the younger kids to courses that they may not have played yet so that they are familiar with the layout before we compete," he said. "Knowing the course layout and having a good strategy to play those tough courses is always one of the biggest challenges in golf."