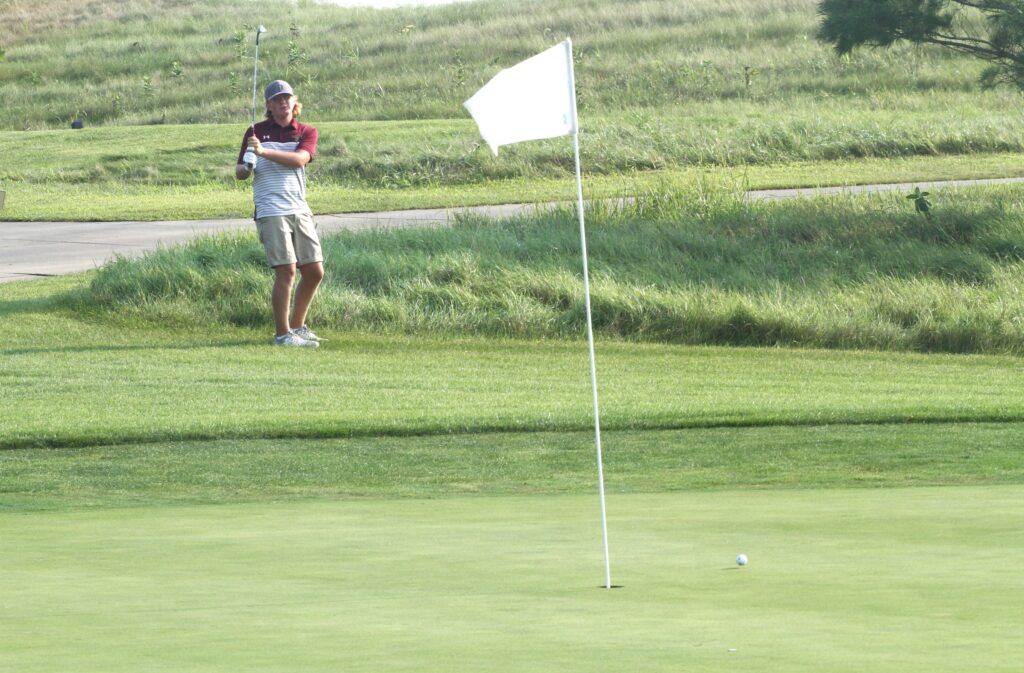 Senior Avin Legg helped the Ankeny boys' golf team to a 3-3 dual record last year. He placed second among the Hawks with a 41.3 average.
Legg shot a 78 to place 12th at the Indianola Invitational. He helped his team to a third-place finish at the tournament.
The Hawks will host Southeast Polk in their season opener on Thursday at Otter Creek.
Here is some inside info on Legg:
What was the highlight of your summer, either on or off the golf course?
I'd have to say that the highlight of my summer was getting the opportunity to play several golf courses across the state and Midwest. I played TPC Deere Run in Moline, Ill., as well as courses in Cedar Falls, Waterloo, Echo Valley in Norwalk, and it may not have been summer, but I got the chance to play Payne's Valley in Missouri over spring break.
It sounds like you have played a lot of golf.
I have played a lot this year so far. My family is big into golf, and we spend a lot of time on the course. I have been focusing on getting better and just enjoy the game.
How are the practices going thus far?
After two days of tryouts and a few days of practice, I think our team looks very promising. We have a lot of younger players that are pretty good and will contribute to the team's success this season.
Do you feel like your game is in a pretty good place right now?
I'd like to think I'm putting some good rounds together, but there's always room for improvement. I love the game, and I want to do my part for the team. That means a lot of work needs to be put into my practices.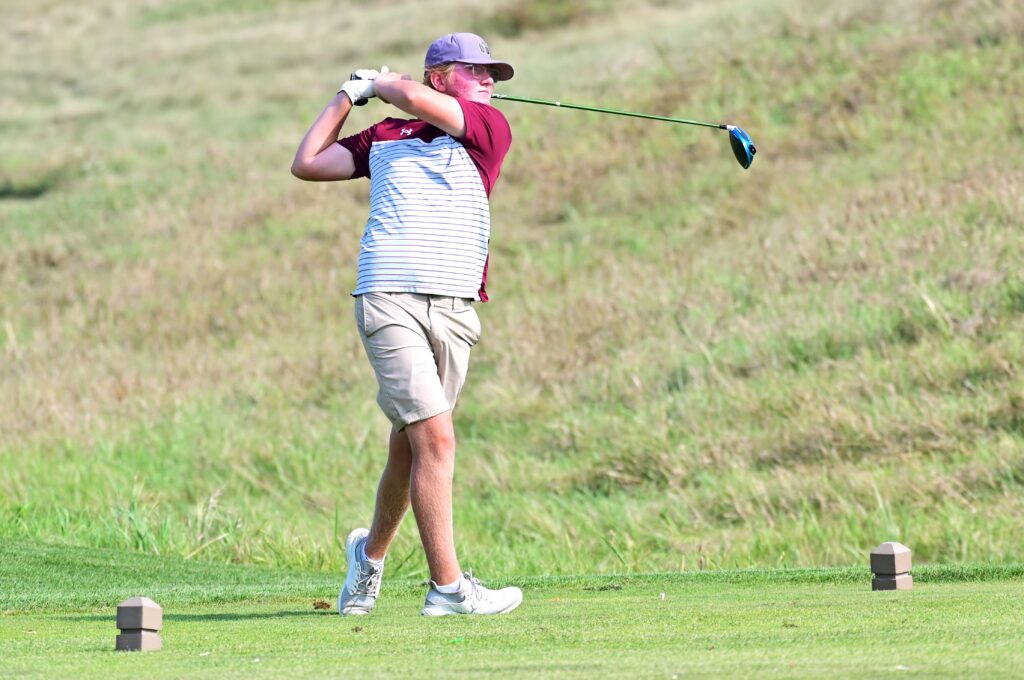 What part of your game do you have the most confidence in, and why?
I love hitting off the tee. I know what I'm capable of and just need to have that confidence going into every meet and just believe in myself.
You are one of six returning varsity regulars for the Hawks. With that much experience, do you have some high expectations for the team?
I think every senior wants to get as far as they can and get a shot at state. Mostly I want all of us to do well. There's some good sticks on this team, and I think the potential to do very well is obtainable. I believe our team is going to do well this year. We just have to put in the hours of practice and do the work.
What are your individual and team goals?
For myself, I'd like to shoot in the low 70s or under par to make sure I am contributing decent scores for my team. For a team goal, I'd love for us to make it to state, but also win as many meets as we can.
Your team is part of the new CIML Conference this season. Do you think the dual-meet competition will be tougher, and if so, do you think that will be helpful in the long run?
I don't really know how that affects our season or any of the meets. I do know, I just want to play golf. It boils down to putting a good round together, making good shots, sinking putts, and just keeping your head in the game and staying positive.
Plans for next year? Would you like to play golf somewhere?
I would like to continue playing competitive golf in college. I haven't quite narrowed it down quite yet, but I'm working on it. I have been contacting coaches and speaking with a few. I just want to make the right decision and find the right fit.
What are you going to study?
I would like to go to school for sports management or athletic data analysis. I like math a lot and would like to find something that I have interest in.
Do you think the LIV Tour has been good for the game of golf? Why or why not?
I'm still trying to understand the whole controversy with it. All I know is that it takes a lot of work to play at that level and to make more (money) doing it, I guess I can see how it appeals to some. On the other hand, I kind of agree with Tiger Woods with what he said about it. Is it about the game or the player? I love the game, and to be good you have to love it, and you have to work hard and practice all the time. Will just playing to get a paycheck take away from your willingness to work hard, and will it water down real competition? I guess we'll find out.