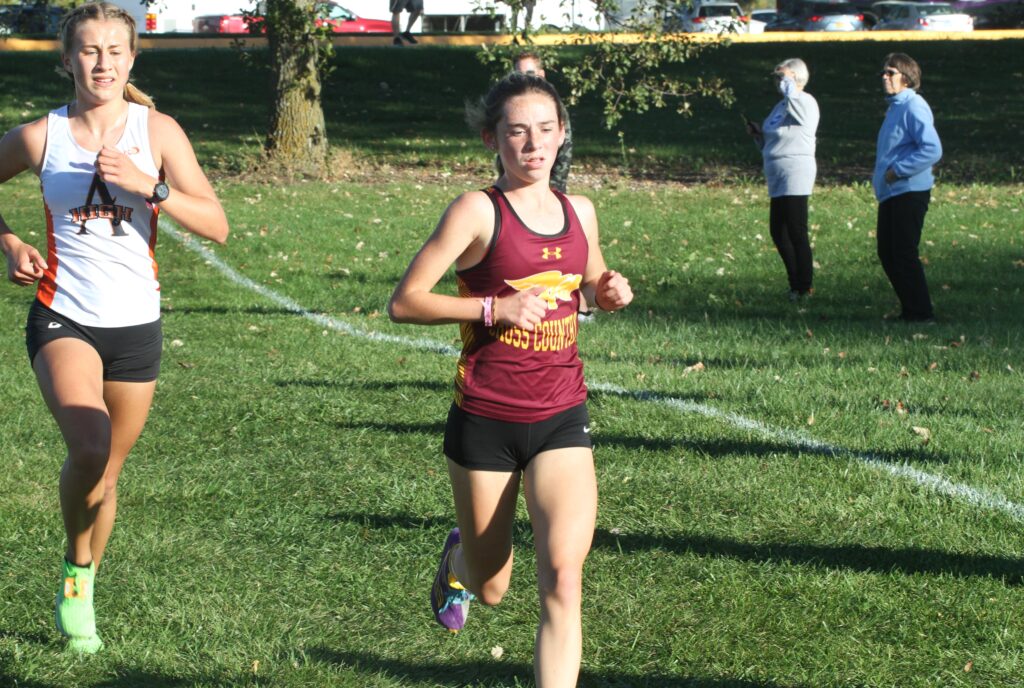 Coming off one of the best seasons in school history, the Ankeny girls' cross country team is setting some high expectations once again.
The Hawkettes placed sixth in last year's Class 4A state meet with 166 points. It was the second-best performance in program history, surpassed only by a fifth-place finish in 1988.
Now, Ankeny could be poised for another outstanding season–despite the departure of two standout freshmen from last year's squad.
"We're off to a fantastic start," said Ankeny coach Eric Klingensmith, whose team is fifth in the preseason rankings. "Our ladies worked hard over the summer and are continuing that same work ethic with our official team practices. Each of our runners have progressed significantly since the start of the summer, growing in their abilities and strengths both mentally and physically. It's exciting to watch each of them progress."
Senior Paige Beason is among Ankeny's returnees. Her sister, Drew, is also back along with fellow sophomores Sophia Graber and Lauren Jackson.
Drew Beason was the Hawkettes' top finisher at the state meet. She earned a spot on the podium, placing 11th in a time of 19 minutes.
The younger Beason was Ankeny's No. 2 runner behind classmate Alli Macke at every other race last season. She placed fifth at the CIML Iowa Conference meet, then took fifth at the regional meet to help the Hawkettes to a third-place finish.
Jackson, meanwhile, placed 43rd at the state meet in 19:57. Graber was 77th in 20:35, and Paige Beason finished 78th in 20:36.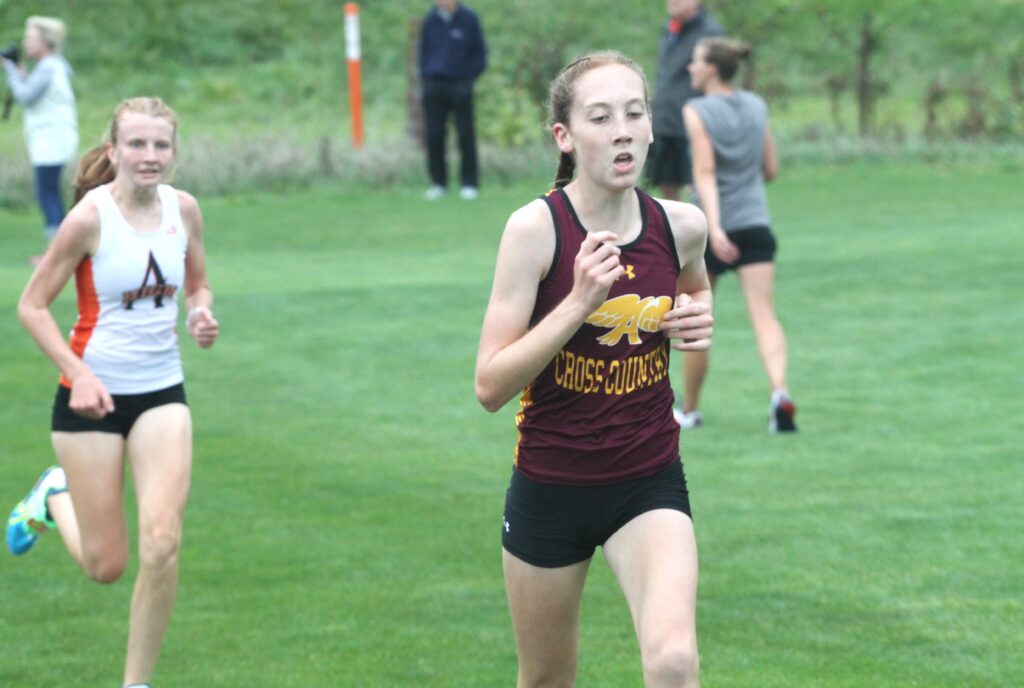 Ankeny posted an average time of 19:47 with a spread of just 1:24 among its top five runners.
"Our four returning varsity members have grown closer together in their racing strategy, adding a few new teammates who are working alongside our veteran runners," Klingensmith said.
The Hawkettes will have to replace Macke, who won the conference title and was one of the state's top runners as a freshman, as well as Savannah Gage. Macke has elected to focus on club soccer this fall, while Gage will concentrate on basketball.
However, Klingensmith is confident that his team will still be very competitive.
"Like each year, we are focused on growth as individuals and team cohesiveness," he said. "While our expectations center around qualifying as a team for state, the end goal is to finish as good or better than last season. We are growing more cohesive and will use that momentum to push through the season to meet our lofty goals."
Several promising young runners are competing for spots on the varsity.
"Currently, there are a few freshmen who will make an impact on our team, possibly breaking into the varsity lineup," Klingensmith said. "During our first few practices, Raegan Prendergast, Makenna Madetzke, Ella Schulz, Charlee Cibula and Ivy Wiegand have all trained with the returning varsity from last season, continuing to improve each day as a solid group of contributing freshmen.
"Fortunately, by increasing our depth it will provide us with a much better opportunity to make a bid for finishing as a top team at the state meet. We are all looking forward to a season of growth and unity to accomplish all of our goals," he added.
The Hawkettes will open their season on Aug. 25 by competing in the Ankeny Centennial Invitational at DMACC.