On a near perfect day for golf, the Ankeny boys' team opened its season on Thursday with a 299-302 loss to visiting Southeast Polk in a CIML Conference dual meet at Otter Creek.
The Hawks posted five scores in the 70s, but it wasn't good enough to knock off Southeast Polk, which was coming off a victory in the Jesse Peck Invitational on Monday at Briarwood Golf Club.
"We played Ok," said Ankeny coach Mike Weddingfeld. "Watching the kids play and talking afterwards, we did not putt very well. We had way too many three-putts, and that cost us some strokes obviously so even though we had a decent score I think we could have done better."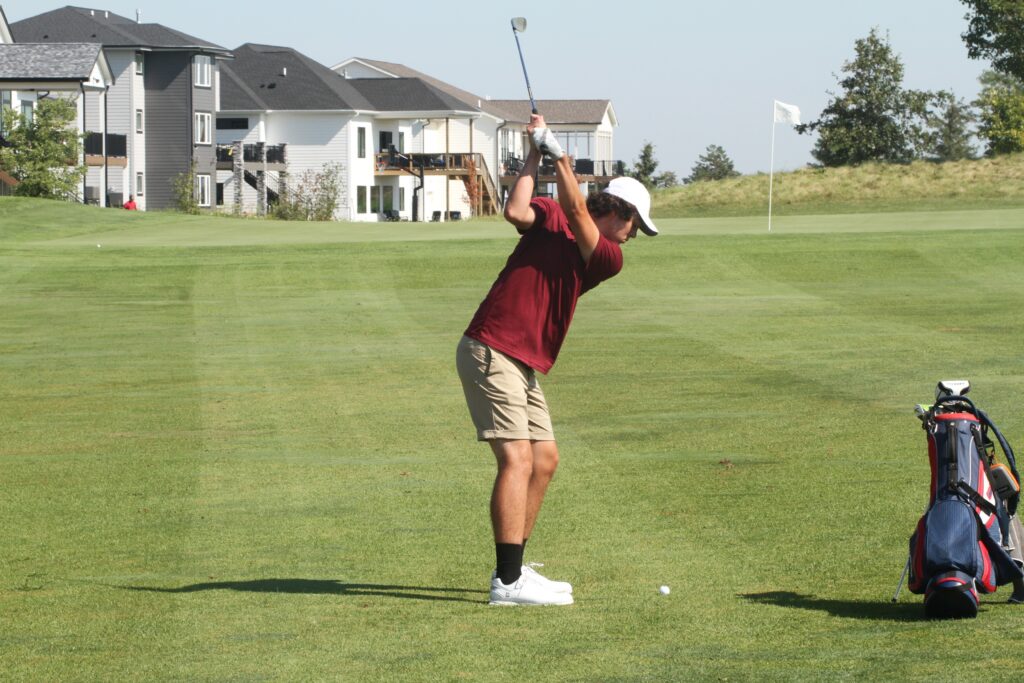 Southeast Polk's Sam Wahman carded an even-par 71 to earn medalist honors. He birdied three of the first six holes and then held on to finish two strokes ahead of Ankeny's Drew Hensen, who was the runner-up with a 73.
Avin Legg shot a 74 for the Hawks. Jacob Adams fired a 76, Evan Hodapp and Duncan Beelner each had a 79, and Gunnar Breding added an 81.
"Drew, Avin and Jacob played solid for us although I am sure they would say they gave a few strokes away," Weddingfeld said. "Duncan and Evan also played well keeping it under 80, but I know there were some nerves with it being their first varsity event so the experience alone for them will help them in the future."
Most of the Hawks played better as the day went on. Adams had a 36 on the back nine after shooting a 40 on the front nine, while Hodapp improved from a 42 over the first nine holes to a 37 on the back.
"This was our first meet of the year, and we had some young guys playing varsity today," Weddingfeld said. "We have a tough conference, and it will only get tougher so we definitely have room for improvement. We will get back at it (Friday) and work to get better."
Ankeny will now be off until Aug. 29, when the Hawks will host a CIML Conference triangular meet against Ankeny Centennial and Urbandale at Otter Creek.