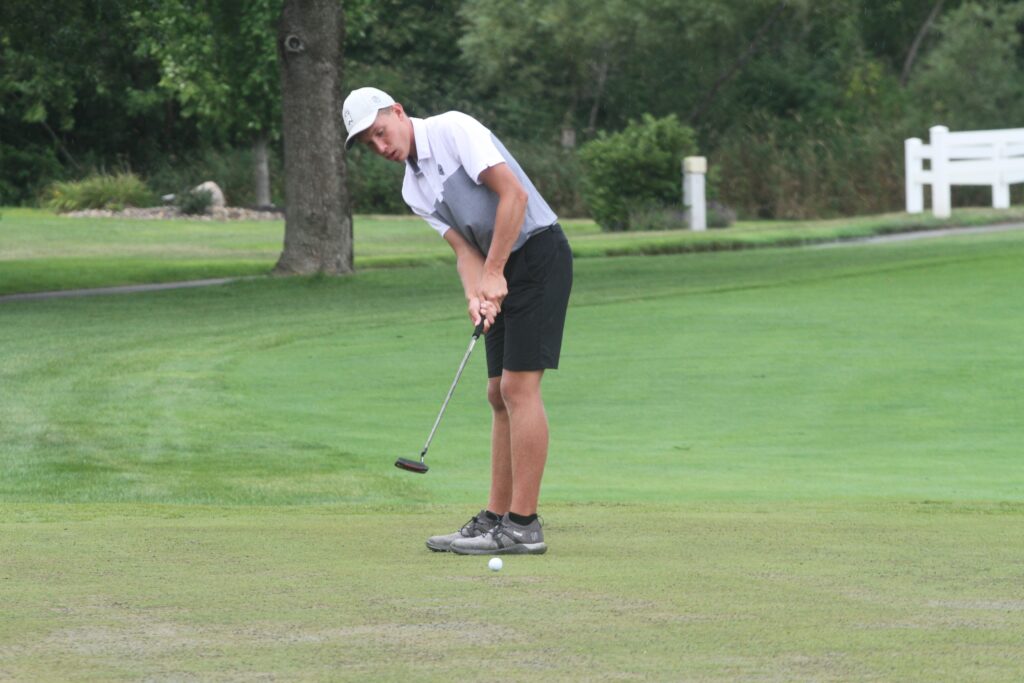 Ankeny Centennial boys' golf coach Rick Fee often tells his players that they need to shoot around a 300 to be competitive against the state's best squads.
The Jaguars would have had to shoot even better than that on Wednesday.
Waukee Northwest easily won a CIML Conference triangular meet at The Legacy Golf Club in Norwalk by shooting a 290. Centennial and Dowling Catholic each finished with a 313 total, but the Maroons placed second on a tiebreaker based on a better fifth score.
That means the Jaguars are off to an 0-2 start in dual-meet competition in the new nine-team suburban league.
"The bright side is we get another crack at Waukee Northwest and Legacy in 10 days," said Fee. "Hopefully, we learned from our play today and can approach the course differently then."
Northwest posted the four lowest scores on the day. Grant Tigges and Henry Manning each shot an even-par 72, but Tigges earned medalist honors on a cardoff.
Blake Cronin and Remick Elfers each had a 73 for the Wolves, who also got a 76 from Colby Carlson–the seventh-best score on the day.
Centennial's Lawson Hachmeister placed fifth overall with a 1-over 73. He had five birdies on the day.
Danny Paulson fired a 78 for the Jaguars. He made back-to-back birdies on the No. 17 and 18 holes.
Zach Hoffman shot a 79. Cal Johnson carded an 83, Gable Strother had an 85, and Ben Meier finished with an 88.
"There's not a lot to say other than Lawson grinded and played really well," Fee said. "Everyone else besides Danny struggled to put two good nines together or didn't play well at all. We are still struggling to start and finish our rounds.
"On the plus side, I did get hit in the head with a golf ball today," Fee joked.
Dowling matched Centennial with three scores in the 70s. The Maroons also had a pair of 81s, which allowed them to win the tiebreaker.
The Jaguars will travel to Copper Creek on Monday for another CIML Conference triangular meet against Southeast Polk and Valley.