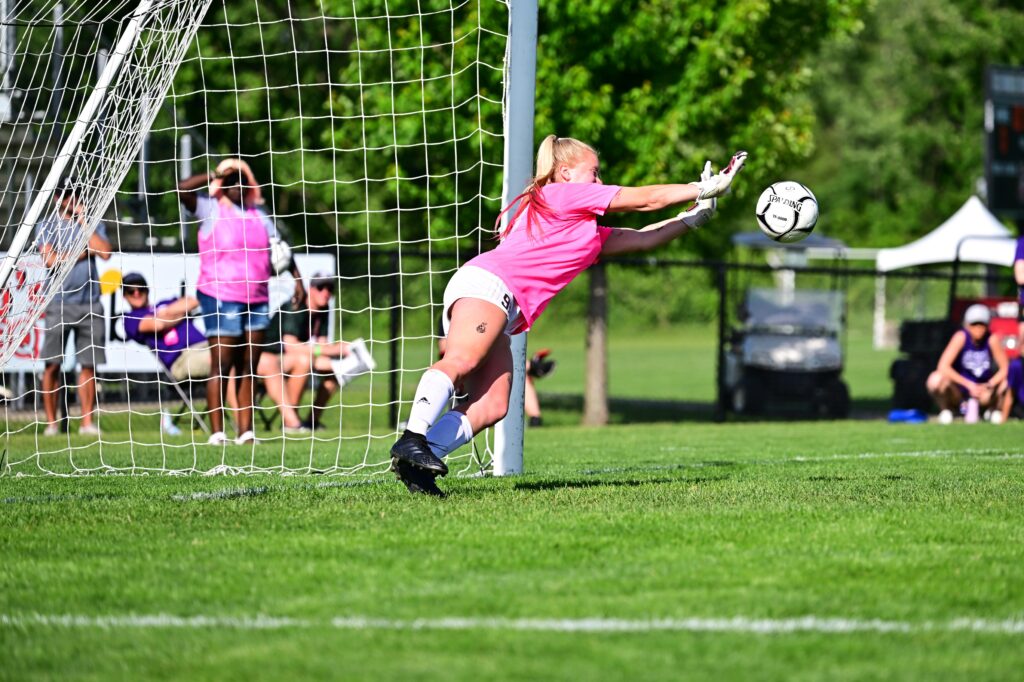 Ankeny Centennial goalkeeper Kate Bergan has verbally committed to play for the Carnegie Mellon University women's soccer team in Pittsburgh, Pa.
Bergan, a senior-to-be, announced her decision via Twitter on Friday. The Tartans are members of the NCAA Division III University Athletic Association.
"I started off looking at a lot of schools earlier on, but soon found out that a smaller school with really strong academics is what was going to be best for me," said Bergan. "I looked at a couple other schools in the UAA like Washington University and Case Western Reserve, but I was super drawn to Carnegie Mellon!"
Carnegie Mellon posted a 13-6-1 record in 2021, including a 3-3-1 mark in the conference.
"Carnegie Mellon's program seems like a really big competitive family," Bergan said. "I love all the coaches and players that I have gotten to work and interact with so far. I also love CMU's campus as it is really close to the city of Pittsburgh but still feels like its own little area. I also love all the academic opportunities that the university has to offer!"
Bergan helped lead Centennial to the Class 3A state title last season. The Jaguars posted 16 shutouts en route to a 19-3 record.
Bergan played a key role in the postseason, winning penalty-kick shootouts in the regional final against Johnston and the Class 3A semifinal against defending champion Valley. She made four consecutive saves against the Tigers to snap their 37-game winning streak and was later named to the all-tournament team.
Bergan was selected to the Class 3A all-state first team by the Iowa High School Soccer Coaches Association and earned second-team honors from the Iowa Girls' Coaches Association. She was also named to the CIML Iowa Conference first team.
"I want to give a huge thanks to the Centennial soccer program, Sporting Iowa, and my childhood club Iowa Rush for everything they have given me," Bergan said. "I also want to give a thank you to my family, friends and teammates who have all supported me along the way!"