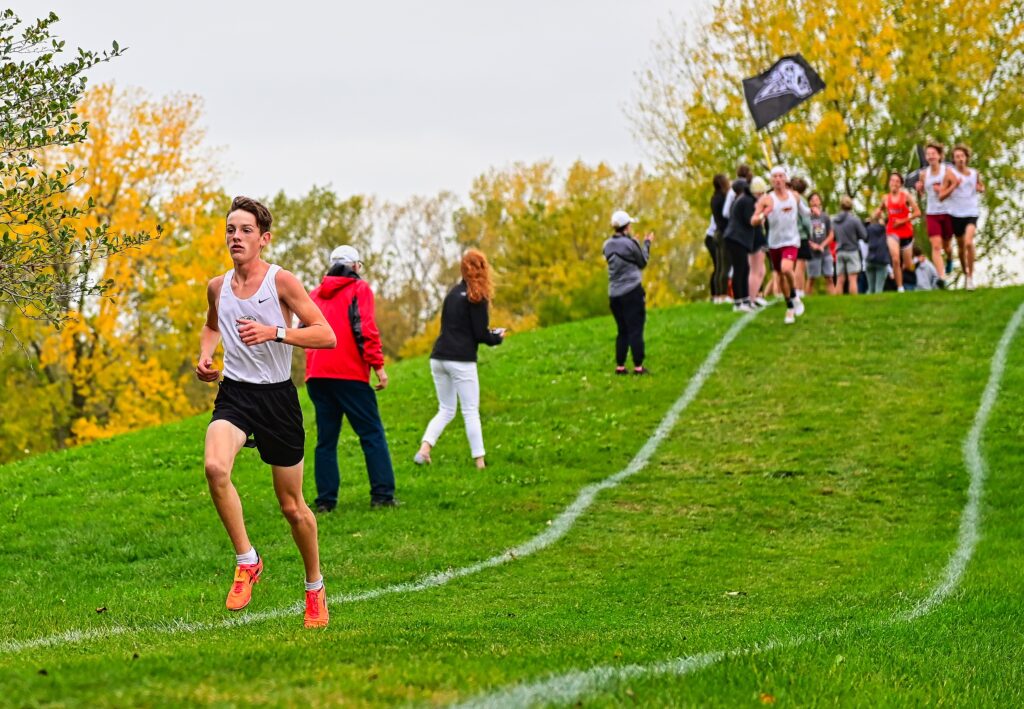 This could be a rebuilding season for the Ankeny Centennial boys' cross country team.
The Jaguars placed 14th in last year's Class 4A state meet with 307 points. It was their second straight state-meet appearance, but four of the top seven runners from that squad graduated, including Tyler Schermerhorn.
Schermerhorn was Centennial's No. 1 runner for most of the season. He placed third at the CIML Iowa Conference meet and seventh at the district meet before finishing 49th at the state meet in 16 minutes 56 seconds.
"With graduating 22 seniors last year, we really are focusing on the team atmosphere with these guys and the other seniors stepping up in leading," said Centennial coach Chad Fickbohm, whose team is 19th in the preseason rankings. "We are excited to see the quick growth in leading the younger athletes. In fact, we are off to the best start we have seen in this area."
While Schermerhorn has departed, his younger brother AJ is one of three returning varsity regulars for the Jaguars. AJ, a junior, placed 97th at the state meet in 17:39.
AJ Schermerhorn took 11th in the Tom Karpen Invitational at Valley Southwoods Freshman High School and finished 21st at the Indianola Invitational. He helped Centennial to a runner-up finish at both meets.
AJ later placed 12th at the district meet in 16:37 as the Jaguars edged crosstown rival Ankeny by six points to earn a second-place finish at DMACC.
Senior Parker Lundberg and junior Carter Lust are Centennial's other returnees. Lundberg and Schermerhorn ran in all 10 varsity meets a year ago, while Lust competed in all but one.
Lust placed 20th at the Valley meet in 18:10. He later took 105th at the state meet in 17:46.
Lundberg finished 34th at the Indianola meet in 18:42. He placed 119th in Class 4A in 18:40.
"Those three guys have absolutely stepped up into leadership roles," Fickbohm said. "AJ looks awesome, and Parker looks the strongest he has looked. Carter is banged up, though, and we are waiting to see how he will be able to contribute."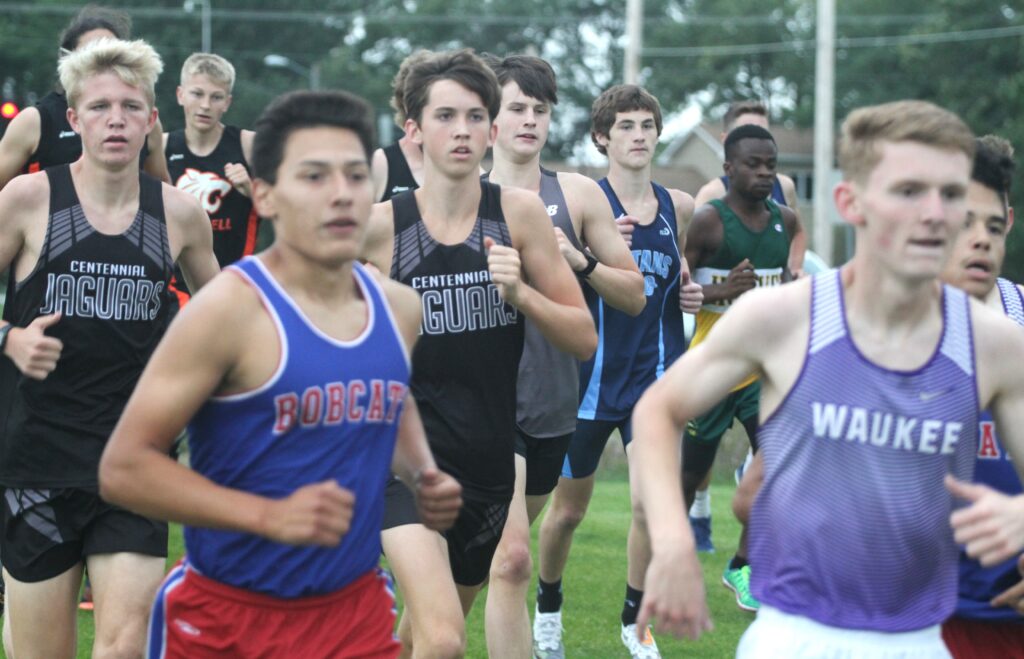 Junior Brendan Owens is expected to make a major impact for the Jaguars. He ran in six varsity meets a year ago.
Seniors Grant Harris, Jonas Smith, Bennett Blakeslee, Joshua Cowie and Gabe Hadley are also battling for varsity positions along with sophomores Aammin Hassan, Brayden Vander Wilt, Corbin Vander Weerdt and Sean Thomas. Freshman Jack Behrens is also in the mix.
"We have a good group behind those three (returnees) ready to fill those spots," Fickbohm said. "We know that we need to gain the race experience as a team, but these guys all look solid coming off of summer training. This group is doing the right things to put themselves in the position to contribute on the varsity level."
Centennial's ultimate goal is to qualify for state for the third straight year. The Jaguars are hoping to do the little things on a daily basis to make that goal a reality.
"I know after the state meet last year AJ, Carter and Parker all felt a little disappointed as they didn't end with their best performances," Fickbohm said. "They took what they learned and have focused their training efforts. We know that to reach that goal we need to focus on our team effort daily. We are committing to improving daily and supporting each other to get better. If we focus on the process daily, we know this will put us in the best position in the championship season.
"We have a lot of gaps to fill, but Brendan looks awesome and Grant has been a huge surprise having a huge improvement in his mile time trial. We have a large group behind the top guys that we know have the potential to step in. We just don't have that race experience with them, but again we are focusing on the little things," he added.
The Jaguars will open the season by hosting the Centennial Invitational on Thursday at DMACC.