When Dave Whims retired as the Ankeny volleyball coach, he left behind a talented roster.
New head coach Dani Kohut Lynch inherits a team that boasts five returning varsity regulars, led by junior outside hitter Aowyn Schrader. Also back are senior setter Jesa Wallace, senior middle hitter Myra Carlson, senior outside hitter Hannah Baier and junior right-side hitter Tanith Roush.
"They have been an amazing core group to lead this team," said Kohut Lynch, a former head coach at Luther College and Waukee High School. "I love that we have leaders in all positions to set the tone for the underclassmen and bring playing experience to the 2022 season."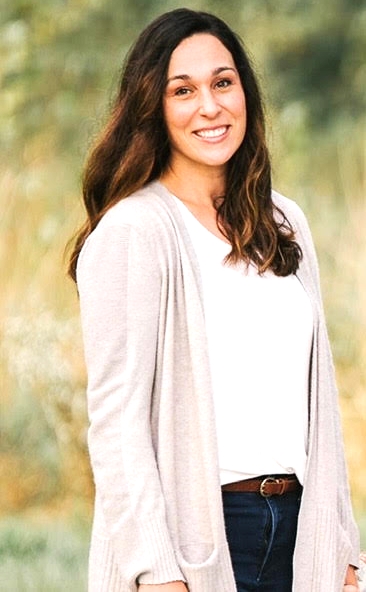 Schrader helped the Hawkettes to a 40-6 record and a Class 5A semifinal appearance in Whims' final campaign. She racked up 310 kills and 48 blocks while posting a .316 hitting percentage.
Schrader was named to the CIML Iowa Conference first team and the Class 5A West all-district team. She also earned all-state honorable mention.
Schrader, who was a Class 5A all-tournament selection as a freshman after helping Ankeny to a state title in 2020, has played in the shadows of her sister Phyona and Ava Reynolds in the previous two seasons. Now, she will likely become the Hawkettes' go-to hitter.
"Only time will tell, but she is definitely taking steps in the right direction to be that player for us," Kohut Lynch said.
Carlson had 147 kills and hit .338 as a junior, when she helped Ankeny to a share of the conference title along with Ankeny Centennial and Waukee Northwest. She also contributed 64 blocks and 22 aces.
Baier compiled 104 kills and 77 digs. She also completed 86-of-90 serves (95.6 percent).
Routh came on strong at the end of her sophomore season. She finished with 71 kills and 29 blocks.
Wallace will again direct the Hawkettes' offensive attack. She dished out 581 assists a year ago while also adding 34 kills and 45 blocks.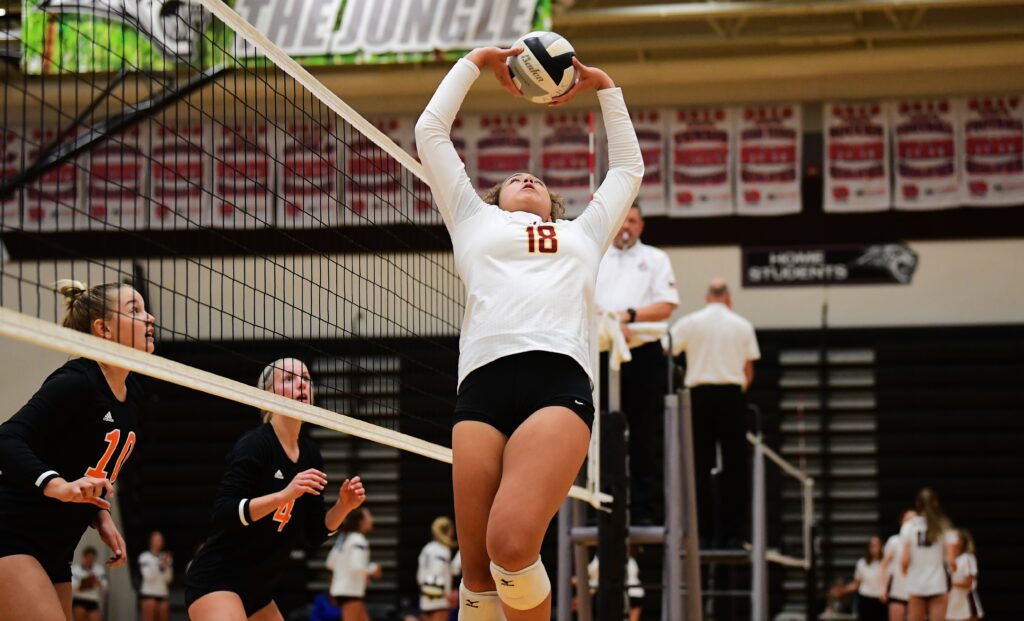 "They definitely already know how to work hard and how to compete…that is for sure," said Kohut Lynch, whose team is fifth in the preseason rankings. "My goal for them over this summer was to come into preseason in a better head space and to be physically prepared and stronger. (Assistant) coach (Sam) Sheldon has done an amazing job with them in the weightroom to push them physically and mentally over the summer, and I have been blown away with some results we have seen.
"As far as the athletes responding to my coaching style, I really think they have adjusted well and we have been able to form good relationships in this short amount of time," she added.
Senior outside hitter Parker Olson, senior defensive specialist Sydney Otto and junior middle/right-side hitter Ava Wille are among the others battling for playing time.
"I love how much depth there is on this team and some (of the players) may not necessarily be newcomers to the program, but this will be their first year on varsity right out of the gate," Kohut Lynch said. "Parker, Sydney and Ava have really done a nice job over the summer at camps and in our scrimmages. They have just been patiently waiting their turn, and I'm really looking forward to seeing what they are going to do once we get the season underway."
Ankeny will open the season on Tuesday by competing in the Dallas Center-Grimes Invitational. The Hawkettes wil play in the Centennial Invitational on Saturday.
"I think one of the key factors for our team is to just know that every day is going to be a grind and to be as prepared and stick together as a team as we can," Kohut Lynch said. "As far as skill goes, I think a big key for us will be running a balanced offense. We have some impactful hitters at all positions, and it will be fun to get all of them going at the same time."