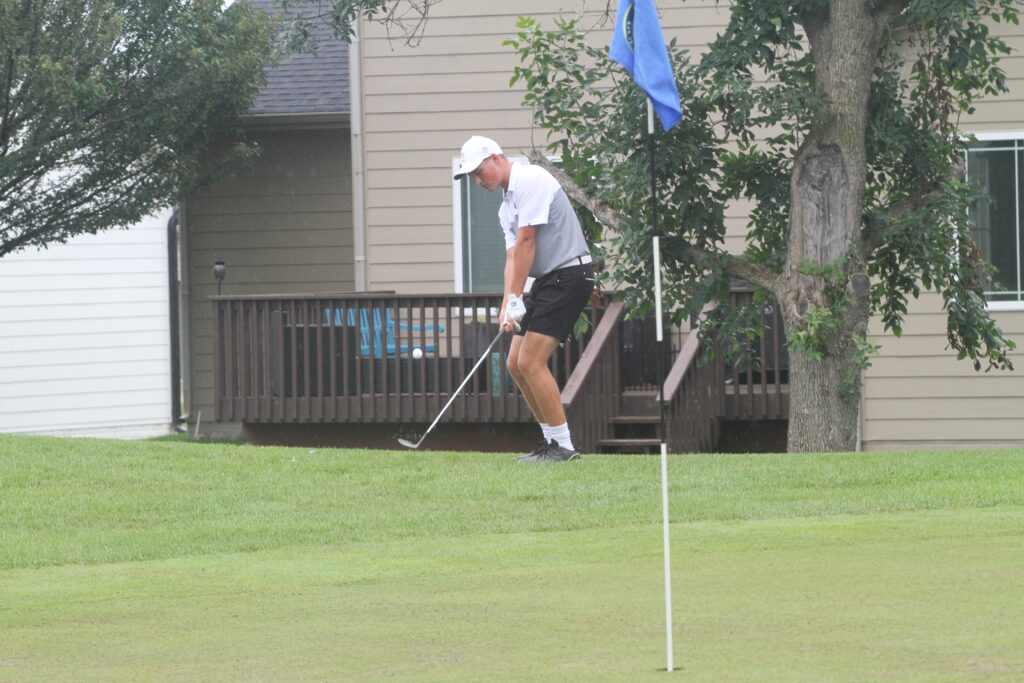 A week ago, the Southeast Polk boys' golf team traveled to Ankeny and defeated Ankeny Centennial on its home course to win the Jesse Peck Invitational at Briarwood Golf Club.
On Monday, the Jaguars returned the favor.
Centennial shot a 311 to win a CIML Conference triangular meet at Copper Creek. The Rams placed second on their home course with a 314, followed by Valley with a 316.
The two wins allowed the Jaguars to even their dual-meet record at 2-2 in the league.
"The boys battled today," said Centennial coach Rick Fee. "We have played that course many times, and everyone knows where you can and can't miss a shot. Cal (Johnson) came up huge for us with a solid round!"
Johnson carded a 4-over-par 75 to earn medalist honors. Sam Wahman of Southeast Polk was the runner-up–he also shot a 75.
Zach Hoffman fired a 77 to place fourth for the Jaguars. Lawson Hachmeister had a 78, Danny Paulson carded an 81, Ben Meier finished with an 83, and Gable Strother added an 84.
"Lawson's new nickname is going to be 'Grinder' because he works his way around the course saving pars and making birdies to offset his bogeys," Fee said. "Hoffman also had a great round proving that he is a very important part in our top six thus far in the season! We still need to work on getting off to better starts and finishing well, but it's early in the season."
Centennial will be back in action on Aug. 29, when the Jaguars face Ankeny and Urbandale in another CIML Conference triangular meet at Otter Creek.
"We have the rest of the week to work on the parts of our game where we are struggling," Fee said. "Next week is very busy for us with three meets including two invites!"