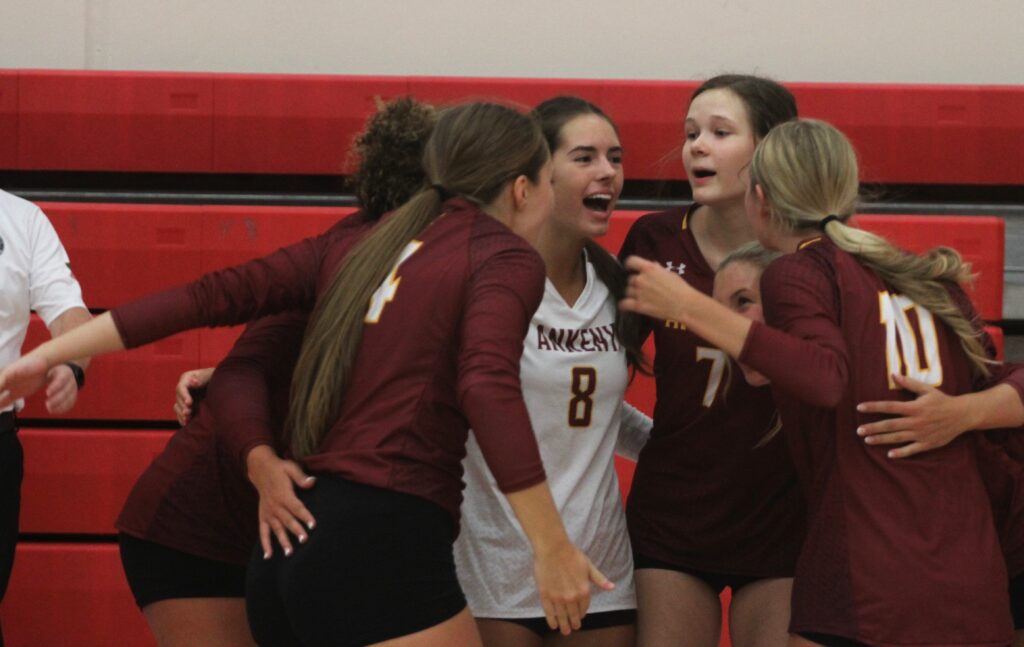 The Ankeny volleyball team is off to a good start.
Ankeny Centennial has plenty of reasons to be optimistic, too.
Both squads opened their season on Tuesday by competing in the Dallas Center-Grimes Invitational. Fifth-ranked Ankeny won the round-robin tournament with a 4-0 record, while No. 11 Centennial took second with a 3-1 mark.
"It's always great to get the first-game jitters out, and why not get them out against two top teams in the state!" said first-year Ankeny coach Dani Kohut Lynch. "Not to mention an in-town rival. I think our athletes did a good job of keeping their wits about them and were just excited to compete."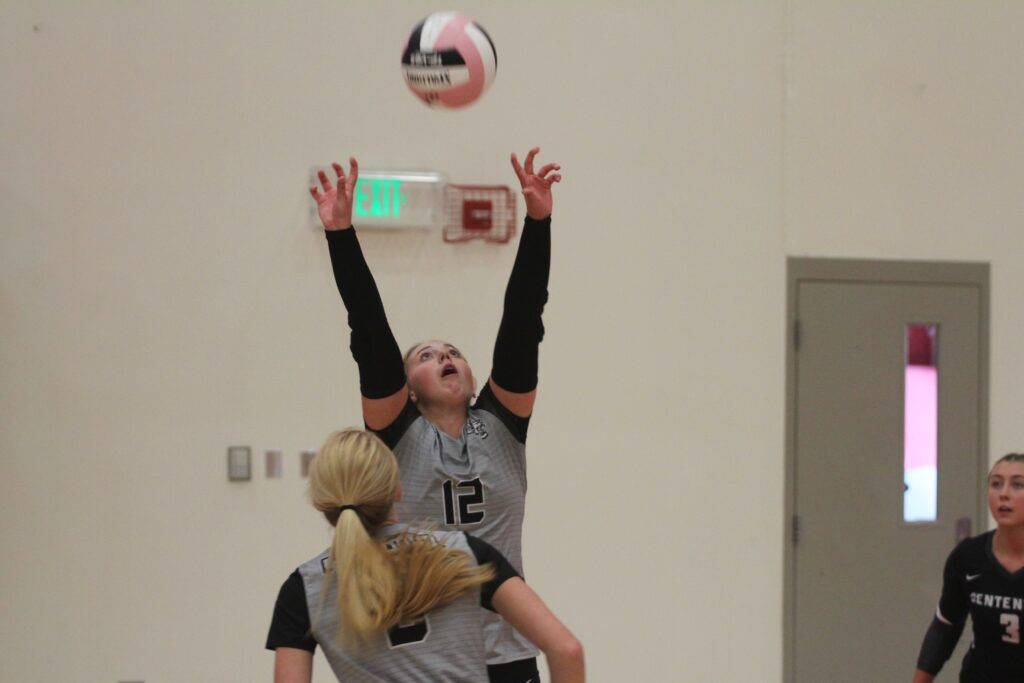 Ankeny opened the tournament with a 21-13, 21-17 victory over Centennial. It turned out to be the de facto championship match.
"It was fun," said Ankeny setter Jesa Wallace. "I've heard some things, and I feel like since we're rivals it's always a fun game. I feel like we were both really competitive, and once we just go at it it's a really good time."
The Jaguars led midway through the second set before Ankeny rallied to complete the sweep.
"I think energy (was the key), because Centennial does play with a lot of energy," Wallace said. "Just being louder and more talkative and having good communication. Just playing together helped a lot that first match."
It was only the third meeting ever between the two schools in a tournament setting. The last matchup came in the quarterfinals of the Class 5A state tournament in 2020, when Ankeny won in four sets and went on to win the title.
"Overall, I was pleased with how our team played," said Centennial coach Jessica Rinehart. "I think Ankeny exposed some things that will help us prepare for the weekend."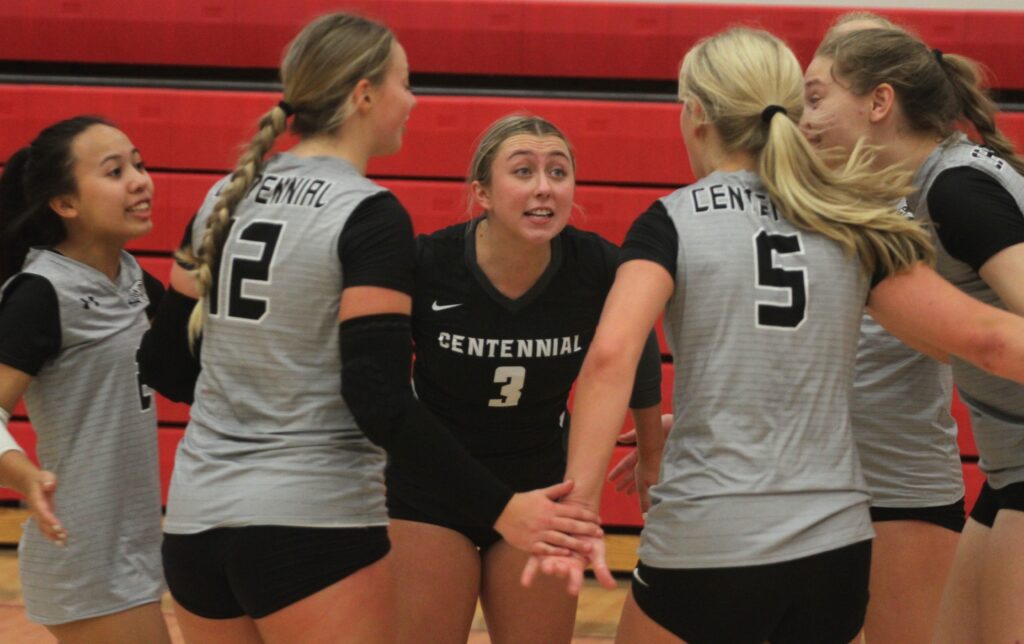 The Hawkettes followed up their victory with a three-set triumph over No. 10 Dowling Catholic. They outlasted the Maroons by scores of 21-19, 20-22, 15-9.
After rolling to a 21-7, 21-12 win over Southeast Polk, Ankeny then closed out the tournament with another three-set victory, posting a 21-11, 19-21, 15-11 decision over Dallas Center-Grimes.
"Our offense was pretty balanced, and we were able to stay in system for the most part," Kohut Lynch said. "We saw some good things out of everyone and found out what we need to fine tune before our matches this weekend."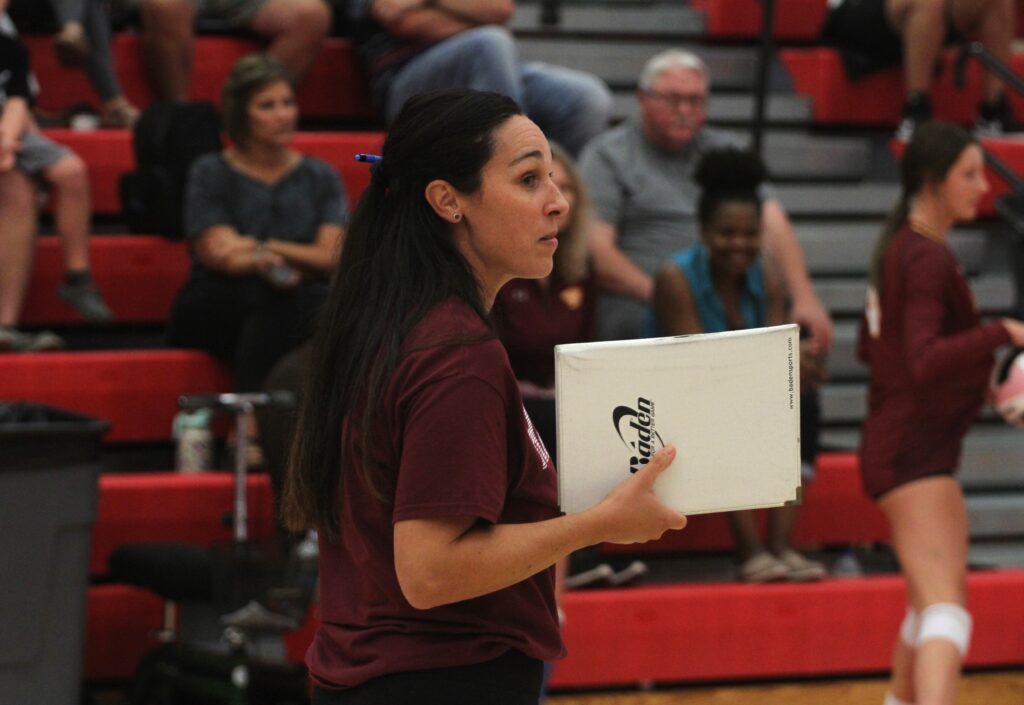 While the Hawkettes were pushed to the limit in two of their matches, Centennial swept all three of its other opponents. The Jaguars posted a 21-12, 21-15 victory over Dowling in their opening match, then bounced back from the loss to Ankeny with lopsided wins over Southeast Polk (21-12, 21-7) and Dallas Center-Grimes (21-6, 21-10).
"We approached the tournament ready to play and put together a great match against Dowling," Rinehart said. "Our stats overall on the night looked pretty good. We're still trying to put all the puzzle pieces together and land a lineup that we will stick with. I loved our team's energy and their desire to get back in the gym and get better. We're focused, excited and ready to prepare for the weekend."
Ankeny and Centennial could meet again on Saturday, when the Jaguars host the Centennial Invitational.