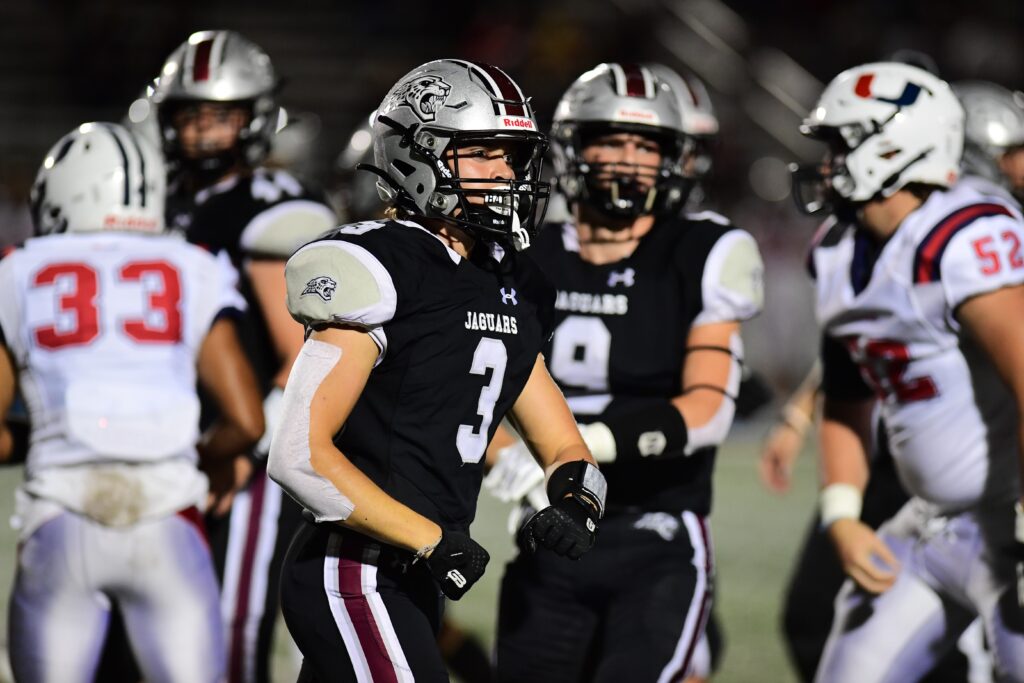 The key to Ankeny Centennial's success on the football field this fall will be the Jaguars' ability to prevent their opponents from reaching the end zone.
"When you look at our team from a year ago and we've looked at how to build a competitive team, we knew right away that our strength is going to be our defense," said Centennial co-head coach Ryan Pezzetti. "Our offense needs to improve obviously, but when you have as many (defensive) kids coming back as we do that played quality minutes, that's going to be what we're relying on from start to finish."
Centennial posted a 4-6 record last season. The Jaguars advanced to the Class 5A playoffs before falling at Valley, 35-21, in the opening round.
Several defensive starters are back from that squad, led by senior defensive lineman Brody Targgart and senior defensive back Easton Miller. They were both first-team all-district picks a year ago.
Miller made 59 tackles as a junior. He also returned an interception 53 yards for a touchdown in the loss to Valley.
Targgart, meanwhile, racked up 44 tackles. He will again be counted upon to be a disruptive force in the backfield.
Defensive lineman Josh Binstock, linebacker Zach English and defensive back Beau Gerke are among the other returnees on defense. Binstock and English were both second-team all-district selections, while Gerke earned honorable mention.
English led the Jaguars with 74 tackles, while Gerke had 41.5 and Binstock added 20. Gerke also intercepted two passes, including one that he turned into a pick-six.
On offense, Centennial returns junior quarterback Trenton Smith, who completed 16-of-38 passes for 230 yards and a touchdown last season. He took over when starter Peyton Goode suffered a season-ending injury.
"Trenton had some opportunities last year to play in the playoffs, he played the last few games of the regular season and had a great summer," Pezzetti said. "He came into fall camp ready to go. He's improved like a sophomore to a junior would, and we just hope with each passing day that it continues to happen."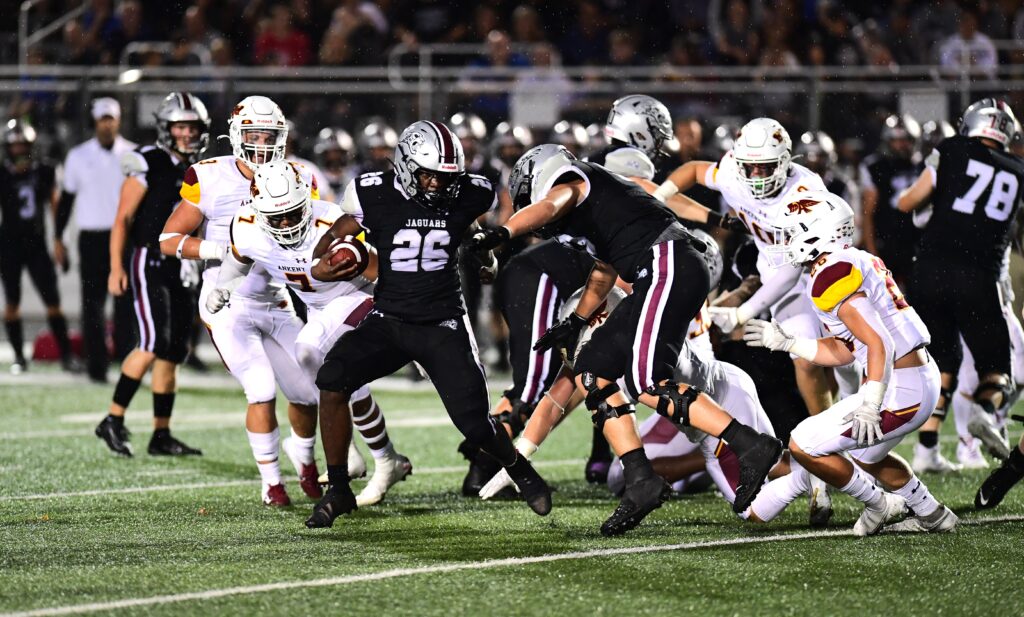 Senior running back Ty Morgan is also back along with senior offensive linemen Beau Carr and Cavan Jones and senior long snapper Jake Kluver. Carr and Kluver were both second-team all-district choices a year ago, while Jones and Morgan earned honorable mention.
Morgan ran 62 times for 310 yards and four touchdowns last season. Six others who had at least five carries are also back.
"We've got a lot of backs," Pezzetti said. "The last two years we haven't had a lot of depth at the running back position, and this year we've got a lot of juniors competing for jobs, including Elijah (Porter). I could see us playing a lot of them in our first game."
Senior Nick Severson and junior Chase Schutty are the team's top returning receivers. Schutty had five catches for 139 yards, while Severson caught four passes for 49 yards.
"The practices are going pretty well," Pezzetti said. "Our numbers are up to where we'd like them to be, and this is a great group of kids. So far we've had a couple of them dinged up like everybody else, but it's been a good experience this summer running into the fall."
The Jaguars will host Indianola in their season opener on Friday. They will be looking to avenge last year's 42-13 loss to the Indians.
Indianola is coached by former Ankeny standout Eric Kluver.
"They had a great team a year ago, and it's a good game to start out with," Pezzetti said. "Eric always does a nice job with his teams. They're very physical and well prepared, and we're looking forward to the opportunity."
Friday's game could be determined by the special teams, which Pezzetti said will play a key role all season.
"You've got to look at turnovers and your mental mistakes and penalties as the crucial factors," he said. "And most of all, the emphasis on special teams. Those first games are when everybody is trying to get comfortable with what they have and what they need to do, and special teams can make or break you."