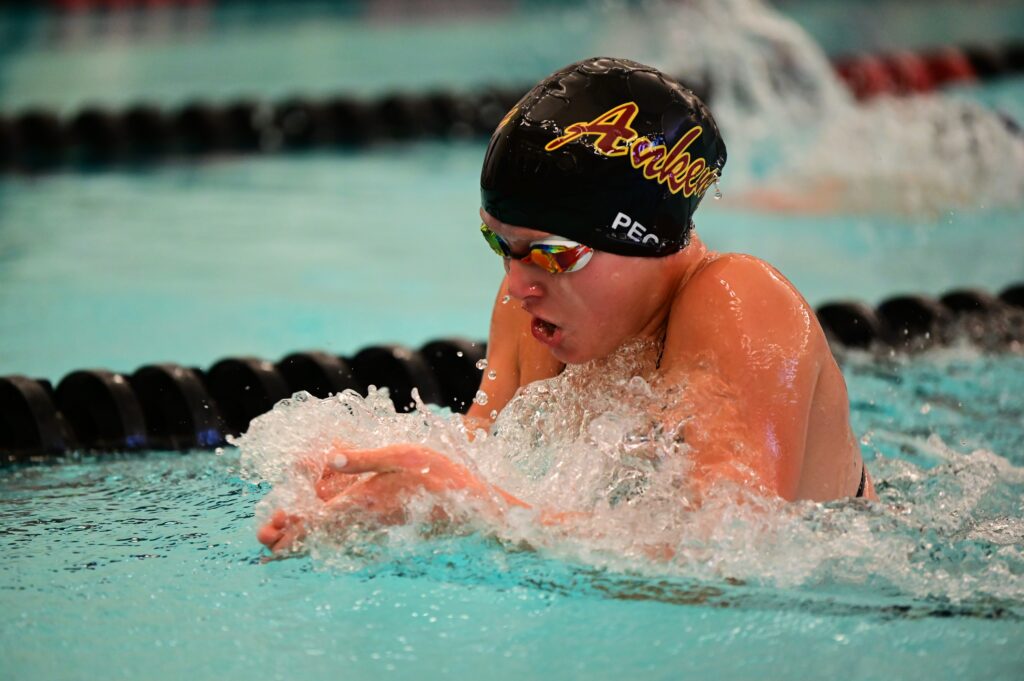 The Ankeny girls' swimming team will be challenged right off the bat.
The Hawkettes will open their season on Sept. 6 with a dual meet at Waukee, the defending state champion. Both teams are now part of the CIML Conference, which consists of the nine Des Moines suburban schools.
Coach Justin Crouch has taken over the program following the retirement of longtime coach Michelle Stout. He previously served as the team's assistant coach.
"Practices have gone really well so far. The work ethic is definitely there," said Crouch, who also coaches the boys' squad. "We are learning from each other and growing as a team. Stepping into the head coaching role from assistant coach has been a fairly good transition so far. I think knowing most of the girls on the team has helped in this transition, in terms of rapport and building on relationships with the girls has always been a big focus for me. Swimming laps can be somewhat monotonous, so I try to make our team as fun and encouraging as possible."
Stout had guided the Hawkettes to seven consecutive top-seven finishes at the state meet, including a fifth-place finish in 2021. Six state qualifiers are back from last year's team.
Seniors Hannah Kolars, Rachel Rolow and Caroline Walker are among the returnees from a squad that posted a 5-3 dual record. Juniors Josie Parton and Anja Peck are also back along with sophomore Gracie Lindaman.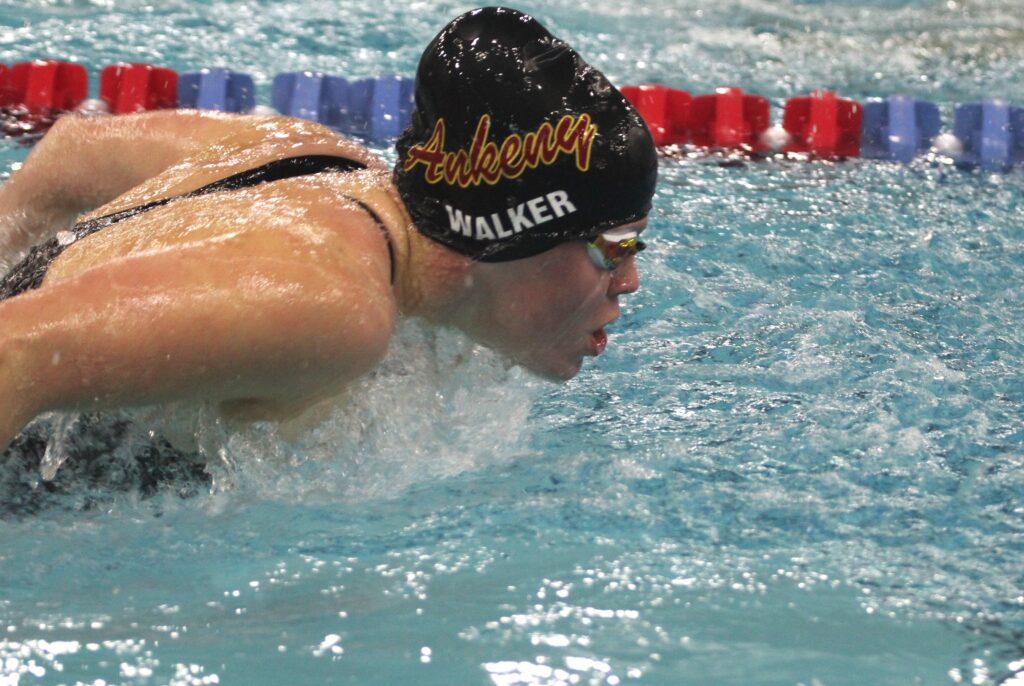 "I feel like the girls have adjusted to the coaching change fairly well," Crouch said. "I think if you asked the girls I have been preaching accountability, encouragement, hard work and team chemistry. I have seen a lot of growth in these areas in a short amount of time."
Walker placed in two individual events at the state meet. She was 11th in the 50 freestyle (24.85) and 16th in the 100 butterfly (1:01.29).
Peck is a two-time state placewinner in the 100 breaststroke. She took ninth in that event (1:06.28) and finished 21st in the 200 individual medley (2:13.35) as a sophomore, when she also earned her second straight trip to the state cross country meet as a member of the Ankeny Centennial girls' squad.
Lindaman and Rolow also qualified for state in a pair of individual events. Rolow placed 28th in the 200 IM (2:14.45) and 24th in the 100 backstroke (1:00.73), while Lindaman finished 31st in the 50 freestyle (25.44) and 26th in the 100 freestyle (55.29).
Parton finished 29th in the 200 freestyle (2:00.69). She also swam on two of Ankeny's relays at the state meet, including the eighth-place 400 freestyle relay (3:37.19).
Three members of the Hawkettes' 200 freestyle relay are back. Parton teamed up with Lindaman and Walker to place ninth in a time of 1:39.86.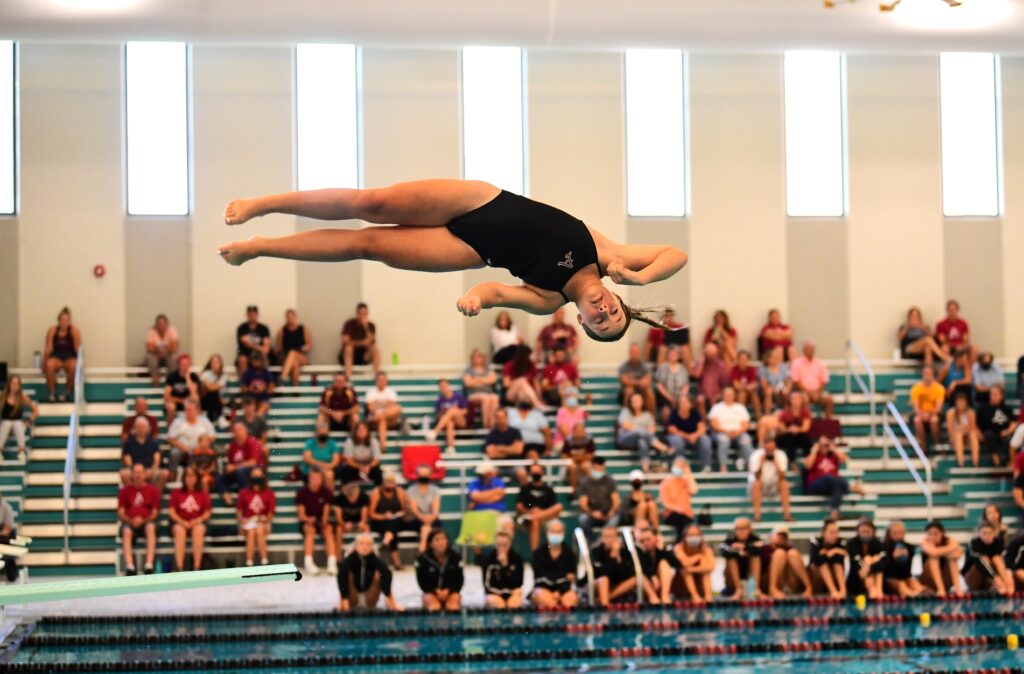 Peck, Walker and Lindaman are all back from the fourth-place 200 medley relay. That unit was clocked in 1:47.64.
Kolars, meanwhile, just missed making the finals in the diving competition. She finished 21st overall with 182.55 points.
"I think our strengths in meets are going to be the sprint events as well as the 100 stroke events," Crouch said. "It is hard to say though at this point, as I think there is potential in our distance events as well. It is just a matter of finding the right lineup for the end-of-season championships. The good news is we have some time to figure it out; the bad news is we don't have a lot of experience returning in our varsity lineup."
Ankeny is starting its season later than most teams, giving Crouch more time to assess his roster of 32 girls. He hasn't spent much time focusing on the Hawkettes' goals.
"My goals (for the state meet) rarely change, but I never try to get too ahead of myself," he said. "As of right now, the lack of depth and varsity experience is going to be a challenge. My main focus is to try and help swimmers improve incrementally so that at the end of the year we have some great time drops.
"I am hopeful that we can qualify as many swimmers into the state meet and make some great memories," he added.