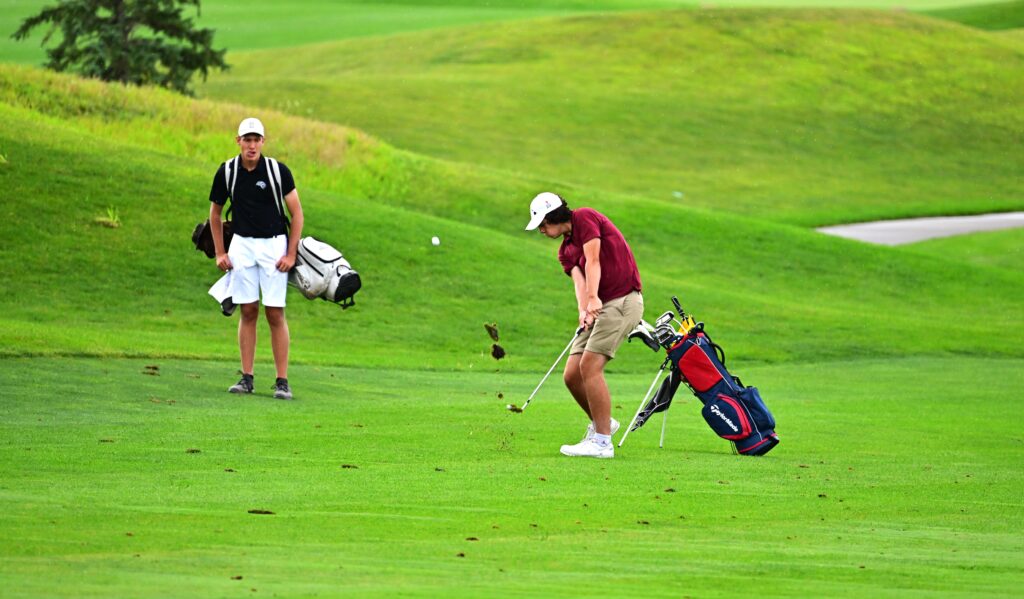 A little rain didn't bother the Ankeny boys' golf team on Monday at Otter Creek.
In fact, it might have helped the Hawks.
Ankeny took advantage of the favorable conditions to shoot an even-par 284 in a CIML Conference triangular meet against Ankeny Centennial and Urbandale, easily defeating both opponents. The Hawks set an 18-hole school record on their home course.
The previous mark of 286 was set in 2011, the first year after Otter Creek was redesigned.
"With the rain this morning and this afternoon, we played pick, clean and place–which means that kids could pick up their ball and clean it off and give themselves a good lie every time," said Ankeny coach Mike Weddingfeld, whose team improved to 2-1 in the conference. "So I figured the scores would be a little better because you never have a bad lie. So that helped, and the greens were holding."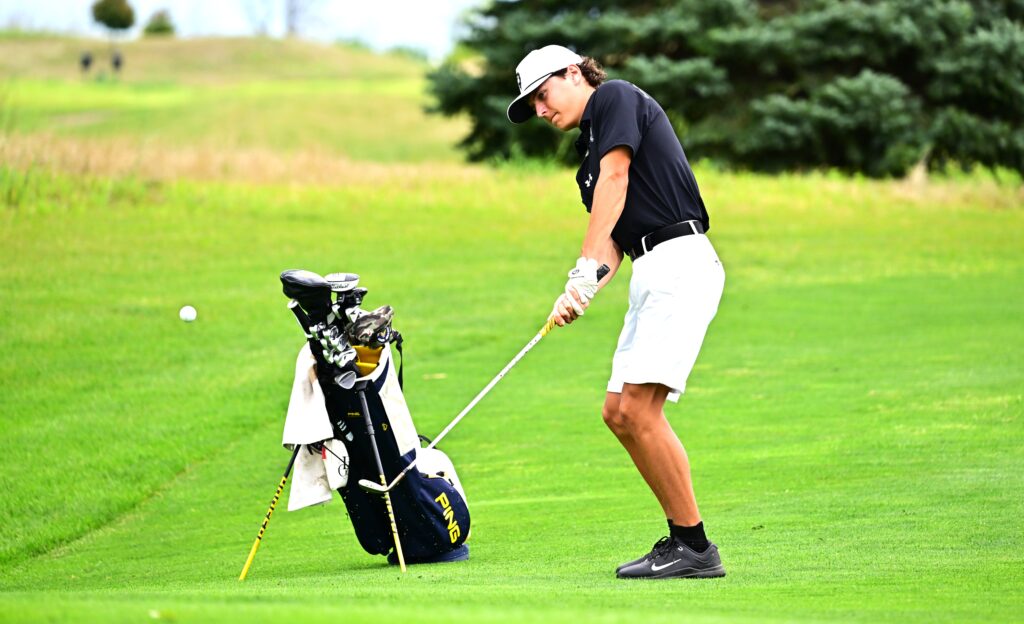 Centennial placed second with a 300 total, while Urbandale finished third with a 323. The Jaguars are now 3-3 in the league.
"The boys shooting 300 in theory would have put us in contention, but who would have known Ankeny was going to post a 284?," asked Centennial coach Rick Fee, who missed the meet due to an illness. "That's a great score home course or not! That's a tough number to compete with!"
The win allowed the Hawks to avenge last year's 11-stroke loss to Centennial, which was also played at Otter Creek. Ankeny has now won four of the last six meetings in the series after the Jaguars won the first four matchups from 2013-16.
"I was really happy to beat Centennial today," said Ankeny junior Drew Hensen. "As a team we are much younger than Centennial, so it was huge that some of our younger guys stepped up. I was really proud of Duncan (Beelner). He had one of his best rounds today."
Hensen carded a 3-under-par 68 to earn medalist honors. He had four birdies on the day.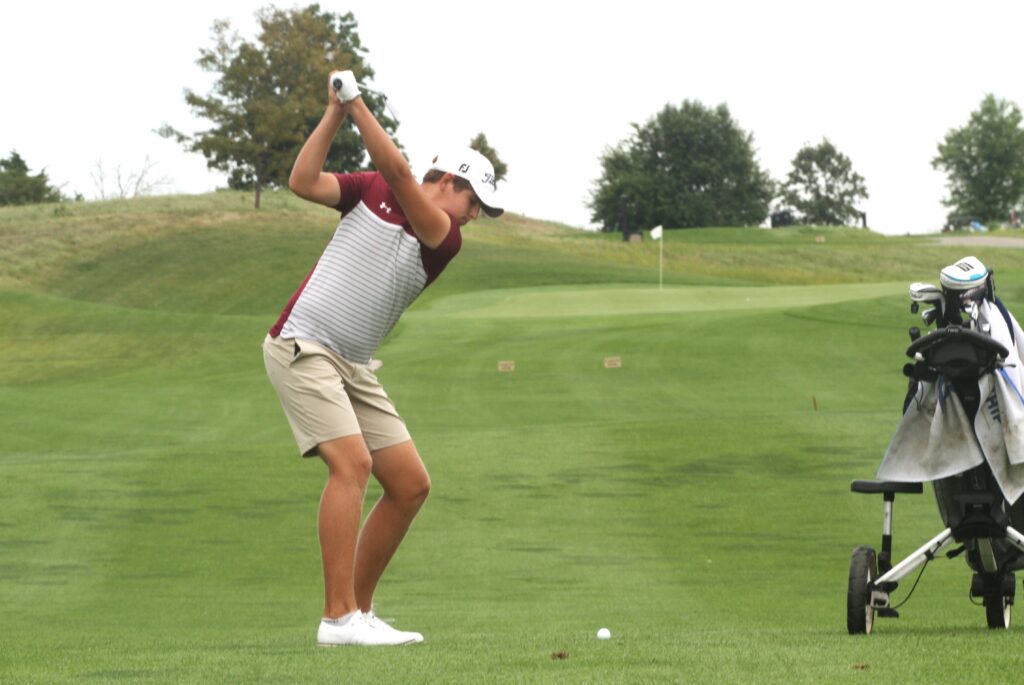 "I shot 68 in tryouts a couple weeks ago when the course was playing much more difficult, so I definitely knew a low score would be possible today," Hensen said. "I just stayed out of trouble."
Hensen's lone bogey came on the par-5, No. 3 hole.
"I expected Drew to be our (No. 1) guy this season," Weddingfeld said. "If he plays well, that's really going to help our team. He's capable of shooting those low scores. I think he even missed a couple of short putts today so he could have gone even lower."
Beelner, a sophomore, was the runner-up with a 1-under 70. He had three birdies on the front nine.
"Duncan shot his best score ever in his second varsity meet," Weddingfeld said. "That was outstanding, and to shoot even par as a team is pretty darn good."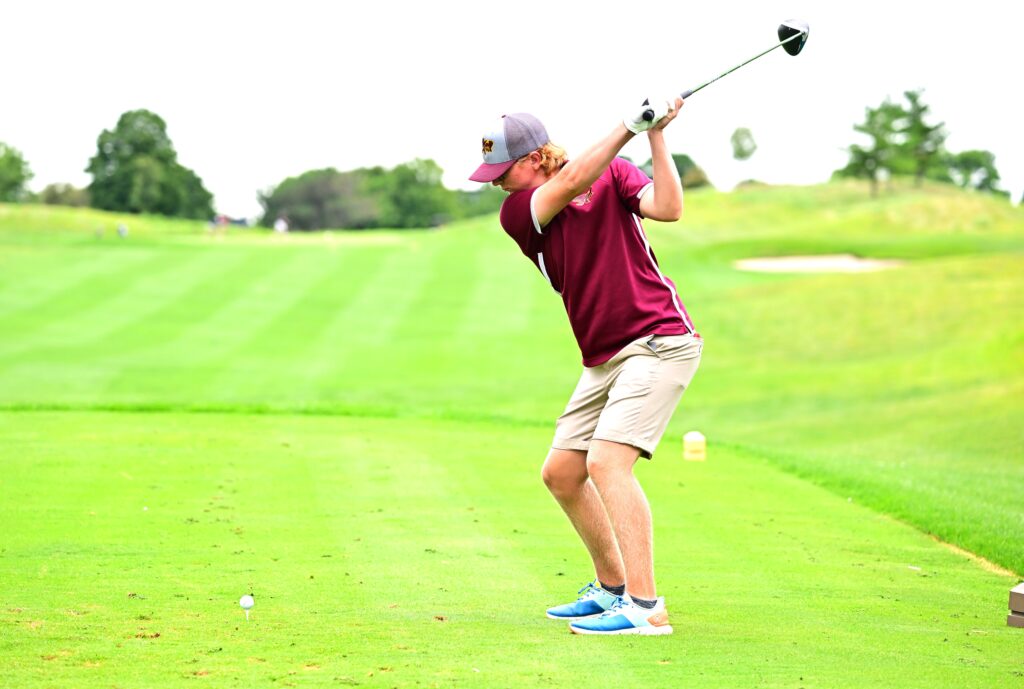 Avin Legg carded a 72 for the Hawks. Jacob Adams fired a 74, Evan Hodapp had a 78, and Gunnar Breding added an 86.
"We had five really solid scores out of our six guys, and that's what we need," Weddingfeld said. "If we can do that all year long, that's going to be great. But we definitely had some advantages today playing on our home course and being able to put the ball in hand."
Zach Hoffman and Gable Strother each shot a 74 to lead Centennial. Lawson Hachmeister carded a 75, Ben Meier had a 77, and Danny Paulson and Cal Johnson each finished with a 78.
Both the Hawks and Jaguars will compete in the Fort Dodge Invitational on Tuesday at the Fort Dodge Country Club. Fee is expected to be back with his team.
"Hopefully, we can fire a 300 number in Fort Dodge and see how that stacks up," Fee said. "It's a great field so scores should be pretty low!"