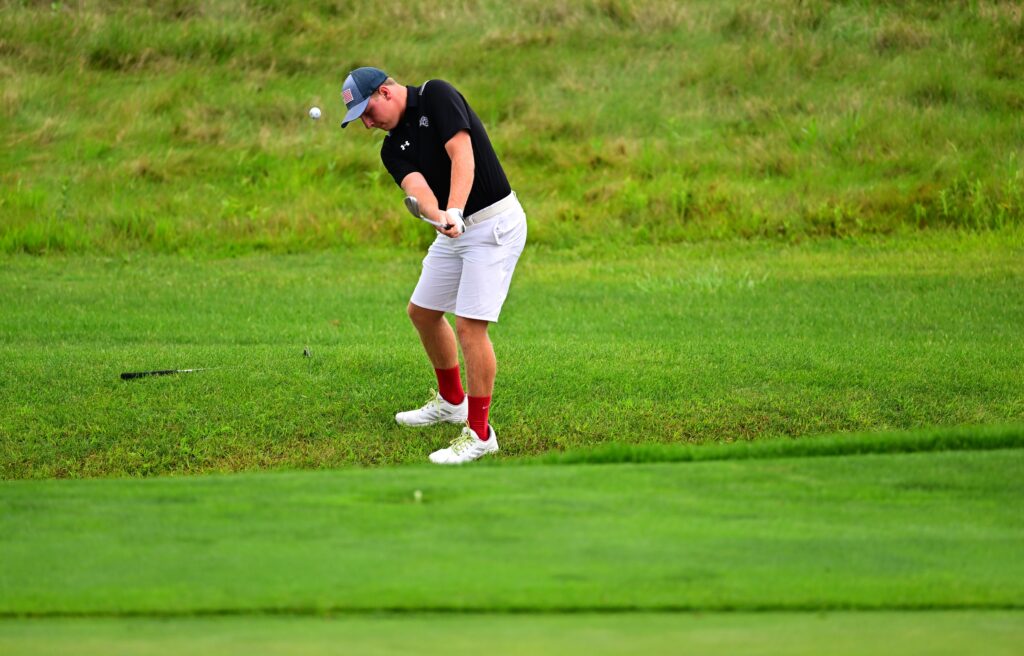 After losing to its crosstown rival on Monday, the Ankeny Centennial boys' golf team got a measure of revenge on Tuesday.
The Jaguars placed fourth among 16 teams in the Joselyn Invitational at the Fort Dodge Country Club. They shot a 303 and finished six strokes ahead of fifth-place Ankeny.
"We are a turning a corner as a group and producing better team scores that put us in contention to compete and hopefully win!" said Centennial coach Rick Fee, who missed his second straight meet due to an illness. "(Assistant) coach (Dean) Smith and the boys have done a tremendous job in my absence, and I am looking forward to returning on Thursday when we go to the Waukee Northwest Invite at Legacy."
The Hawks had defeated Centennial by 16 shots during a triangular meet 24 hours earlier at Otter Creek.
"It wasn't quite the same low score we shot (Monday) at Otter, but it was still a solid day on the golf course for us," said Ankeny coach Mike Weddingfeld. "We faced some really good competition who we will see several times again throughout the year."
Waukee Northwest shot a 296 to win the team title. The Wolves edged defending champion Waukee by three strokes, with third-place Indianola another two shots back.
Jack Myszewski of Waukee carded a 3-under-par 68 to earn medalist honors. Cooper Sebastian of Urbandale was the runner-up with a 70.
Centennial's Lawson Hachmeister placed fourth in the field of 95 golfers with a 72.
"The key to my round or any good round was to be hitting fairways more than anything," said Hachmeister. "I did enjoy beating Ankeny, especially right after losing to them, but they all had great rounds during (Monday's) meet."
Hachmeister had three birdies on the day, helping him to offset a double bogey on the par-3, No. 8 hole.
"I was very impressed with Lawson and the way he was able to carry the squad!" Fee said. "He is starting to play like the No. 1 I knew he would be for us!"
Zach Hoffman took 15th for the Jaguars with a 76, while Gable Strother was 19th with a 77. Danny Paulson fired a 78, Cal Johnson had an 82, and Ben Meier added an 84.
"Zach also had a consistent round for us today," Fee said. "Gable is starting to show his ability to shoot consistent scores as well. As a team, however, we are still having issues starting and finishing our rounds. We were only seven strokes from winning the event, and those shots come down to our first and last couple holes of the round."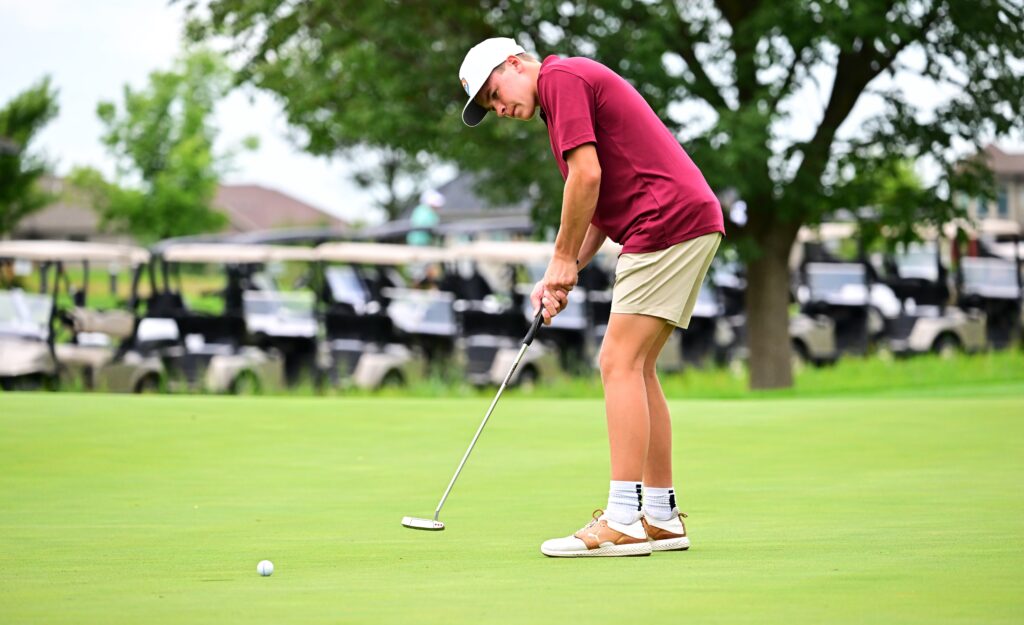 Evan Hodapp led the way for Ankeny, placing 10th with a 75. He made a birdie on the par-3, No. 2 hole.
"I was very impressed with Evan as this is the first time he has played the course, and to shoot 4-over-par on that course is good even when you are familiar with it," Weddingfeld said. "Gunnar (Breding) and Duncan (Beelner) also had not played up there so it was a learning experience for all three of them."
Beelner shot an 80 for the Hawks, while Breding had an 84. Neither of their scores counted.
Ankeny's Avin Legg placed 20th with a 77. Drew Hensen had a 78, and Jacob Adams finished with a 79.
"Drew started out struggling to hit greens today, but he kept grinding and turned in a solid score even though it was higher than he would have liked," Weddingfeld said. "I thought all the guys played hard today–they have played a lot of golf the last few days. Drew, Avin and Jacob all played in the Briarwood Amateur on Saturday and Sunday plus (Monday) at Otter so four straight days of golf can wear you down. We get a much-needed day off Wednesday and then we'll be back at it again on Thursday."
Ankeny will join Centennial in Thursday's meet at The Legacy Golf Club in Norwalk.