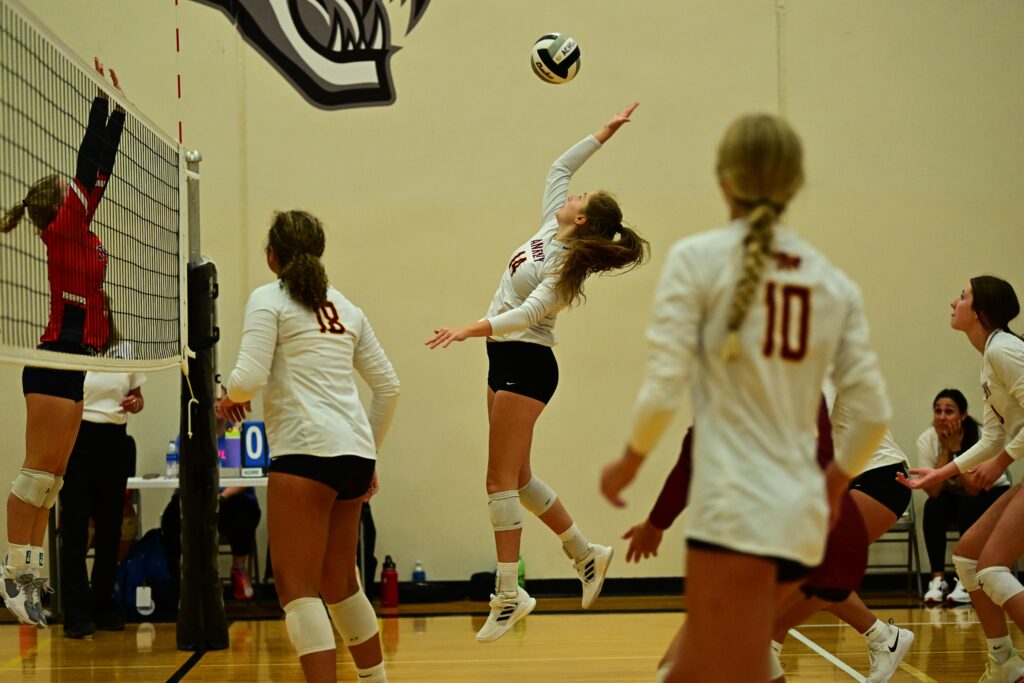 Ankeny volleyball coach Dani Kohut Lynch wanted her team to get off to a good start in CIML Conference play.
Mission accomplished.
The fifth-ranked Hawkettes traveled to Waukee on Tuesday and overcame a boisterous crowd to post a 25-17, 25-12, 25-20 victory.
"It was a great kickoff to the conference season," said Kohut Lynch. "That first set Waukee–and their fans–came ready to play. Our team needed to get used to a loud atmosphere, and it was a fun environment to play in."
The Hawkettes outhit Waukee by a .267 to .101 margin while improving to 8-1 on the season. The Warriors' record dropped to 2-3.
Ankeny used some aggressive serving to rack up 11 aces in the win. Parker Olson led the way with four kills, and Hannah Baier chipped in three.
Baileigh Carlsen completed all 14 of her serves. The Hawkettes connected on 64-of-74 attempts overall (86.5 percent).
"I think we did a good job of keeping Waukee out of system with serving tough, but that also came with a few more errors (10) than we would have liked to see," Kohut Lynch said. "The team did a good job of keeping us in system to run a balanced offense with our middles and then feeding our pins as well."
Myra Carlson led Ankeny with 12 kills. She hit .500 in the match, committing just one hitting error in 22 total attacks.
Olson contributed 10 kills and eight digs. Tanith Roush and Aowyn Schrader each had eight kills, while Jesa Wallace dished out 33 assists.
Roush and Ava Wille each had four blocks. Sydney Otto added a team-high 10 digs.
Maggie Craig and Jenna Jones each had five kills to lead Waukee. Craig, who also had two aces, was one of three freshmen who played for the Warriors.
The Hawkettes will compete in the Marj White Classic on Saturday at Valley. They defeated the host Tigers in last year's championship match.