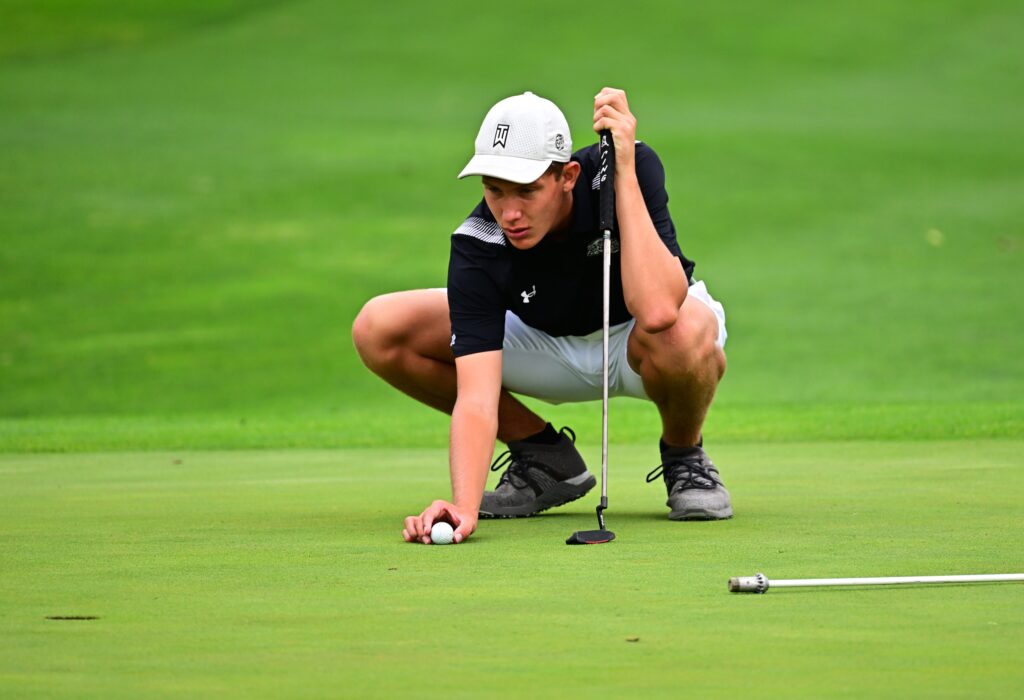 The Ankeny Centennial boys' golf team took a step forward on Thursday.
Crosstown rival Ankeny will have to regroup after taking a step backwards.
The 10th-ranked Jaguars placed fourth among nine teams in the Waukee Northwest Invitational at The Legacy Golf Club in Norwalk. They posted a score of 306–seven strokes better than what they shot on the same course on Aug. 17.
"What a day!" said Centennial coach Rick Fee. "Five of the top 10 teams in the state in one location, and right before tee off you lose your No. 1 player (Lawson Hachmeister) to injury. Talk about getting off on the left foot. I stressed to the boys that's why we bring more than four boys to play, and the guys grinded it out to finish fourth. We had our struggles around the greens like our previous event there with a number of three-putts that cost us strokes, but that same thing cost everyone in the field strokes as well."
No. 5 Ankeny, meanwhile, struggled to a seventh-place finish. The Hawks finished with a 318, by far their worst total of the season.
"I was not very happy with our team's performance," said Ankeny coach Mike Weddingfeld. "Aside from Evan (Hodapp) playing an outstanding round again today, I feel like some of the rest of the team kind of faltered a bit. We can't be a team that only plays our best on our home course. Yes, (The Legacy) is a difficult course and the greens were tough, but they were the same for everyone and there were some really low individual scores as well as team scores so we have to learn to be more consistent. This was our same problem last year. You can't shoot 34 strokes worse from one day to the next, especially with the competition we face, and be successful."
No. 3 Waukee Northwest shot a 293 to claim the team title. No. 7 Indianola was second with a 295, followed by No. 4 Waukee with a 296.
Jack Myszewski of Waukee carded a 3-under-par 69 to earn medalist honors. Henry Manning of Waukee Northwest and Preston Bily of Indianola each shot a 69 as well, but Manning took runner-up honors on a cardoff.
Centennial's Zach Hoffman shot a 1-over 73 to place fifth. He had a 1-under 36 on the back nine, including an eagle on the par-5, No. 10 hole.
Hoffman's performance helped offset the absence of Hachmeister, who withdrew from the tournament before it started due to his injury.
"The boys rallied being one guy down and played the best they could, and that's all I could ask for!" Fee said. "Hoffman played lights out and really stepped up in our time of need! I was very proud of the round he was able to put together!"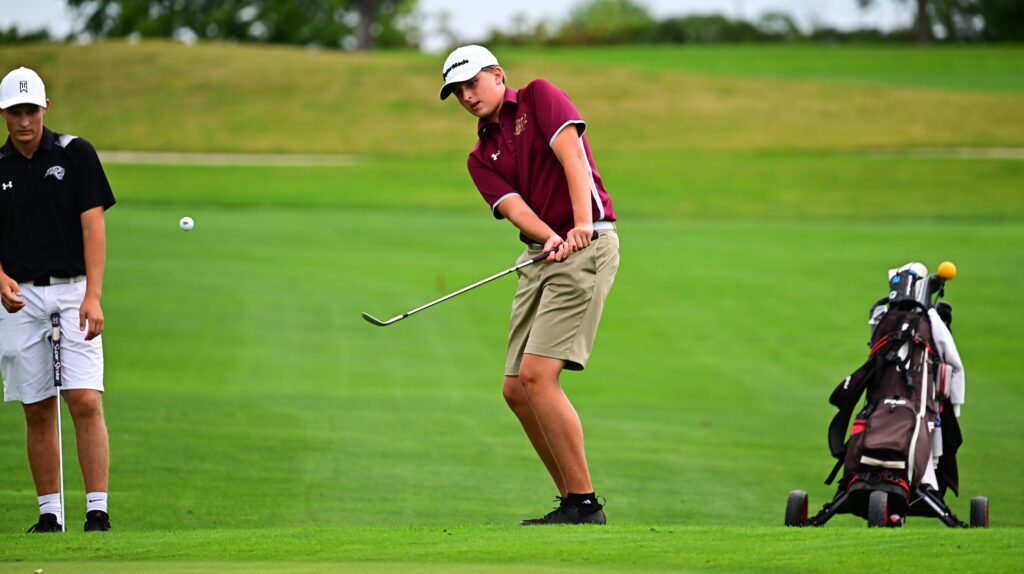 Cal Johnson placed 13th for the Jaguars with a 75. He had two birdies on the day.
Danny Paulson and Gable Strother each shot a 79 for Centennial. Ben Meier added an 82.
"Cal also came in clutch today with his round!" Fee said. "It's tough to play in the new CIML that's stacked with the best golfers in the state, and that doesn't even include Indianola which has put together a great squad in its own right. We are looking forward to a couple days off to rest our bodies and minds before the next event at Otter Creek."
Ankeny was led by Hodapp for the second straight meet. He fired a 2-over 74 to place 10th, making five birdies on the day.
"Evan has been playing great and again played great on an unfamiliar course," Weddingfeld said. "He has lots of confidence in his game right now, and hopefully that can rub off on some of the other guys that are struggling."
Drew Hensen shot an 80 for the Hawks. Duncan Beelner carded an 81, Avin Legg had an 83, Jacob Adams had a 90, and Connor O'Brien also shot a 90 in his first varsity meet of the season.
"Duncan also played well for us," Weddingfeld said. "Again he is a sophomore who has never played the course and shot 81 with a couple out-of-bounds shots on the front nine so without those he breaks 80. I was glad that he was smart and put the driver away after those two mistakes and played the rest of the round penalty-free, so I guess most of my disappointment is with our varsity returners that need to figure out how to play on the road.
"Hopefully, this will be an eye-opener for the guys and we can come back next Tuesday in the triangular and shoot a much more respectable score," he added.
Ankeny will return to The Legacy on Tuesday to face Waukee and Waukee Northwest in a CIML Conference triangular meet. The Hawks will then host the Ankeny Invitational on Wednesday at Otter Creek, where Centennial will be among the teams in the field.