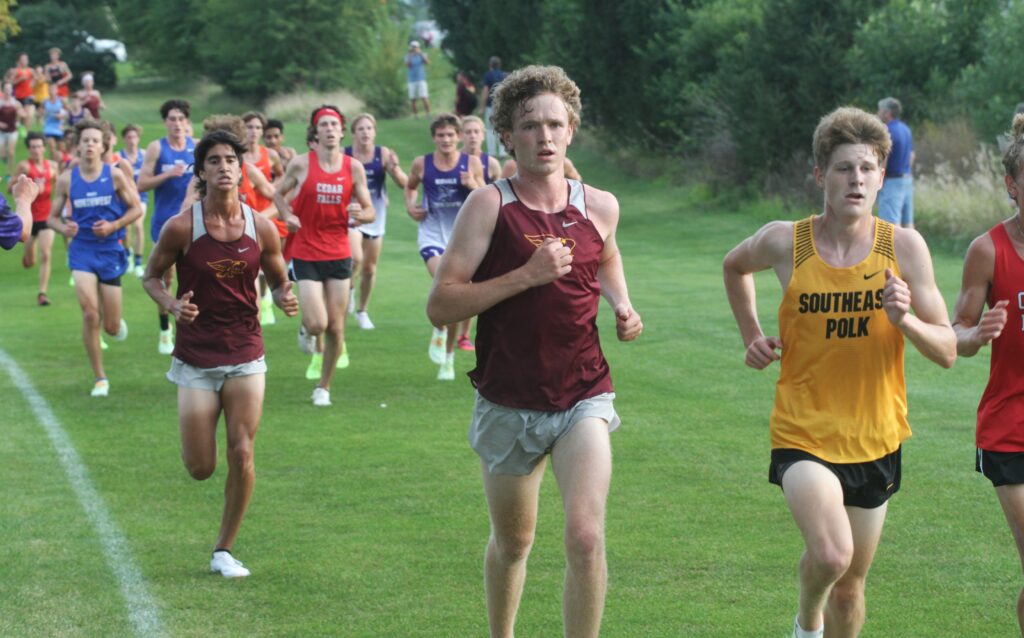 Ankeny boys' cross country standout Levi Hill has already experienced some individual success this season.
Now, he wants the Hawks to succeed as well.
Hill raced to a second-place finish in the Kirk Schmaltz Invitational on Thursday at Ames, leading eighth-ranked Ankeny to a third-place finish in a strong field.
"We definitely have a strong team going into the rest of the year," said Hill, a senior. "We're looking for that top spot."
Only 15 points separated the top four squads in the 14-team meet at the Iowa State cross country course. No. 3 Norwalk captured the team title with 82 points.
No. 10 Waukee Northwest was second with 88 points, edging the Hawks by a lone point. No. 5 Cedar Falls took fourth with 97 points.
No. 19 Ankeny Centennial finished 10th with 246 points.
"I thought the team did really well," said Centennial's AJ Schermerhorn, who was the Jaguars' top finisher. "I was excited with our JV race, too. We had a group of guys with a 20-second spread, and it was really cool to see that."
Hill battled Carson Owens of Southeast Polk for the lead throughout much of the 5k race. Owens eventually pulled away to win in a time of 15 minutes 26 seconds.
Hill, who is ranked eighth in Class 4A–two spots behind Owens, was clocked in 15:40.
"Carson's definitely a strong runner. He knows how to push it," Hill said. "The second mile was a challenge. I was pushed a lot by Carson, so congrats to him. Team-wise, I know (Ethan) Zuber was right up there, so I'm real proud of him for that."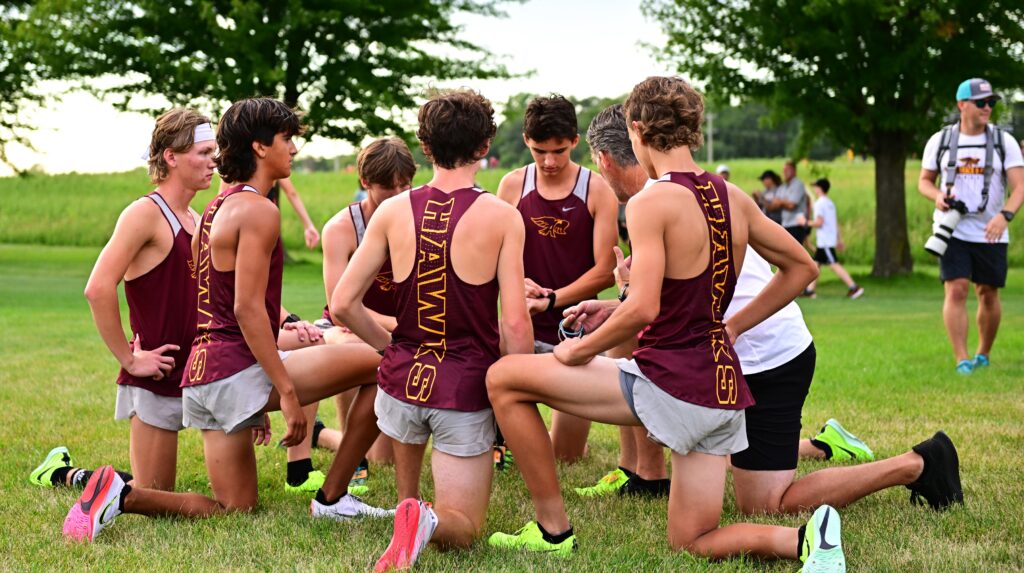 Zuber used a strong finish to place third in 15:43, crossing the line just a few seconds behind Hill. The sophomore is ranked 27th, but finished ahead of several higher-ranked runners.
Schermerhorn, who is ranked 15th, placed 11th for the Jaguars. He posted a time of 15:51.
"It's early in the season so I'm just trying to have fun," Schermerhorn said. "I'm only a junior, so I'm just trying out new strategies to see what works best."
Ankeny's Jake Bosch placed 21st in 16:16. Aidan Farrell took 31st in 16:34, Abel Squires was 32nd in 16:35, Ike Smith placed 41st in 16:57, and Levi Stember finished 69th in 17:49.
Centennial got a 46th-place finish from Brendan Owens, who was clocked in 17:11. Austin Lundberg placed 58th in 17:27, Parker Lundberg was 65th in 17:36, Brayden Vander Wilt finished 66th in 17:37, Jonas Smith was 74th in 17:58, and Corbin Vander Weerdt placed 77th in 18:18.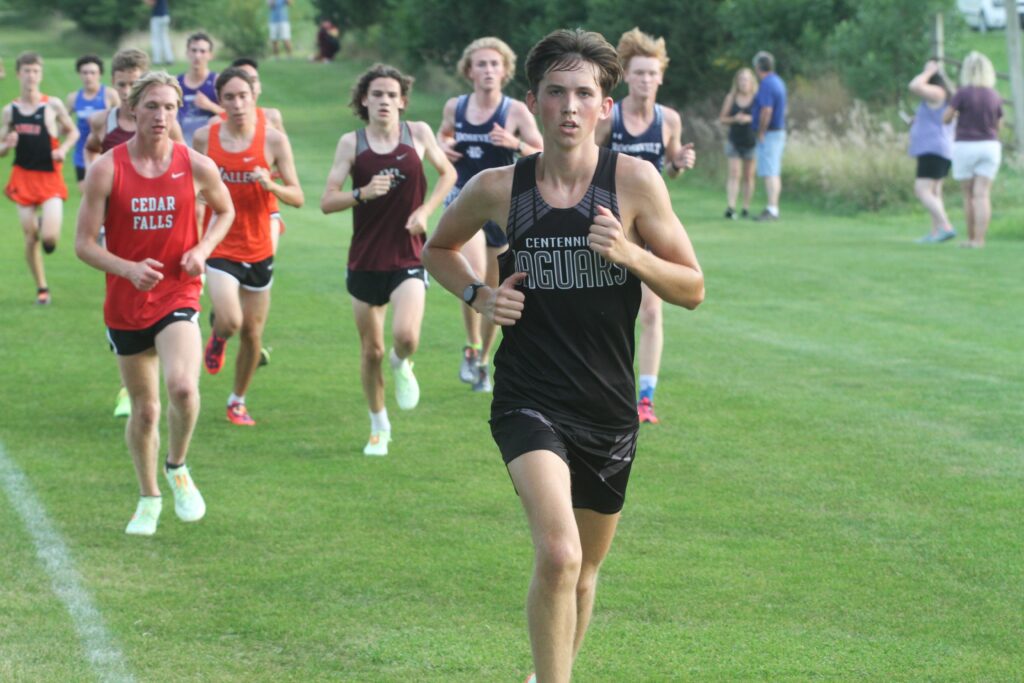 Schermerhorn is still adjusting to his new role as the Jaguars' No. 1 runner. Last year, he often ran in the team's lead pack with his brother, Tyler, as well as Cooper Majors and Karsten Peters.
Those other three runners all graduated last spring.
"It's different," Schermerhorn said. "It's good to have teammates with you, but I still know people around me and who I should be running with."
The Jaguars will travel to Cedar Rapids on Thursday for the Kennedy Invitational at the Seminole Valley cross country course. Ankeny, meanwhile, will compete in the Bobcat Invitational.
"I definitely feel like I'm up there (with the state's best runners)," Hill said. "I'm excited to get to Marshalltown next week and prove myself against some of the other top guys in the state."