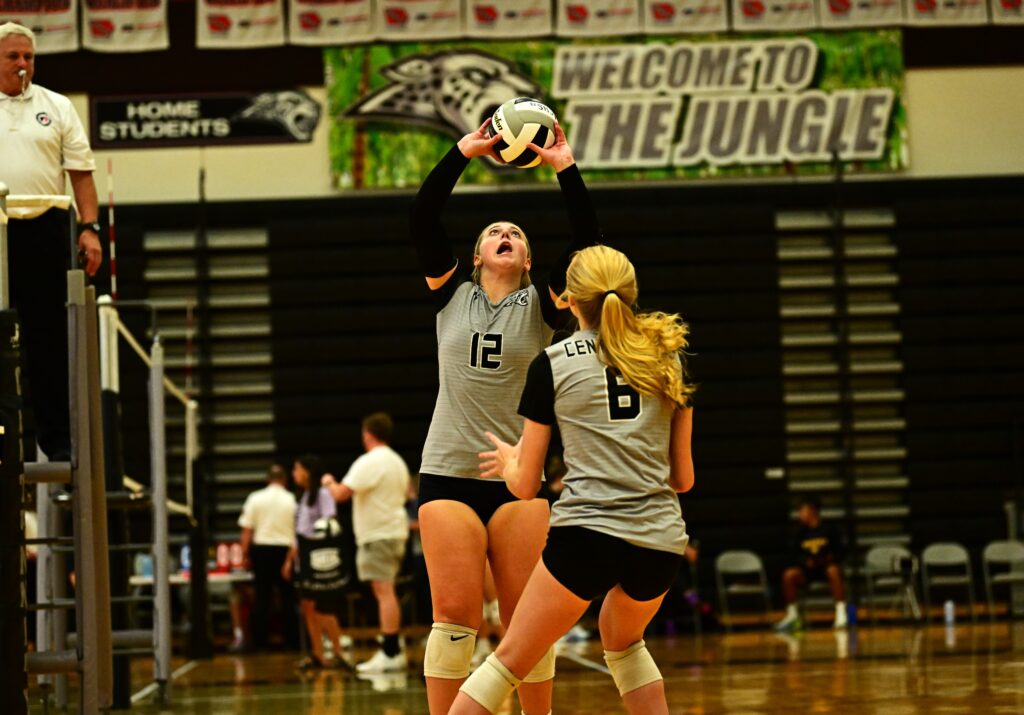 Senior setter Reagan Angus has helped the fifth-ranked Ankeny Centennial volleyball team to a 10-3 record. The Jaguars captured the championship of the Little Hawk Invitational on Saturday at Iowa City High, winning all four of their matches in the round-robin tournament.
Angus has dished out a team-high 178 assists this season. She ranks second among the Jaguars with 44 digs and 13 aces.
Here is some inside info on Angus:
How is the season going thus far?
I would say our season is going very well so far. Like most teams we are still learning to work together, but are working very hard every practice and prioritizing team bonding to make our team chemistry on the court even better.
What did you think of your team's performance in Saturday's tournament?
I think we showed that we are a strong team. We also showed that we are very resilient and that if we were ever down we were always going to come back.
Are you aware that coach Rinehart is now just four wins away from reaching the 300-victory mark for her Centennial career?
Our team is aware of that, and we are all very excited to celebrate her when she breaks 300.
Your team had an impressive sweep over then-No. 7 Urbandale in your CIML Conference opener on Tuesday. After losing to three top-five opponents in the first two weeks of the season, how important was it to win that match?
We knew it was very important to win that match, but as a team we have decided to always go into a match with the same mindset no matter our opponent. So although for ranking purposes that was a very important game for us, we treated it like a business trip that had to get done.
What was the key to the victory?
I think the key was tough serving and keeping them out of system during play, while also staying very loud on our side along with being scrappy.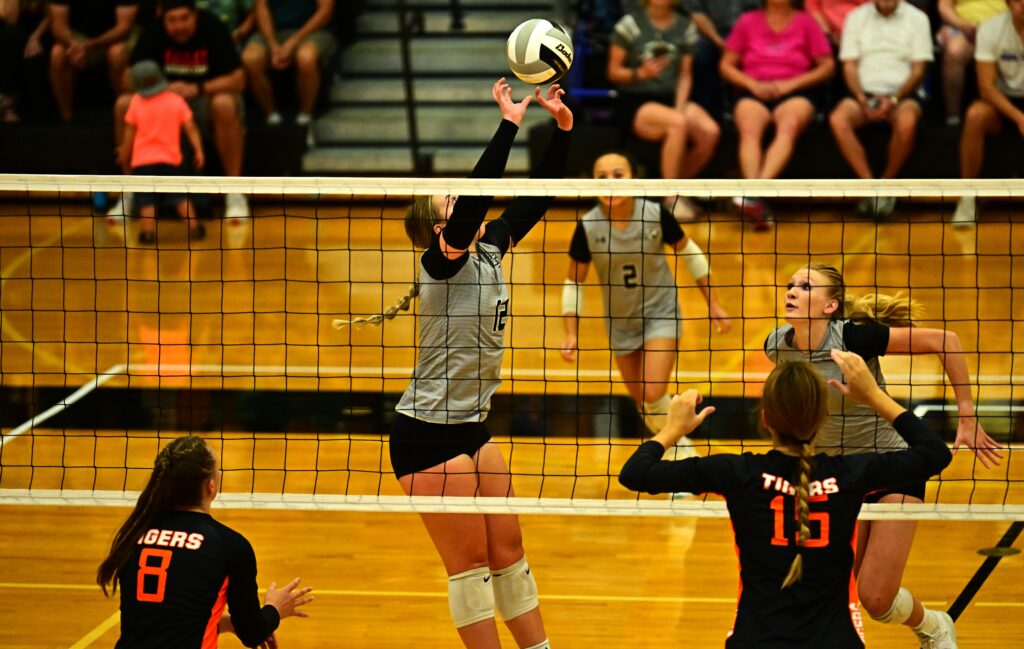 Senior Delainey Winkel currently leads your team with 69 kills. Did you have confidence in her to become a go-to player for the squad this season?
I think Delainey has definitely showed not only her capability to be a go-to player, but she is also showing her passion for the game.
You have four other players with at least 37 kills–senior Jada Schmidt, junior Anna Sash, and sophomores Delaney Miller and Jaeden Pratt. None of those four had much varsity experience before this season, so are you surprised at how they have been able to step up?
I would say I am more impressed than surprised. They have all stepped up in very large ways and have proven that they belong on that court no matter how much experience they may have had in the past on varsity. They help make our team more balanced and therefore harder to defend.
Now that you're a senior, have you tried to take on more of a leadership role for the team? And if so, how?
I have noticed myself becoming more of a leader on the court. As a setter, I see it as my job to instill confidence in each of my hitters so they have the support to get big kills. Although I do try to build confidence in each of my hitters, I also have the job of accountability for both passers and hitters.
Your team has another big CIML Conference match on Tuesday at No. 6 Dowling Catholic, a team that you defeated at the Dallas Center-Grimes Invitational on Aug. 23. What will your team have to do to get the same result?
We will need to go into the Dowling game fearless. We will need to go into the game with a mindset that we are more than capable of beating them once again.
Your team has already played many of the best teams in Class 5A. Who do you think was the best team that you played?
I would put (No. 2 and defending state champion) Pleasant Valley as one of the hardest teams we've played. Although they may have been the toughest, no teams ranked above us are unbeatable in our minds.
Plans for next year? Would you like to play in college?
I do not have any college plans set in place yet, but I am going to visit Grand Canyon University in November and I am interested in their highly competitive volleyball club program.
Do you have any big plans for Labor Day? Or will you use the day to get some rest?
I do not have any big Labor Day plans and will be using it as a rest/study day.