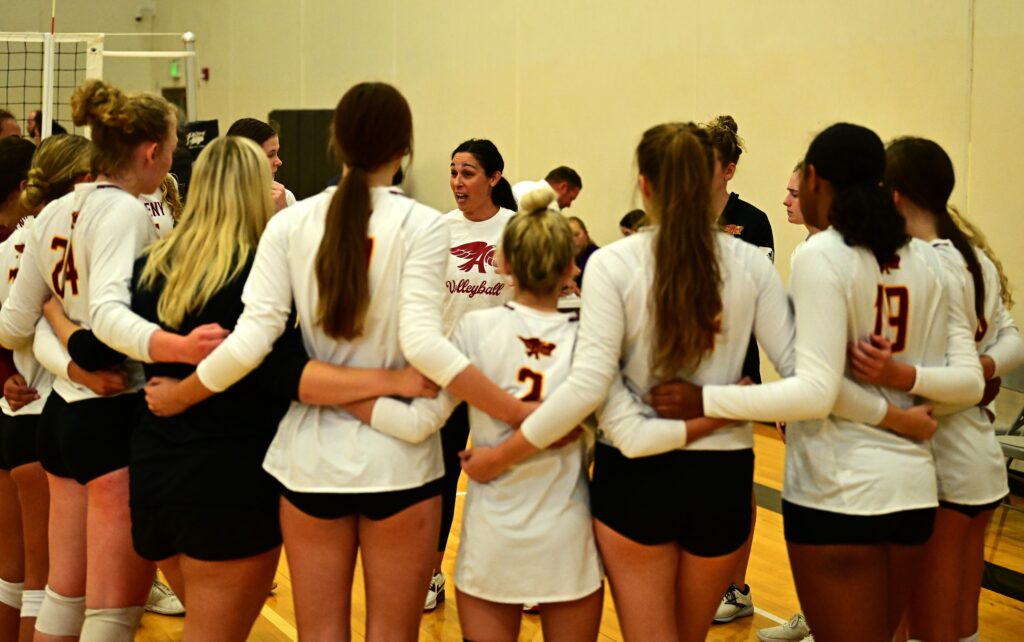 Saturday was a long day for the Ankeny volleyball team.
It was also very productive.
The third-ranked Hawkettes competed in the Marj White Classic at Valley High School. The round-robin tournament featured several of the state's top squads.
Ankeny finished 5-1 on the day to raise its overall record to 13-2. All of its opponents were ranked.
Ankeny setter Jesa Wallace racked up 133 assists in the six matches. She now leads the state with 330 assists.
The Hawkettes' only loss came to No. 6 Dowling Catholic, 21-18, 21-11. The Maroons (7-3) outhit Ankeny by a .439 to .077 margin to avenge a loss at last month's Dallas Center-Grimes Invitational.
Aowyn Schrader pounded four kills in the losing effort. Sydney Otto had eight digs.
Ankeny swept three of its opponents and won two other matches in three sets. The Hawkettes rallied from a one-set deficit to beat No. 4 Iowa City Liberty, 17-21, 21-17, 15-13.
Schrader had 11 kills as Ankeny defeated the Lightning (6-4) for the second time this season. Tanith Roush contributed nine kills and three blocks, while Otto racked up 11 digs.
Parker Olson went 12-of-12 serving and had three aces.
The Hawkettes also needed three sets to defeat No. 7 Waukee Northwest, 21-13, 16-21, 15-11. Wallace had 28 assists and two aces against the Wolves (4-4).
Roush and Schrader each pounded 10 kills, while Roush and Ava Wille each had three blocks. Otto added 11 digs.
Ankeny posted a 21-18, 21-14 victory over Unity Christian (0-1), the No. 6 team in Class 3A. Roush had seven kills and two blocks in the win, Olson added six kills, and Wallace chipped in three aces.
The Hawkettes rolled to a 21-7, 21-11 win over No. 10 Waukee (2-4), defeating the Warriors for the second time in five days. Wille had six kills, while Roush added five kills and two blocks.
Ankeny had 10 aces in the victory, five of them by Olson. Otto and Hannah Baier each contributed five digs.
The Hawkettes hit a spectacular .641 en route to a 21-13, 21-14 triumph over Valley (4-4). They had 28 kills in 39 total attacks while committing just three hitting errors.
Roush and Wille each had six kills and two blocks. Otto added seven digs and two aces.
Ankeny will host a CIML Conference match against No. 8 Johnston (4-4) on Tuesday.