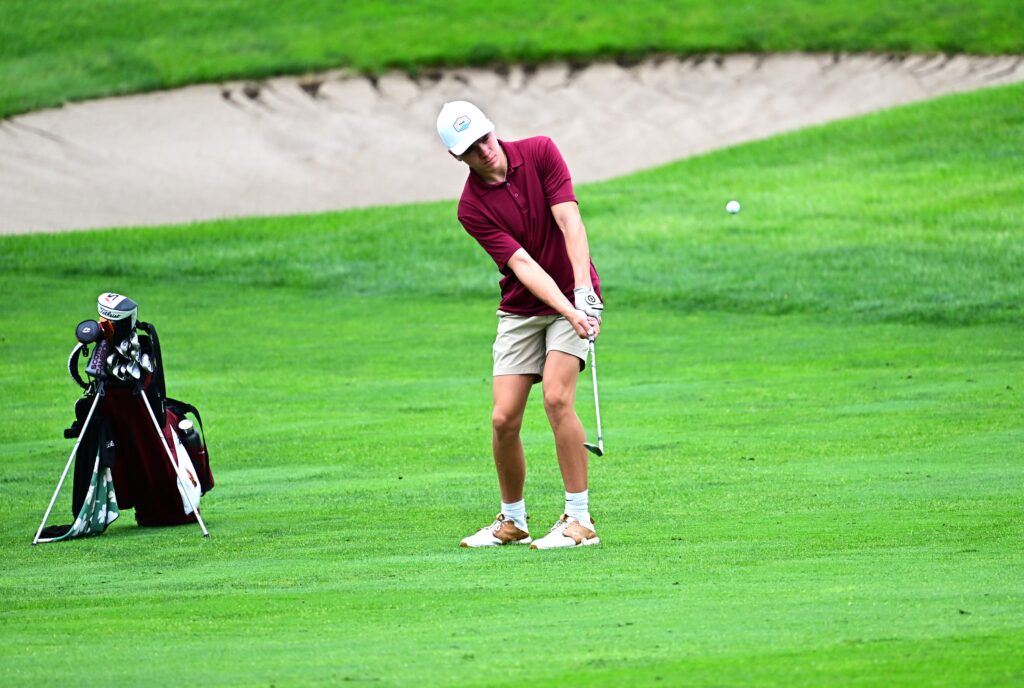 Fortunately for the Ankeny boys' golf team, the Hawks won't have to return to The Legacy Golf Club again this season.
Seventh-ranked Ankeny played the course in Norwalk on Tuesday for the second time in six days, and they didn't fare any better than they did in Thursday's Waukee Northwest Invitational.
Second-ranked Northwest shot a 293 to win a CIML Conference triangular meet. No. 4 Waukee placed second with a 300, and Ankeny finished with a 321.
The Hawks, who dropped to 2-3 in the league, carded a 318 on the same course last week.
"I think I speak for the entire team when I say we are glad to be done playing The Legacy," said Ankeny coach Mike Weddingfeld. "It is a great course and is in great shape, but for whatever reason we haven't played well there the last two meets."
Northwest's Remick Elfers fired a 1-under-par 71 to earn medalist honors. Tanner Dinnebier of Waukee was the runner-up, also with a 71.
Drew Hensen led Ankeny with a 78. Jacob Adams had a 79.
"Drew and Jacob played better than last week, but everyone else played worse," Weddingfeld said.
Evan Hodapp and Caden Weddingfeld each shot an 82 for the Hawks. Weddingfeld, the coach's son, was making his varsity debut.
Duncan Beelner carded an 83. Avin Legg added an 85.
"I know we are capable of much better scores so being back at Otter (Creek Wednesday for the Ankeny Invitational) will hopefully get us moving in the right direction again," Weddingfeld said. "We will continue to work on consistency. We had a lot of good holes, but we also had too many bad holes. We need to limit mistakes and avoid the double and triple bogeys.
"Hats off to both Waukee Northwest and Waukee as they are both very solid teams," he added.