Tuesday's CIML Conference volleyball showdown between a pair of top-10 teams at Ankeny High School came down to the last two points.
Third-ranked Ankeny finally emerged with a 25-20, 26-28, 25-22, 22-25, 16-14 victory over No. 8 Johnston, getting a kill from Tanith Roush to close out the match.
"We had moments of greatness and moments of inconsistency, and we had trouble stringing together points," said Ankeny coach Dani Kohut Lynch. "But in the end, we played together and battled together. I'm very proud of the resiliency this team has and how they never quit."
The final stats showed just how evenly-matched the two teams were. Johnston outhit Ankeny by a .009 margin, .245 to .236.
After the Hawkettes won the first set by five points, the two squads traded narrow victories the rest of the way. Each team scored 89 points over the last four sets.
Roush pounded 20 kills to lead Ankeny, which improved to 2-0 in the conference and 14-2 overall. She hit .531 for the match, committing just three hitting errors in 32 total attacks.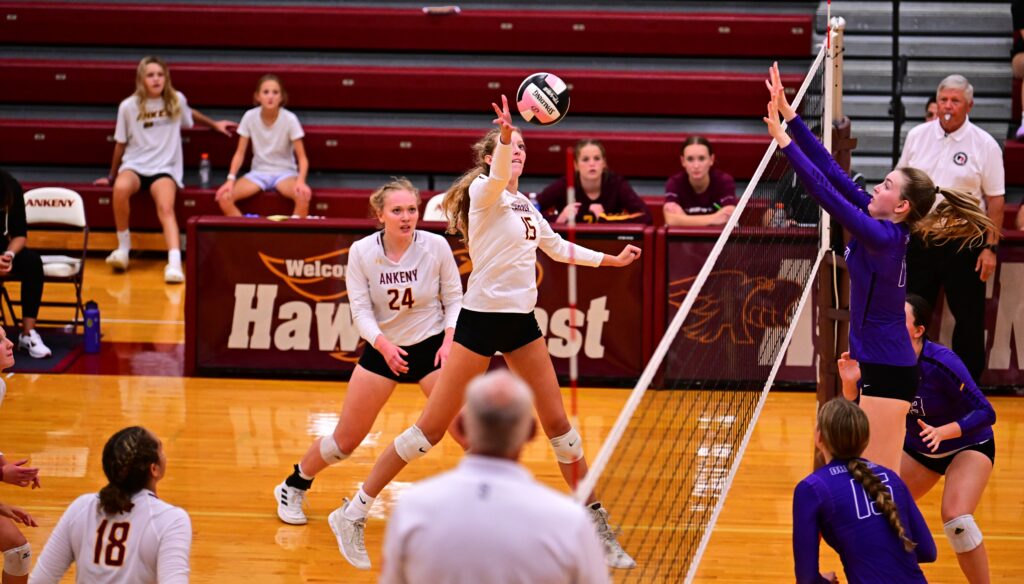 Myra Carlson and Aowyn Schrader each had 15 kills. Ava Wille added five kills and five blocks.
Jesa Wallace dished out 48 assists and also had six blocks for the Hawkettes. She continues to lead the state with 394 assists, 75 more than any other player.
Wallace also contributed three aces. Parker Olson went 17-of-18 from behind the serving line (94.4 percent).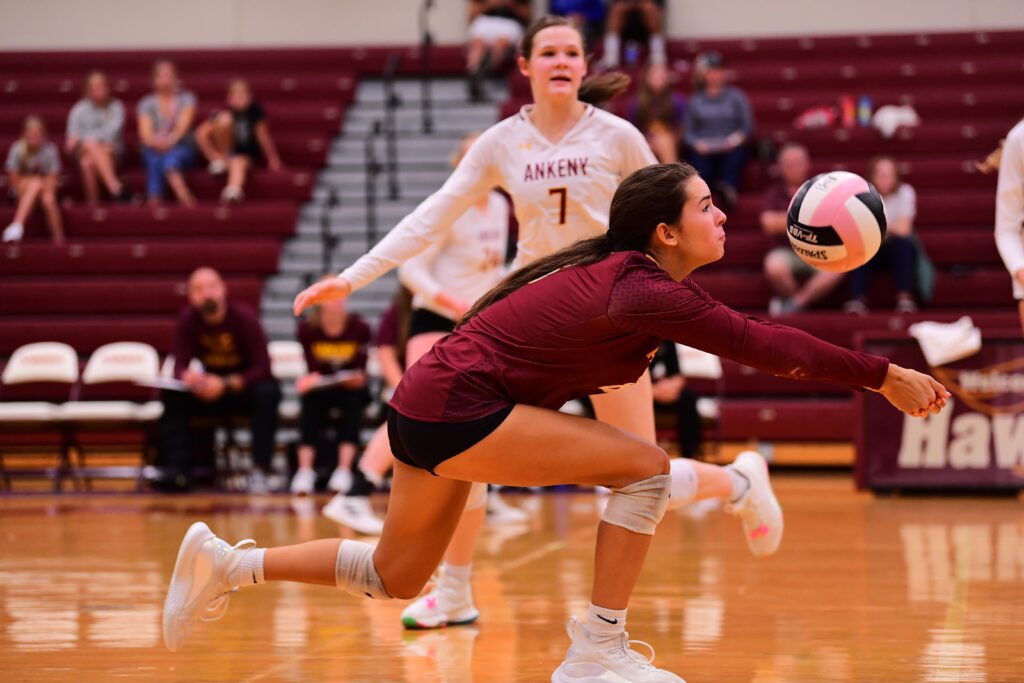 Sydney Otto racked up 24 digs. Olson chipped in 14.
The Hawkettes overcame 14 aces from Johnston, which dropped to 0-2 in the league and 4-5 overall. Ava Helming and Josie Pundt each had four aces for the Dragons.
"Johnston came ready to play, and their heavy hitters were not messing around," Kohut Lynch said. "They also did a great job at the service line and kept us out of system."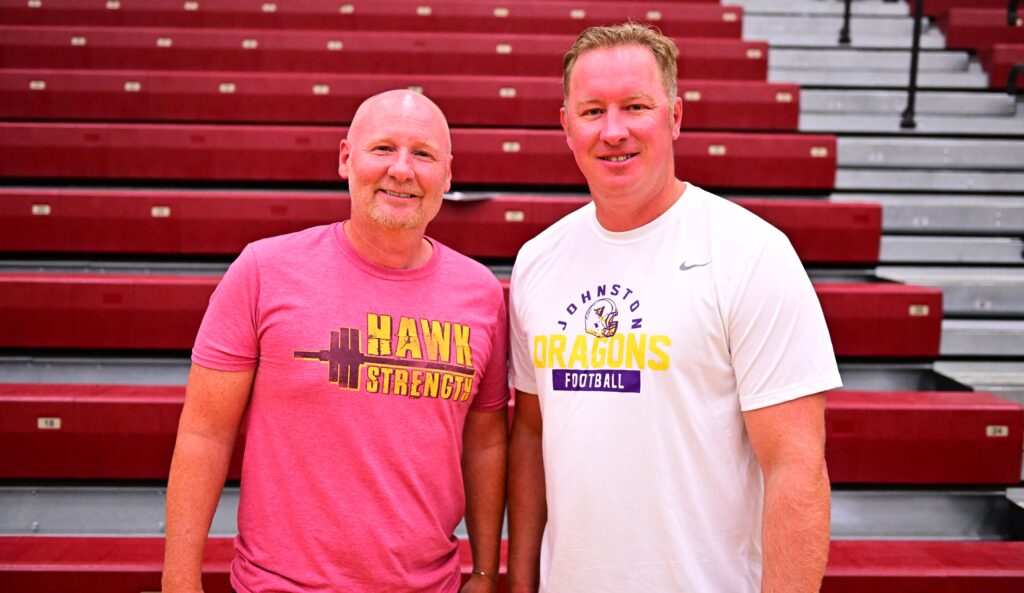 Helming finished with a team-high 20 kills. The junior is the daughter of former Northern Iowa quarterback Ryan Helming, who played with Ankeny assistant football coach Travis Carlsen in college. Carlsen's daughter, Baileigh, played for the Hawkettes in Tuesday's match, finishing with six digs.
Pundt had 18 kills and 18 digs for the Dragons. Molly Trachta racked up 55 assists.
Ankeny will compete in the Caroline Found Invitational on Saturday at Iowa City West High School.