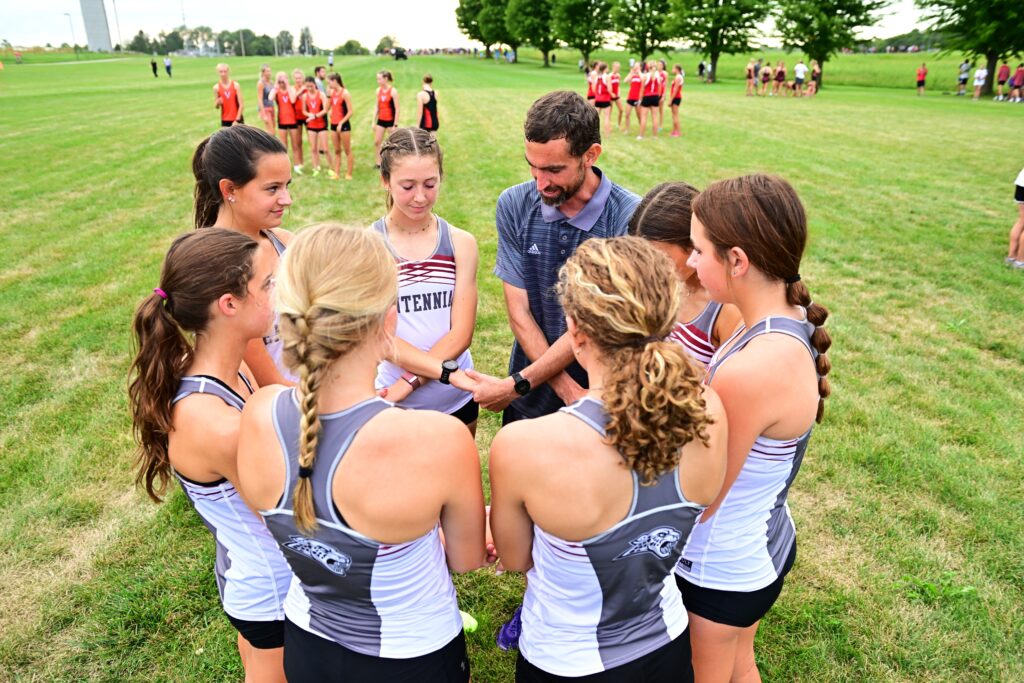 The month of September has been good to the Ankeny Centennial girls' cross country team.
After winning the Kirk Schmaltz Invitational on Sept. 1 at Ames, the fourth-ranked Jaguars added another victory on Thursday at Seminole Valley Park. They easily won the Cedar Rapids Kennedy Invitational with 31 points.
Mount Vernon Lisbon, the No. 2 team in Class 3A, took second in the 16-team field with 85 points. Iowa City Liberty was third with 117.
The Centennial boys' squad, meanwhile, placed fifth among 16 teams. The Jaguars finished with 136 points.
No. 14 Cedar Rapids Kennedy won the boys' title on its home course, finishing with 51 points. Marion, the No. 1 team in Class 3A, was the runner-up with 62 points.
Centennial placed three runners in the top five of the girls' 5k race. Rondi Quass was second in a time of 18:53, Anika Mohrhauser took third in 18:57, and Bella Hodges finished fifth in 19:29.
"It was a hot day," said Centennial coach Eric Cogdill. "The big highlight was Bella running a lifetime best in a meet where those were hard to find."
Julia Flick placed 11th for the Jaguars in 20:26 and was followed closely by teammate Anja Peck, who was 12th in 20:28. Kylee Patterson took 19th in 20:53, and Tillie Smith finished 21st in 21:00.
Lourdes Mason of Mount Vernon Lisbon easily won the race in 18:08. She is the No. 3 runner in Class 3A.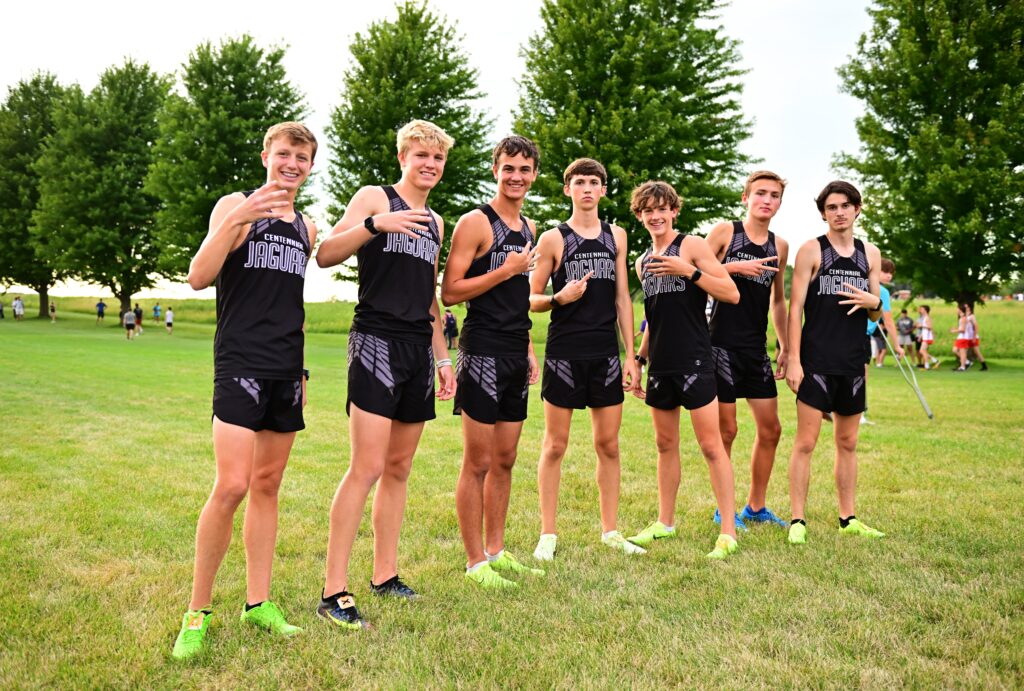 Miles Wilson of Cedar Rapids Kennedy won the boys' race in 15:19. He finished 8 seconds ahead of Jedidiah Osgood of Marion.
AJ Schermerhorn was Centennial's top finisher. He placed third in a time of 16:23.
Parker Lundberg placed 24th for the Jaguars in 17:45. Austin Lundberg took 35th in 17:59, Aammin Hassan was 36th in 18:04, Brayden Vander Wilt placed 38th in 18:07, Gabe Hadley was 45th in 18:18, and Brendan Owens finished 48th in 18:37.
Both Centennial teams will compete in the Tom Karpen Invitational on Tuesday at Valley Southwoods Freshman High School.