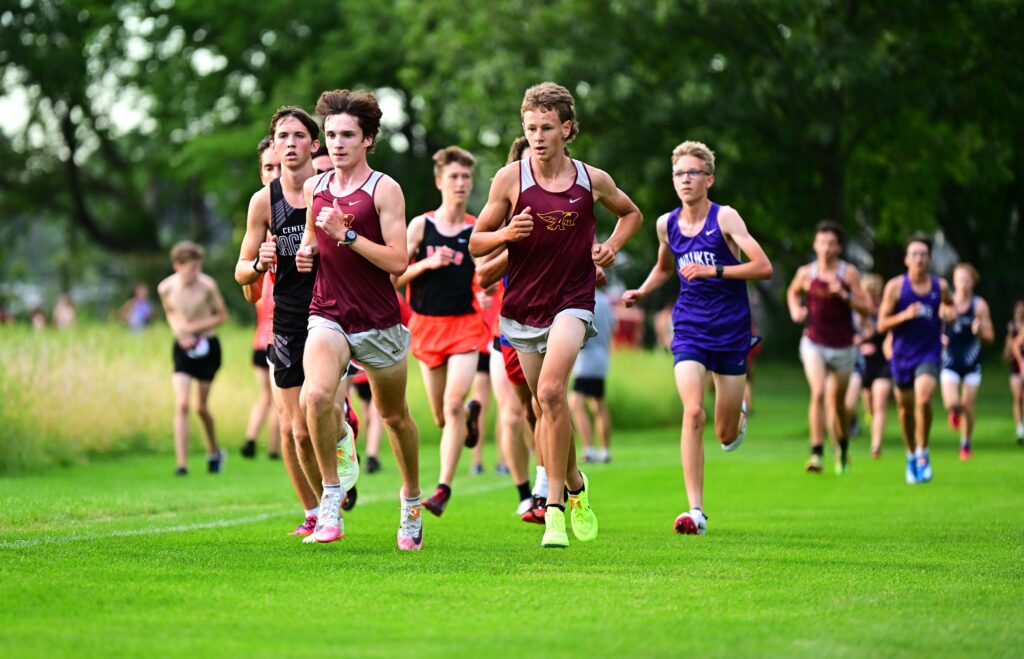 The Ankeny boys' cross country team raced to a second-place finish in the Bobcat Invitational on Thursday at Marshalltown. The meet featured 24 teams at the Marshalltown Community College course.
Second-ranked Dowling Catholic won the team title for the second straight year, finishing with 74 points. The No. 6 Hawks scored 135 points to edge No. 5 Waukee Northwest (147 points) and No. 7 Cedar Falls (154) for the runner-up spot.
Ankeny avenged two earlier losses to No. 4 Norwalk, which placed eighth with 204 points. However, the Warriors competed without four varsity regulars due to illness.
The Ankeny girls' squad, meanwhile, placed ninth in the 18-team field. The No. 6 Hawkettes finished with 209 points.
No. 1 Dubuque Hempstead easily won the girls' crown with 56 points. No. 2 Johnston was second with 119, followed by No. 3 Pleasant Valley with 133.
Ankeny's Levi Hill placed seventh in the boys' 5k race with a time of 15:51. Teammate Ethan Zuber also earned a top-10 finish, placing ninth in 15:55.
Jake Bosch took 25th for the Hawks in 16:21. Tate Brownsberger placed 36th in 16:37, Ike Smith was 58th in 17:03, Abel Squires took 64th in 17:07, and Aidan Farrell finished 69th in 17:13.
Dowling's Jackson Heidesch easily won the race in a time of 14:57. He finished 37 seconds ahead of runner-up Carson Owens of Southeast Polk.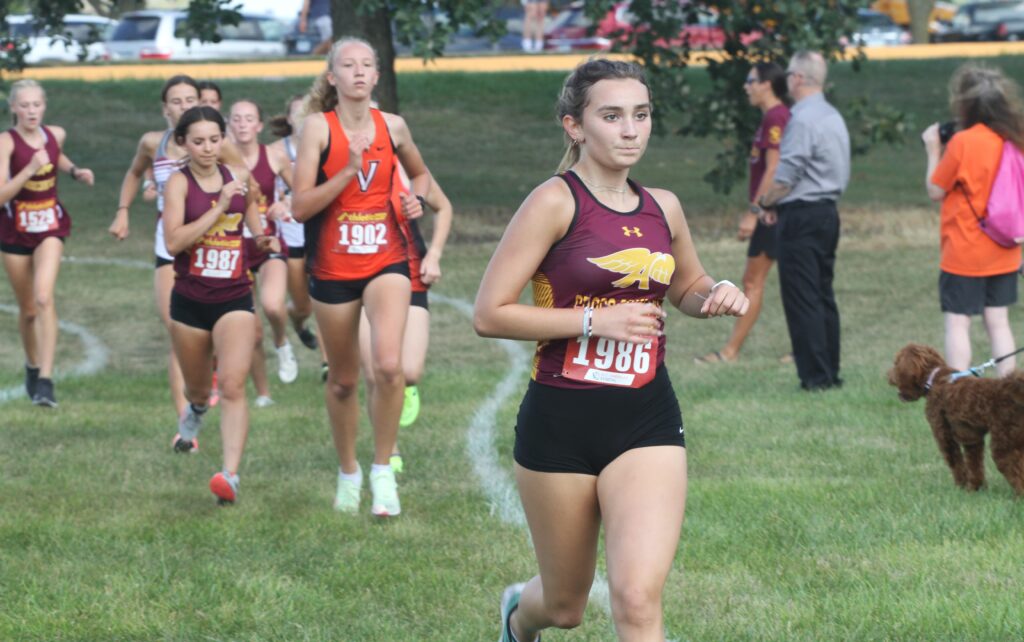 Drew Beason led the Hawkettes with a 13th-place finish. She was clocked in 19:18.
Paige Beason placed 41st and Brylee Moyer took 42nd–both in a time of 20:29. Gwen Briggs placed 54th in 20:51, Reagan Prendergast was 59th in 20:57, Alex Gloviak took 62nd 21:00, and Lauren Jackson finished 79th in 21:28.
Valley's Addison Dorenkamp won the race in 17:43. Adrienne Buettner-Cable of Des Moines Roosevelt was the runner-up in 18:00.
Both Ankeny teams will travel to Cedar Falls on Thursday for the Rich Engel Classic at Birdsall Park.