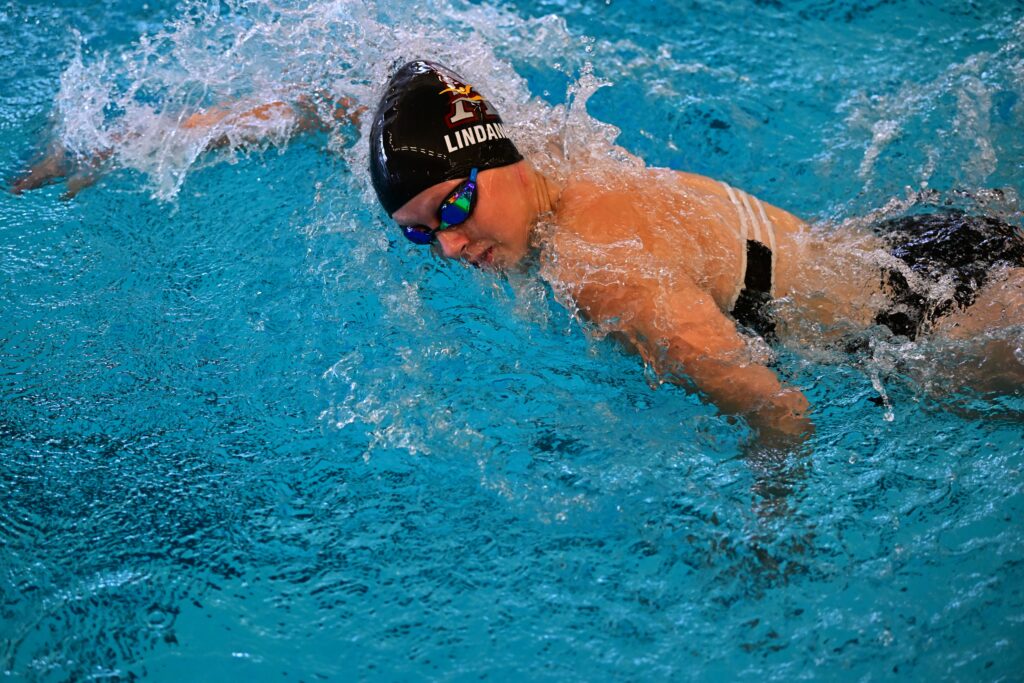 If the Ankeny girls' swimming team needed a wake-up call, the Hawkettes got one in the opening race of Thursday's non-conference dual meet against visiting Newton/Colfax-Mingo/Pella.
The Cardinals won the 200 medley relay in a time of 1:57.15, edging Ankeny by .29 seconds.
"Going down 10-4 was a little bit of a surprise, but I thought we rebounded well in the (next three swimming events)," said Ankeny coach Justin Crouch. "Diving really put the team race away in terms of being able to go 1-2-3 in that event."
The Hawkettes went on to post a 110-73 victory in their home opener at Trail Point Aquatics Center, winning nine of the 12 events. They evened their overall record at 1-1.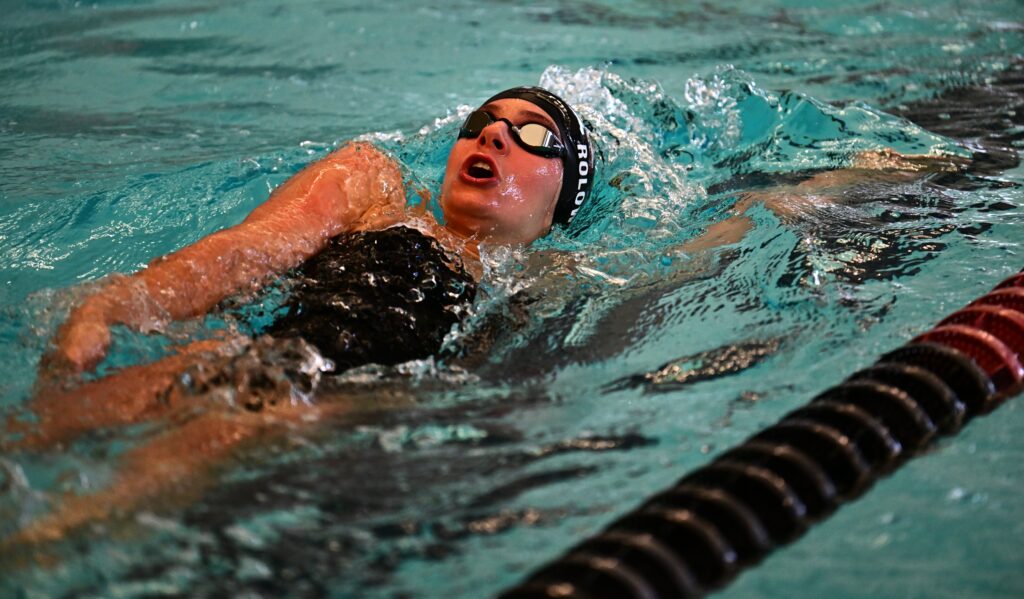 "It was a great way to rebound against a team that may have been short-handed but pushed us," said Crouch, whose squad opened the season on Tuesday with a 121-49 loss at defending state champion Waukee. "With two of our top swimmers out, I thought we were able to swim well with a number of girls stepping up. It was a total team effort."
Ankeny's Josie Parton had four wins on the night. She took the 50 freestyle in 25.54 seconds, then later led a 1-2-3 finish by the Hawkettes in the 100 freestyle with a clocking of 55.35.
Sydney Madetzke followed with another win in the 500 freestyle, posting a time of 5:42.69 as Ankeny again swept the top three places.
"The back-to-back (sweeps) in the 100 free and 500 free were a nice surprise," Crouch said. "It was great to see us build such a big lead but in the future, we need to work on finishing it off. I felt like once the girls got going, they were in control for the most part."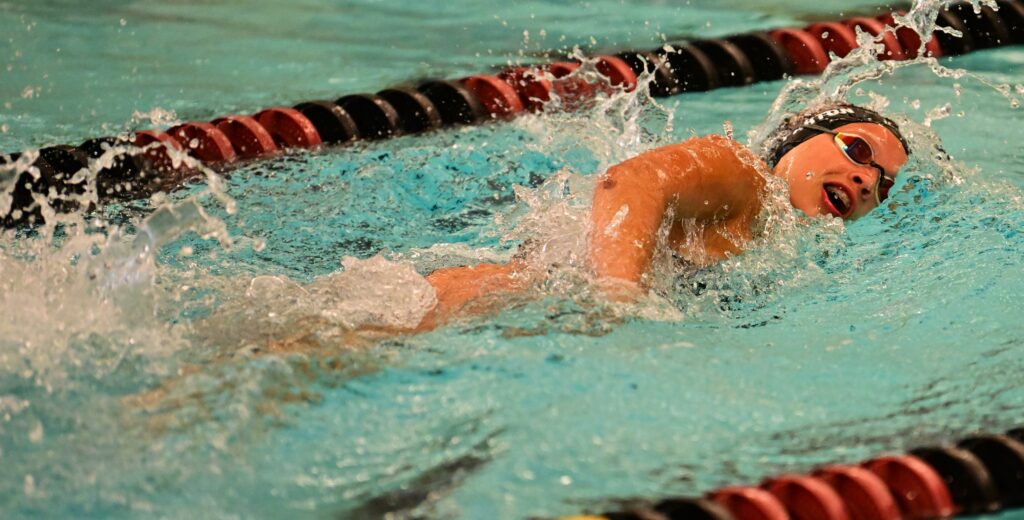 Gracie Lindaman won the 200 freestyle in 2:05.65, and Rachel Rolow captured the 200 individual medley in 2:14.57. Rolow also took second in the 100 freestyle in 55.65, while Lindaman was third in 57.14.
Leah Schafer won the 100 butterfly in a time of 1:04.05.
"I was really impressed with Caroline (Walker) being out and seeing Leah step up in the 100 fly," said Crouch, whose team was also without Anja Peck as she was running in a cross country meet at Cedar Rapids.
Ankeny won the 200 freestyle relay in 1:43.62. That team consisted of Parton, Lindaman, Madison Trosper and Rolow.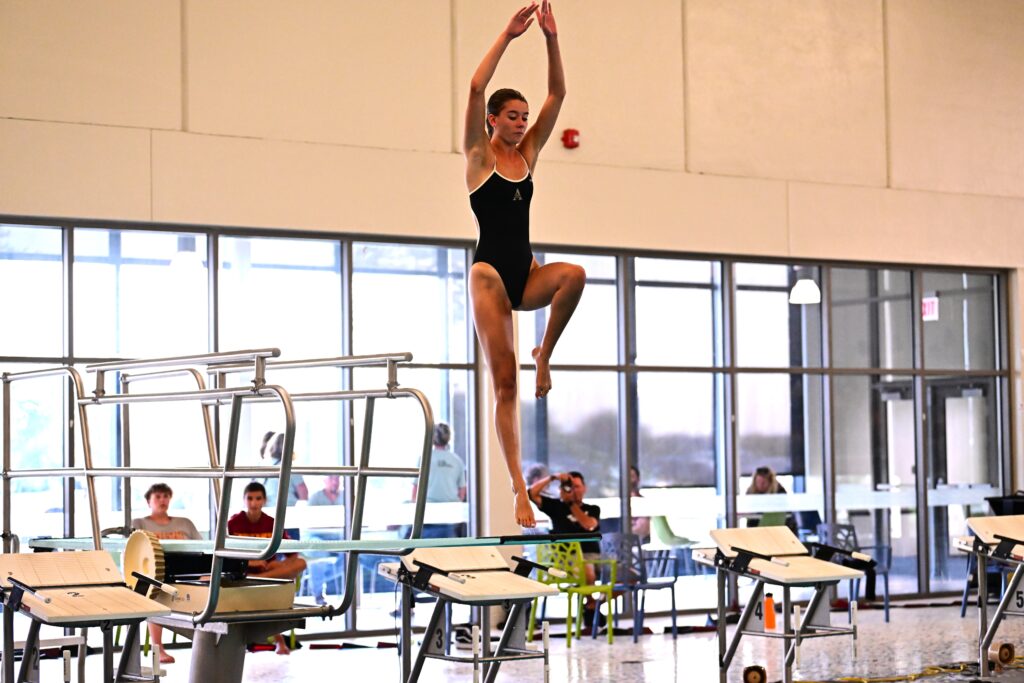 Parton, Lindaman and Rolow later combined with Charlotte Huebsch to win the 400 freestyle relay. The Hawkettes were clocked in 3:47.16.
Hannah Kolars won the diving event with 264.15 points. Teammates Lydia Boehlert and Presley Drew took second and third, respectively.
"We need to continue the momentum we have got going and build on it," Crouch said. "There's no rest for the weary as we have two more meets next week. I can't wait to see the continued development."
Ankeny will host a CIML Conference dual meet against Dowling Catholic on Tuesday at Trail Point Aquatics Center. The Hawkettes will then travel to Iowa City on Sept. 17 to compete in the Little Hawk Invitational at Mercer Park Aquatic Center.