Ankeny Centennial has been striving to play a complete football game on both sides of the line of scrimmage.
The Jaguars accomplished their goal on Friday.
Centennial unleashed a potent passing attack and continued to play solid defense as the Jaguars rolled to a 31-6 victory at Waukee for their first win of the season.
"It was a much-needed win," said Centennial co-head coach Ryan Pezzetti. "Our kids came out and our defense played really well for four quarters. Offensively, we got some stuff going through the air, and we had a nice balanced attack throughout the night. I was really pleased with the kids and how they responded, and now we're on to (play) Cedar Falls."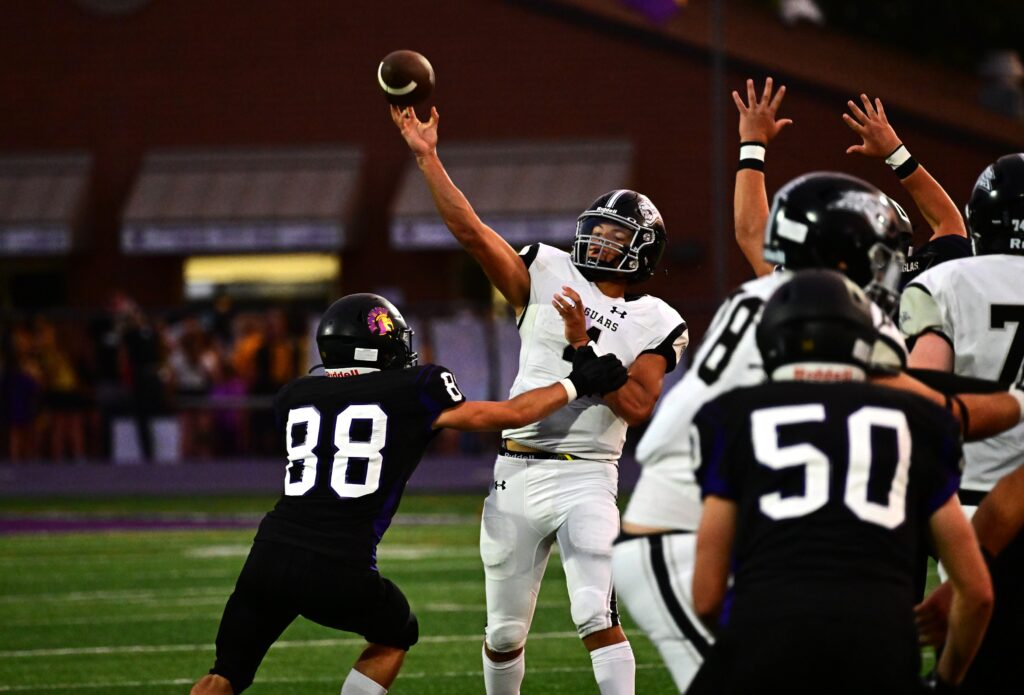 Quarterback Trenton Smith enjoyed his best game as a Jaguar, completing 21-of-24 passes for 240 yards. He threw a 9-yard touchdown pass to Easton Miller in the fourth quarter.
Tight end Chase Schutty had seven catches for 108 yards. Lawson Langford caught four passes for 26 yards.
Only two of Smith's passes fell incomplete. One attempt was intercepted by Waukee's Tate Garrington.
"He was real consistent," Pezzetti said of Smith. "At times we didn't protect him real well, but to win these big games you've got to have a balanced attack. You can't be one dimensional throwing or running. I thought we threw the ball really well at times."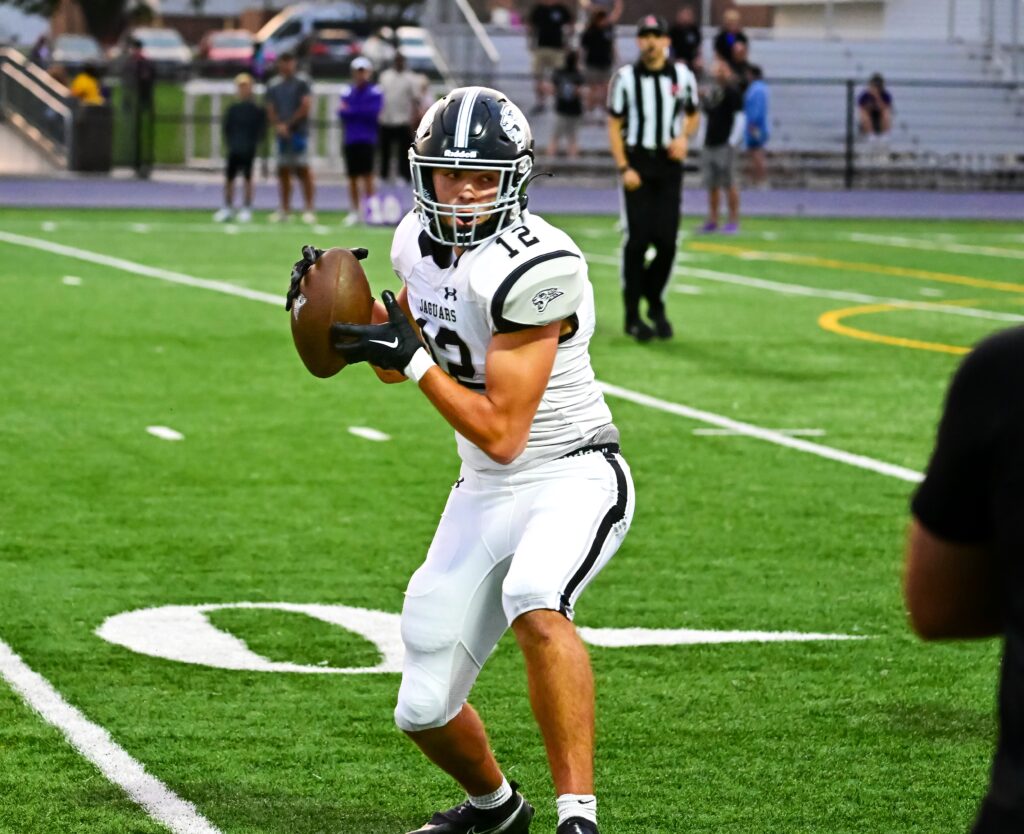 Centennial (1-2) also got a big game from junior running back Elijah Porter. He ran 10 times for 60 yards and also caught three passes out of the backfield for 47 more.
Porter ran for three scores in the first half as the Jaguars built a 21-3 lead.
"Anytime you can throw the ball, it opens up a whole new dimension," Pezzetti said. "Obviously, we like to run the ball as well. But you have to have balance."
Waukee (1-2) moved the ball well at times, but was unable to get into the end zone. The Warriors' only points came on a pair of field goals by Max Bartachek.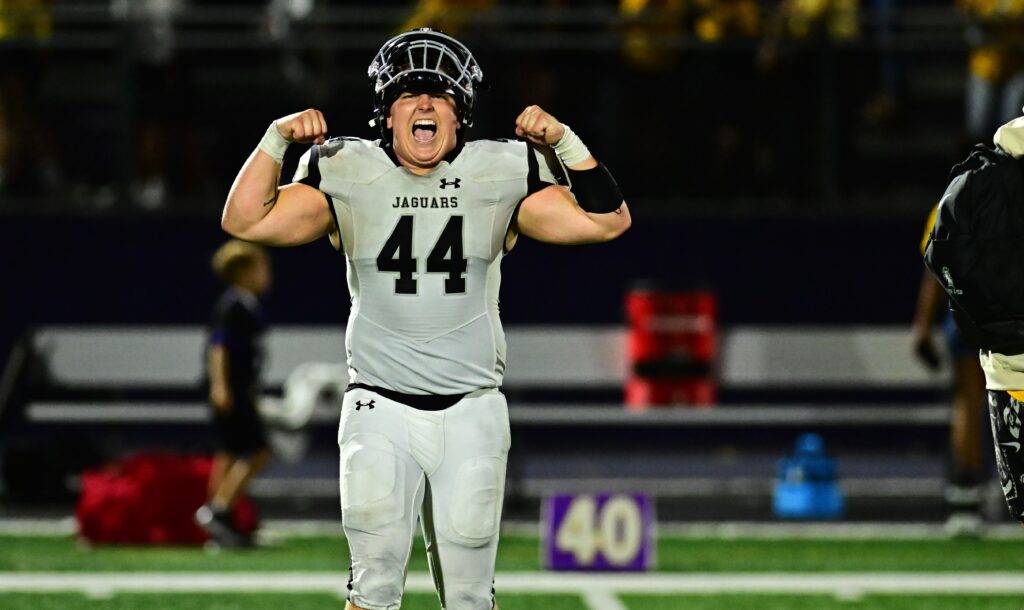 Zach English made 8.5 tackles to lead Centennial's defensive effort. Lucas Bruhl added 7.5 stops, and Brody Targgart had a sack.
Waukee freshman quarterback Beckett Bakker completed 11-of-16 passes for 68 yards. Nile Eddy added 83 yards rushing on 15 carries.
"At the end of the first half they put a little drive together, but our defense played really well," Pezzetti said. "We've known since day one that it would be our strong suit. We're just hoping our offense can close the gap."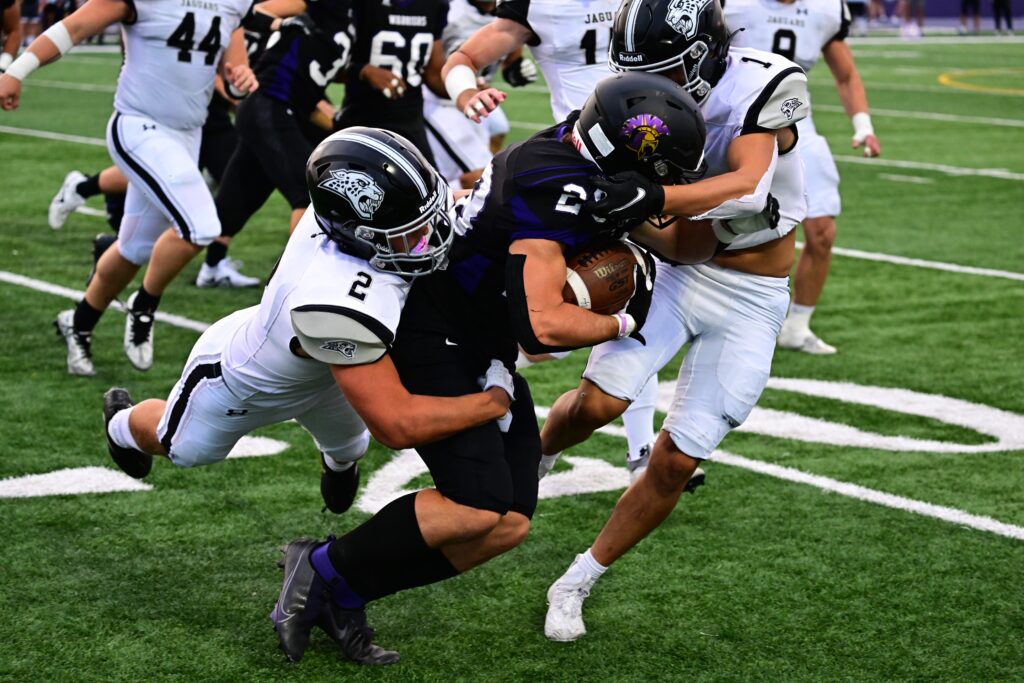 Cael Wiener kicked a 27-yard field goal for the Jaguars in the fourth quarter. He also made all four of his PAT attempts.
Malachi Curvey, a sophomore linebacker who previously played at Centennial, had two tackles for Waukee–including a sack.
The Jaguars will host Cedar Falls (2-1) on Friday. The Tigers posted back-to-back shutouts before dropping a 24-7 decision to Cedar Rapids Prairie on Friday at the UNI-Dome.
"They're a really nice team, and we're going to have to play better to compete in this one," Pezzetti said.