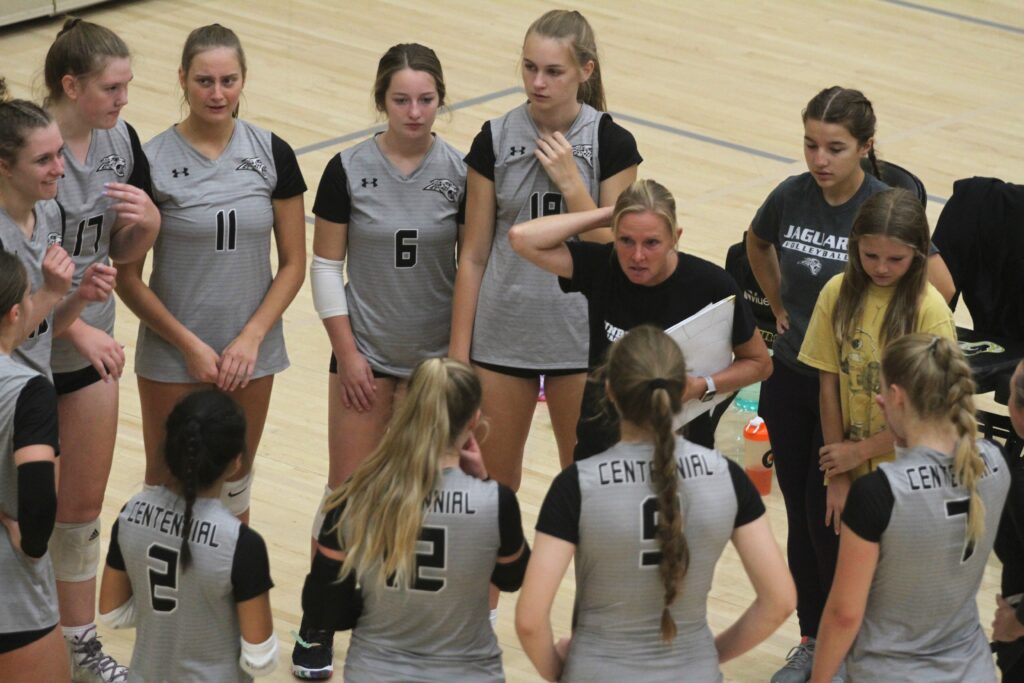 Saturday was a day of milestones for the Ankeny Centennial volleyball team.
Coach Jessica Rinehart earned her 300th career victory at the school, while senior setter Reagan Angus dished out her 500th career assist as the sixth-ranked Jaguars went 4-1 on the day in the Metro Classic at Southeast Polk.
"It was an awesome day!" said Angus. "It was great to be able to celebrate two big milestones in one tournament!"
Centennial swept all three of its matches during pool play, then rolled to a 25-7, 25-14 victory over Pella in the tournament's Gold quarterfinals. The triumph raised Rinehart's career record to 300-70, a winning rate of 81 percent.
Anna Sash had seven kills against Pella (6-6). Angus recorded 10 assists.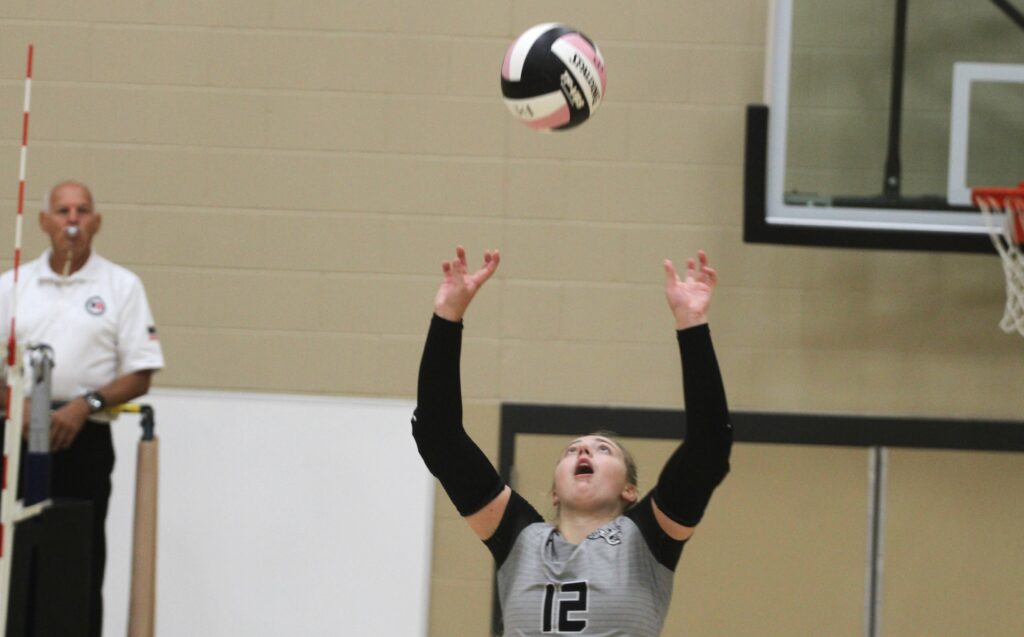 Sash and Jaeden Pratt each made three blocks. Pratt also had four aces, while Delainey Winkel contributed four digs.
The Dutch had more hitting errors (13) than kills (12), resulting in a minus-.021 hitting percentage.
The Jaguars then dropped a 25-20, 25-17 decision to No. 7 Waukee Northwest in the semifinals. Northwest (14-5) got 10 kills from Katrina Pelds and nine more from Chloe Jones as the Wolves outhit Centennial by a .284 to .103 margin.
Delaney Miller led the Jaguars (14-5) with 10 kills. She hit .250 for the match.
Sash added four kills. Angus had 16 assists.
Taylor Bechen racked up seven digs, and Winkel chipped in six. Mya Lei-Butters had the team's only ace.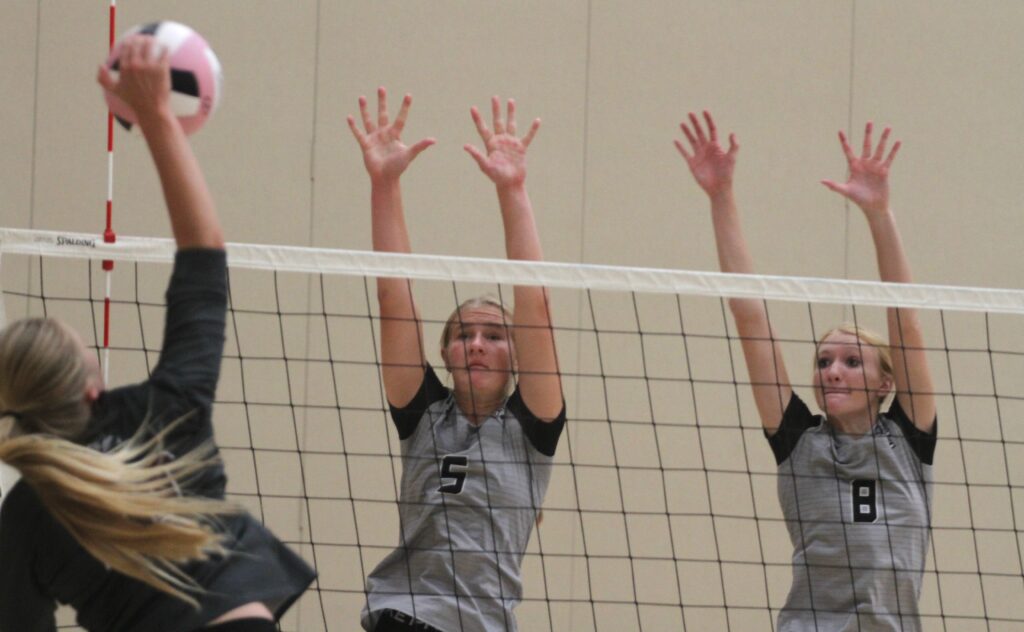 Centennial opened play in Pool C with a 21-18, 21-16 victory over Oskaloosa (7-7). Miller had seven kills and four digs, while Winkel served five aces.
The Jaguars followed with a 21-1, 21-4 win over Des Moines East (1-8). Pratt led the way with five kills and two digs, while Winkel had four more aces.
Centennial then posted a 21-12, 21-16 victory over North Polk (14-4). The Comets are the No. 13 team in Class 4A.
Miller had eight kills, five digs and two aces for the Jaguars, and Sash added seven kills. Angus contributed 17 assists.
Lei-Butters also had five digs. Winkel added a pair of aces.
Centennial will play a CIML Conference match at No. 9 Valley (5-12) on Tuesday. The Jaguars won an earlier meeting at the Centennial Invitational on Aug. 27.