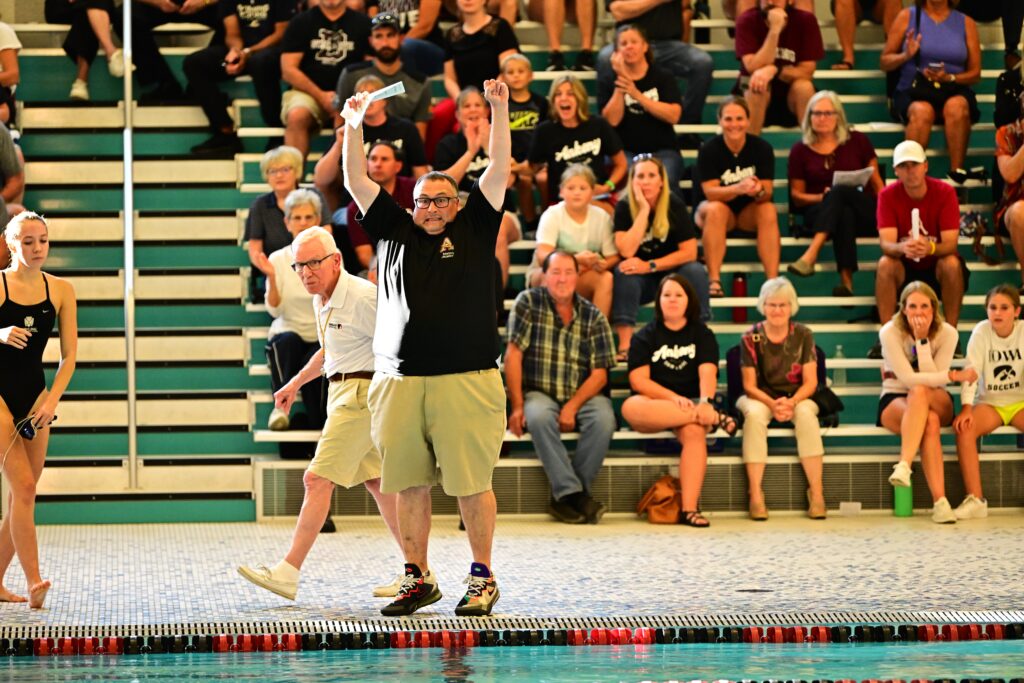 The Ankeny girls' swimming team won four events on Tuesday, but it wasn't enough as visiting Dowling Catholic posted a 118-68 victory in a CIML Conference dual meet at Trail Point Aquatics Center.
The second-ranked Maroons won all three of the relay events. They also took five of the nine individual events, including a sweep of the top three places in the 100 butterfly.
"Tonight was a solid night for our team," said Ankeny coach Justin Crouch, whose squad dropped to 0-2 in the league and 1-2 overall. "Dowling's depth proved to be too much in the team race, but there were a lot of encouraging efforts by our team. With three meets in a week to start our competition season, there wasn't a lot of down time to recover between meets and definitely not a lot of time to work on skills and training."
Josie Parton provided two of Ankeny's victories. She won the 200 freestyle in a time of 2:00.18, then later captured the 100 freestyle in 55.96 seconds.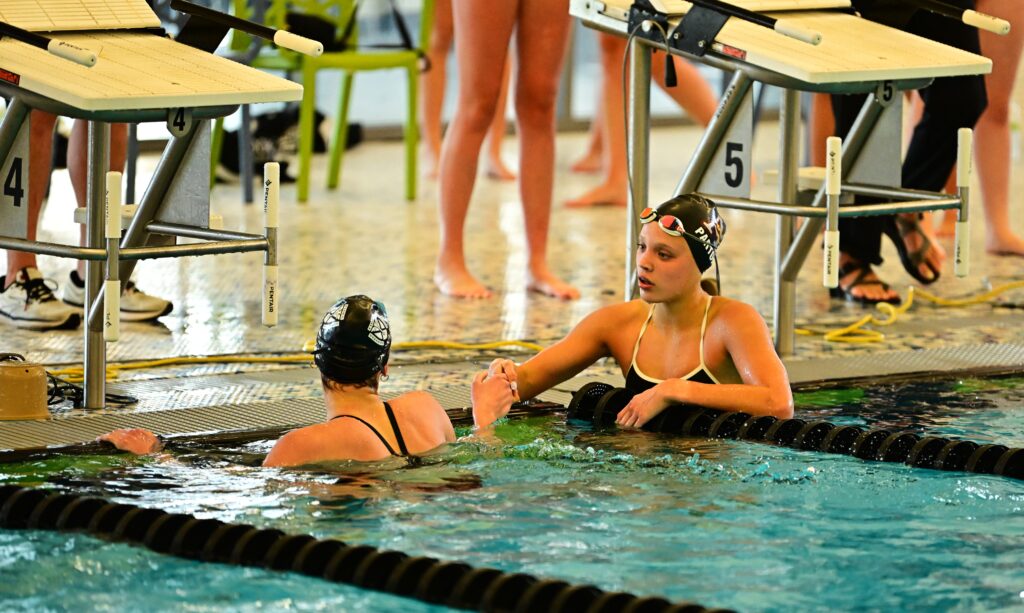 Rachel Rolow and Anja Peck later earned back-to-back wins for the Hawkettes. Rolow won the 100 backstroke in 1:00.89, then Peck followed by winning the 100 breaststroke in 1:08.86.
Peck earlier took second in the 200 individual medley. She posted a time of 2:11.73.
Ankeny's Gracie Lindaman placed third in the 50 freestyle in 25.93. Teammate Sydney Madetzke was third in the 500 freestyle in 5:41.34.
"A spot where I noticed we can get better is turns and the walls," Crouch said. "We were consistently beaten off of most of the walls. I feel like we made a concerted effort at getting off the blocks and getting to the wall first, but once we got off the turn we would come out behind. A lot of leads vanished when pushing off in streamlines."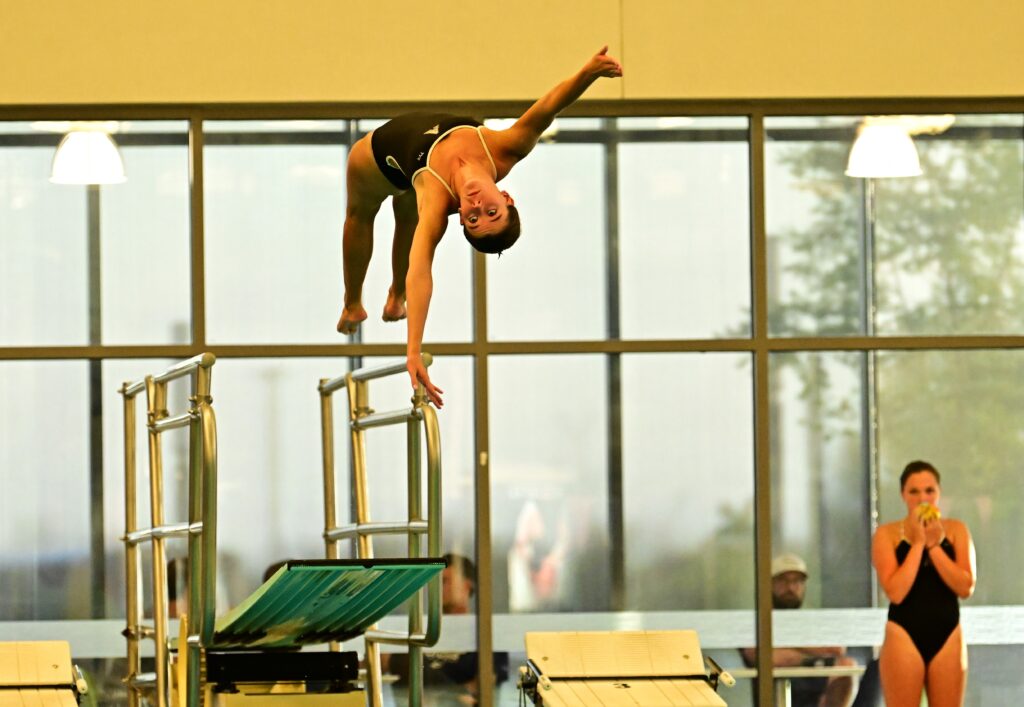 The Hawkettes also got a third-place finish from Hannah Kolars in the diving event. She scored 259.95 points.
Ankeny opened the meet with a runner-up finish in the 200 medley relay. The foursome of Rolow, Peck, Caroline Walker and Lindaman was clocked in 1:53.87.
Lindaman and Walker also swam on the second-place 200 freestyle relay. They teamed up with Parton and Madison Trosper to post a time of 1:43.42.
The Hawkettes ended the meet by placing second in the 400 freestyle relay in 3:44.57. That team consisted of Parton, Charlotte Huebsch, Peck and Rolow.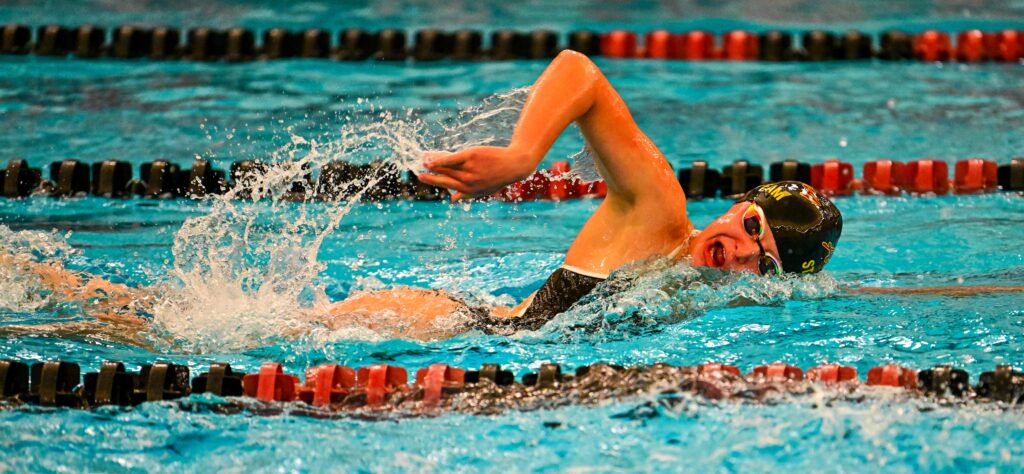 "I think we need to continue to work at being stronger off the walls, but I was encouraged by our starts and relay exchanges," Crouch said. "From my perspective we have made very good gains in this area. The next area of focus will be the turn and breaking out. I think focused swimming and strength training will aid our growth in this area. It is going to take a concerted effort, though. A lot of girls complained of soreness this week, and I would be a little worried if they felt great at this point of the season. The hard work they put in now will pay dividends in the coming weeks."
Ankeny will travel to Iowa City on Saturday to compete in the Little Hawk Invitational at the Mercer Park Aquatic Center. The Hawkettes placed third at last year's meet behind Waukee and Iowa City West.
"There will be some excellent competition there, and it will showcase some of the best teams in the state," Crouch said. "I am looking at this meet as an opportunity to not only race some schools we don't normally see but to show that Ankeny continues to develop good swimming talent that will go to race anyone, anytime, anywhere. I am excited to see how it plays out."