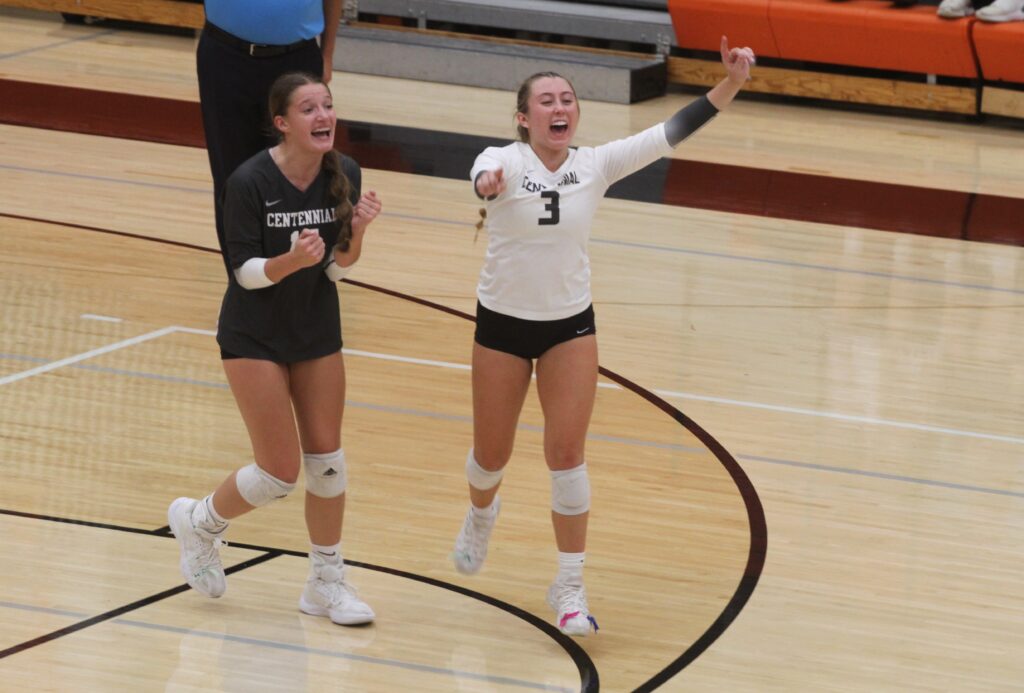 It didn't take long for Taylor Bechen to follow in the footsteps of her Ankeny Centennial volleyball teammate.
Bechen has verbally committed to play for Dubuque. She made her decision just a few days after Delainey Winkel committed to the Spartans.
"Of course it's a pro (that Winkel is going there, too)," Bechen said on Tuesday after the Jaguars' victory at Valley. "It's not the whole reason, but it's a really big part of it. I'm excited to play with her."
Bechen, a senior libero, has helped sixth-ranked Centennial to a 15-5 record. She had 21 digs as the Jaguars won Tuesday's match in four sets.
Bechen leads the team with 119 digs on the season. She has also recorded 34 assists and seven aces.
"It's super exciting," Bechen said of her commitment. "It's nice to know where I'm going and be done with that."
Bechen said she looked at a lot of schools before making her decision.
"I did look around, especially at the start," she said. "But UD has been consistent through the whole thing. They were the first school that I visited. It was just perfect."