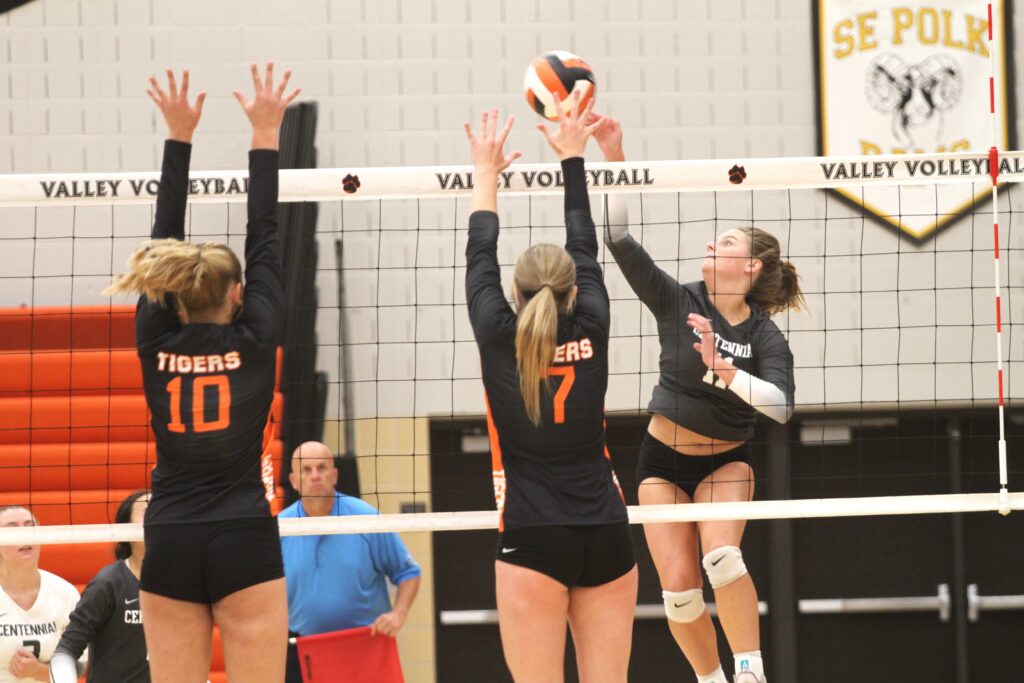 Delainey Winkel and her teammates on the Ankeny Centennial volleyball squad enjoyed some chocolate cupcakes on Tuesday night.
The sixth-ranked Jaguars celebrated Winkel's birthday and a come-from-behind victory after Centennial rallied for a 22-25, 25-19, 25-14, 25-19 win at No. 9 Valley in a CIML Conference match.
"I think we just settled in and started playing our game," said Centennial sophomore Delaney Miller. "We knew that if we came out and just played our game that we'd take the 'W'."
The Jaguars improved to 2-1 in the league and 15-5 overall. Valley's records dropped to 0-4 and 7-13.
Centennial had 12 aces in the win, including five by Winkel, who now has a team-high 32 on the season.
"We served really, really well," said Centennial coach Jessica Rinehart. "Several of our servers got on runs of three or more (points), and that's always our goal. I thought we did a great job of picking apart their serve receive, which is what we're going to need to do to beat good teams."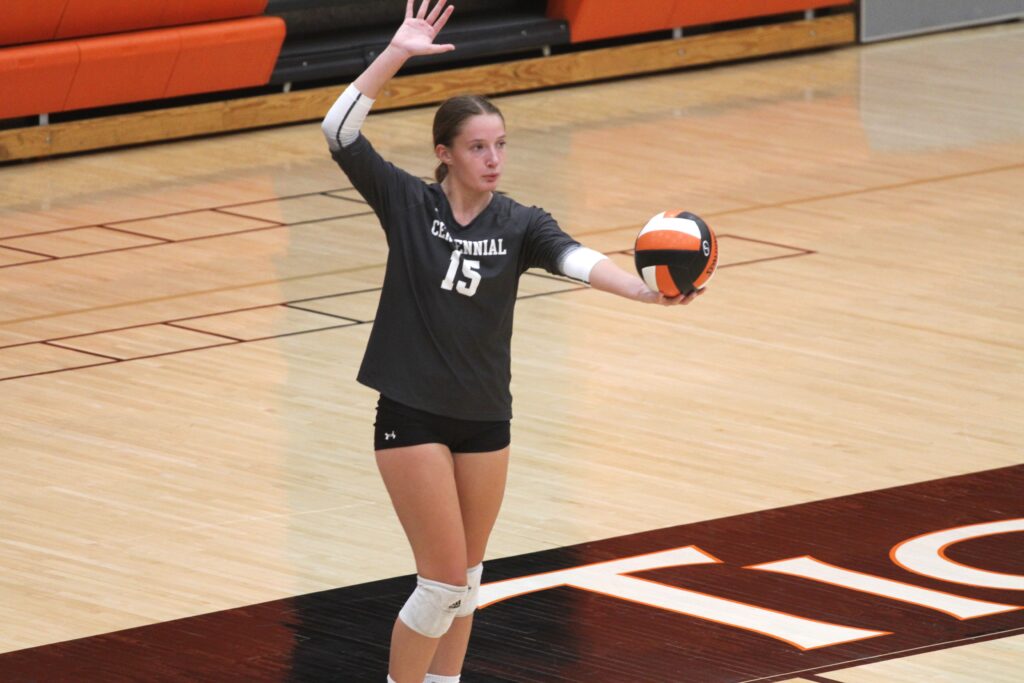 The Jaguars had won an earlier meeting against Valley. They defeated the Tigers in two close sets, 21-17, 28-26, at the Centennial Invitational on Aug. 27.
"We went into this knowing that Valley was a good team, and they were going to be scrappy," Miller said. "We knew we'd have to play our best game. Even though we took the 'W' the first time, we knew this was going to be a fight for us."
There was no doubt about that after the Tigers won the opening set.
"We just made a lot of errors," Rinehart said. "We just knew we had to clean up our side and play our game. Sometimes, when you travel to a road game in a different gym–I don't know what it was–but we just made a few too many errors that first game."
Centennial took control in the second set and eventually tied the match on a kill by Jaeden Pratt to close out the set.
"I think we just started playing better," said Centennial libero Taylor Bechen, who finished with 21 digs. "We don't really freak out when we lose. We just knew that we had to keep playing like we usually do. Just stay calm, cool and collected."
The third set was tied at 13-13 before the Jaguars won 12 of the next 13 points to take the set, closing it out on back-to-back aces by Miller.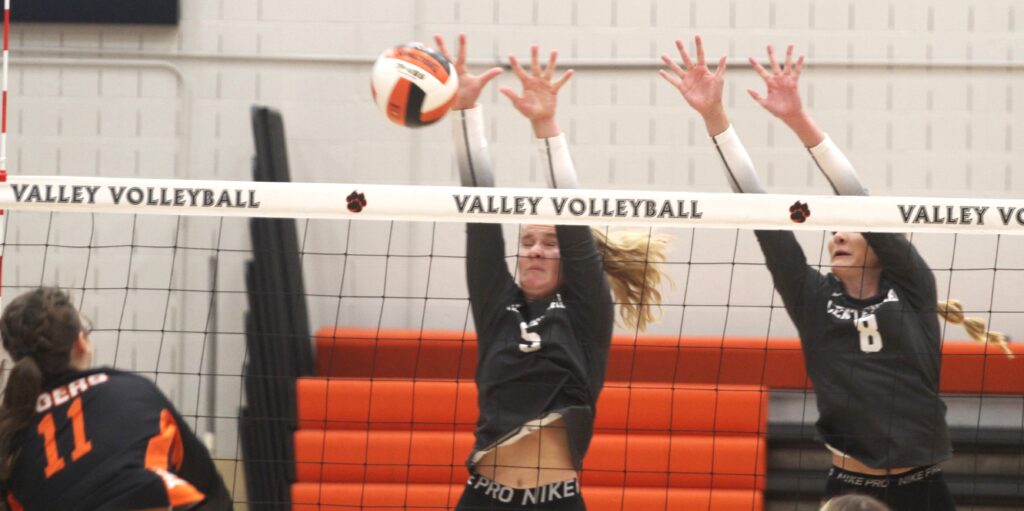 "We always know if our serving is tough that it makes everything easier on our side," Miller said. "We just went back to the line and were attacking on our serves. We just had the mentality that we were going to get an ace every time, and that made it easier for us and got them out of rotation."
Valley briefly rallied in the fourth set, but Centennial regained control and went on to close out the match. Reagan Angus dished out 36 assists for the Jaguars, who also got 12 kills apiece from Miller and Jada Schmidt.
Pratt and Winkel each had nine kills. Winkel also had 10 digs, while Pratt and Schmidt each made four blocks.
Centennial completed 91-of-97 serves (93.8 percent), led by Bechen's 14-for-14 effort. Angus and Pratt were also perfect from behind the line (12-of-12).
Miller and Mya Lei-Butters each added three aces in the win.
The Jaguars won't play again until Sept. 22, when they travel to Waukee for a conference match against the No. 10 Warriors (5-12). The two teams have not met this season.