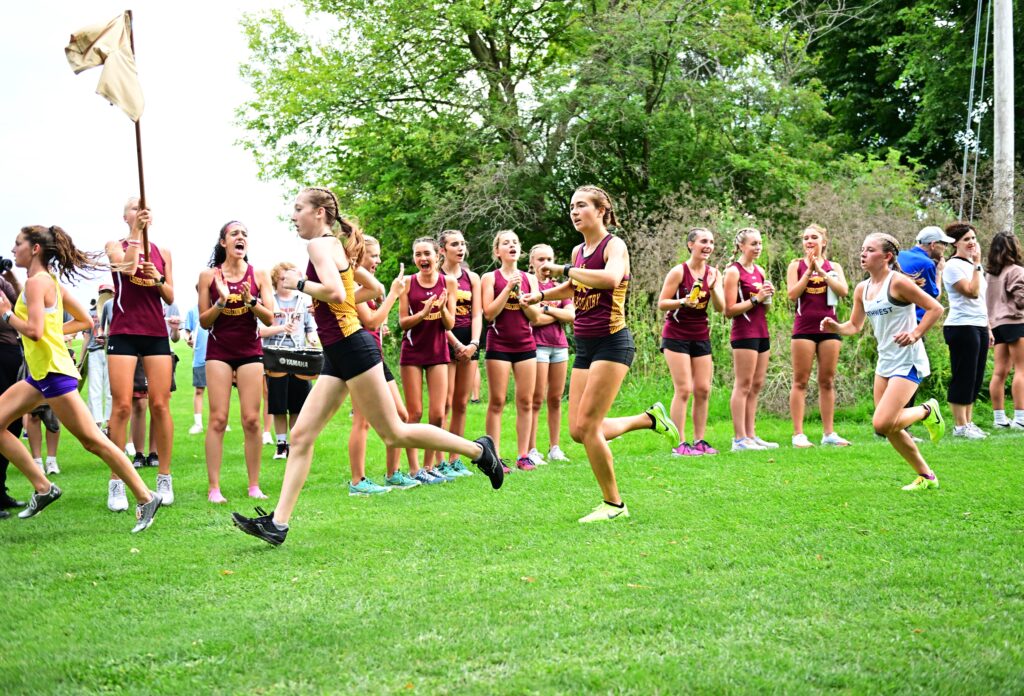 The Ankeny cross country teams used different strategies on Thursday in the Rich Engel Classic at Birdsall Park in Cedar Falls.
The 12th-ranked Hawkettes entered their usual varsity lineup and placed fourth in the 18-team field. They finished with 99 points.
"We ran well," said Ankeny girls' coach Eric Klingensmith. "Our ladies are figuring out a strategy that works best for them in each race. We prepared for the hills and heat and ran extremely well at the course."
The second-ranked Hawks, meanwhile, used a junior varsity lineup while their varsity runners prepared for Saturday's Heartland Classic at Central College in Pella. They took eighth in a 21-team field with 252 points.
No. 5 Cedar Falls won the boys' crown with 54 points. No. 11 Cedar Rapids Kennedy was the runner-up with 77 points.
No. 1 Dubuque Hempstead won the girls' crown for the second straight year. The Mustangs scored 59 points, edging No. 6 Dubuque Senior by six points.
No. 8 Ames finished with 95 points, edging the Hawkettes by four points for third place.
Claire Helmers of Ames easily won the 5k race. She posted a time of 19:02, finishing 26 seconds ahead of teammate Marley Turk.
Drew Beason led Ankeny with a fifth-place finish. She was clocked in 19:51.
Paige Beason placed 19th for the Hawkettes in 20:57. Reagan Prendergast took 22nd in 21:01, Brylee Moyer was 25th in 21:06, Gwen Briggs placed 28th in 21:19, Lauren Jackson was 31st in 21:24, and Alex Gloviak finished 39th in 21:34.
"While our nest spread out a little in position, our 2-7 runners were only separated by 38 seconds, which is amazing," Klingensmith said. "Paige had a stellar race with her 19th-place finish, and so did our freshman Reagan–who was 22nd and became our No. 3 runner. Each member of our team pushed hard throughout the race to help us earn that fourth-place finish, gearing us up for our next big meet at Rim Rock (on Sept. 24) and ultimately showing who our top seven may be for districts.
"Having a group of ladies who are so close to one another and have such a competitive edge helps us to become better each meet, leading us on to state," he added.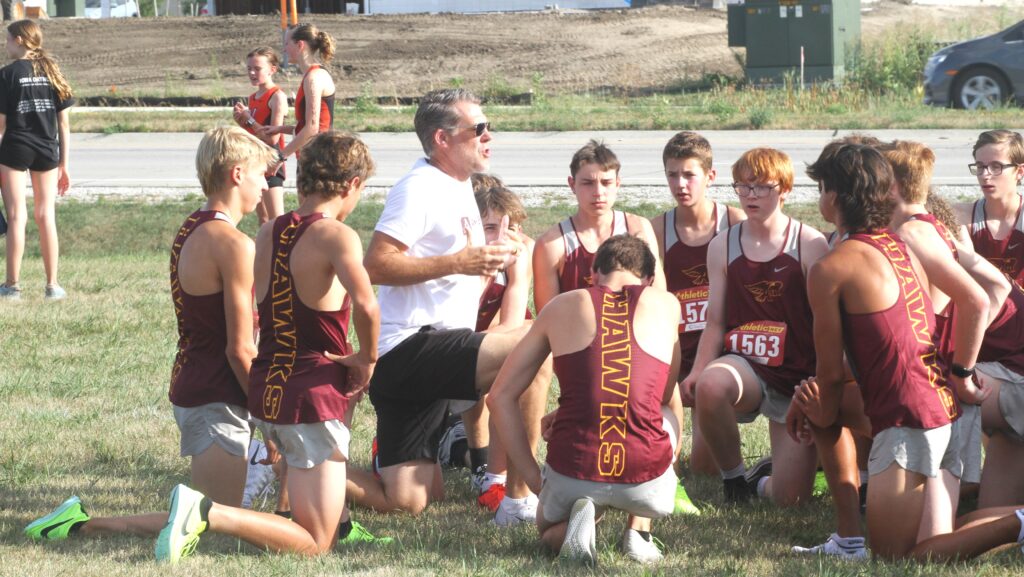 Kennedy's Miles Wilson raced to the boys' victory in a time of 15:52. Isaiah Hammerand of Western Dubuque took second in 16:12.
Keenan Tirop was the Hawks' top finisher. He placed 36th in 17:59.
Levi Stember took 42nd in 18:03. Nick Robie placed 59th in 18:29, Owen Fast was 60th in 18:29, Justice Rathje placed 63rd in 18:33, Zach Riley was 64th in 18:33, and Owen Evans finished 69th in 18:38.
Both Ankeny teams will compete in the Newton Invitational on Tuesday at Maytag Park.