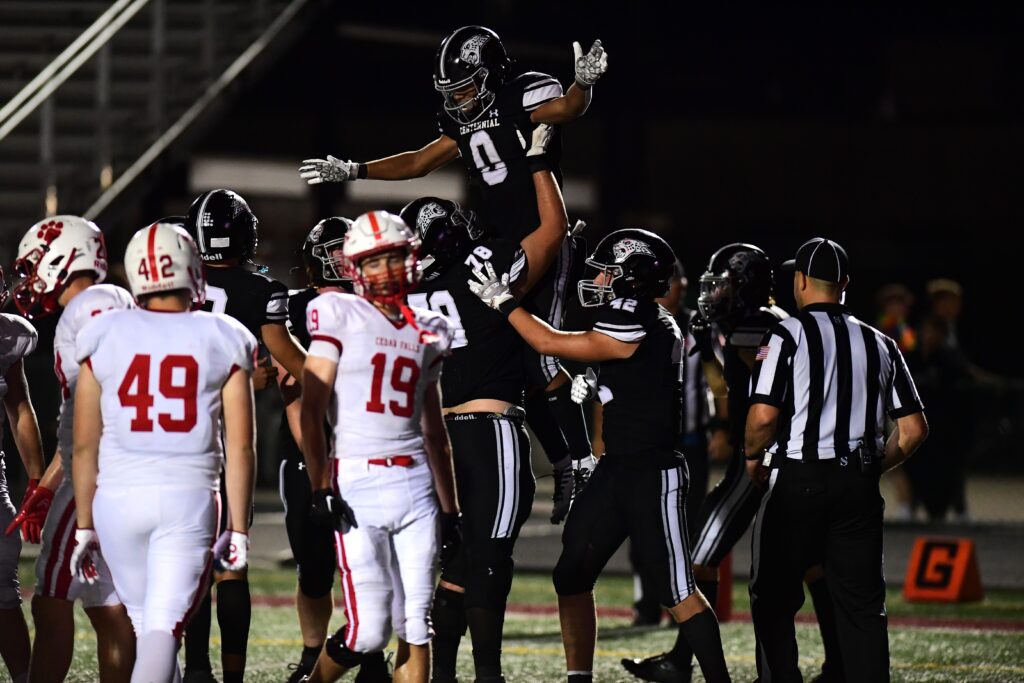 The Ankeny Centennial football team turned the tables on visiting Cedar Falls.
After dropping a 28-14 decision at Cedar Falls last year, the Jaguars dominated Friday's rematch at Ankeny Stadium and defeated the Tigers by the same score, leaving both teams with a 2-2 record.
"A year ago when we played them in the (UNI)-Dome, they physically handed it to us," said Centennial co-head coach Ryan Pezzetti. "We knew they would come in here after a tough loss to (Cedar Rapids) Prairie and we'd get the best that they had to give with (defensive end Drew) Campbell and their defense is just outstanding, but our defense stepped up and played really well."
Centennial took control of the game after a scoreless first quarter. The Jaguars outscored Cedar Falls in the second period, 21-0, to build a commanding lead.
"We really got things going," Pezzetti said. "I think we had 12 first downs (in the quarter), and we had a little 2-minute drive at the end of the half to score again. It was a great quarter."
Elijah Porter rushed for 164 yards and three touchdowns on 21 carries to lead the Jaguars' offense. He also caught four passes for 44 yards.
Easton Miller had eight carries for 58 yards. He scored Centennial's first touchdown on a 1-yard run.
Quarterback Trenton Smith completed 14-of-20 passes for 149 yards and one interception. He's now 35-of-44 for 389 yards over the last two games, helping the Jaguars to a pair of victories.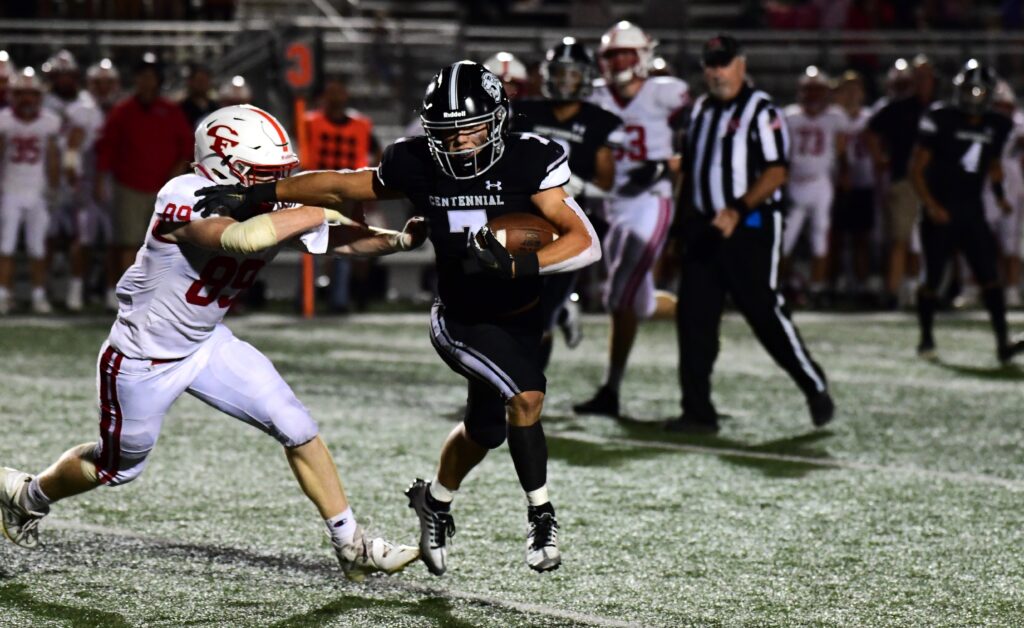 Nick Severson caught three passes for 53 yards. Max Snyder had three catches for 27 yards.
"We played really well," Pezzetti said. "We knew this would be a challenge, and it was. Our kids stepped up, and we were fortunate to come out on top. We had a balanced attack on offense, and our defense played lights out."
Connor Welsch made six tackles to lead Centennial. Josh Binstock, Zach English and Colton Kitt each added 4.5 stops.
Joe Talmadge had an interception for the Jaguars, who held a 28-7 lead before Cedar Falls added a late touchdown.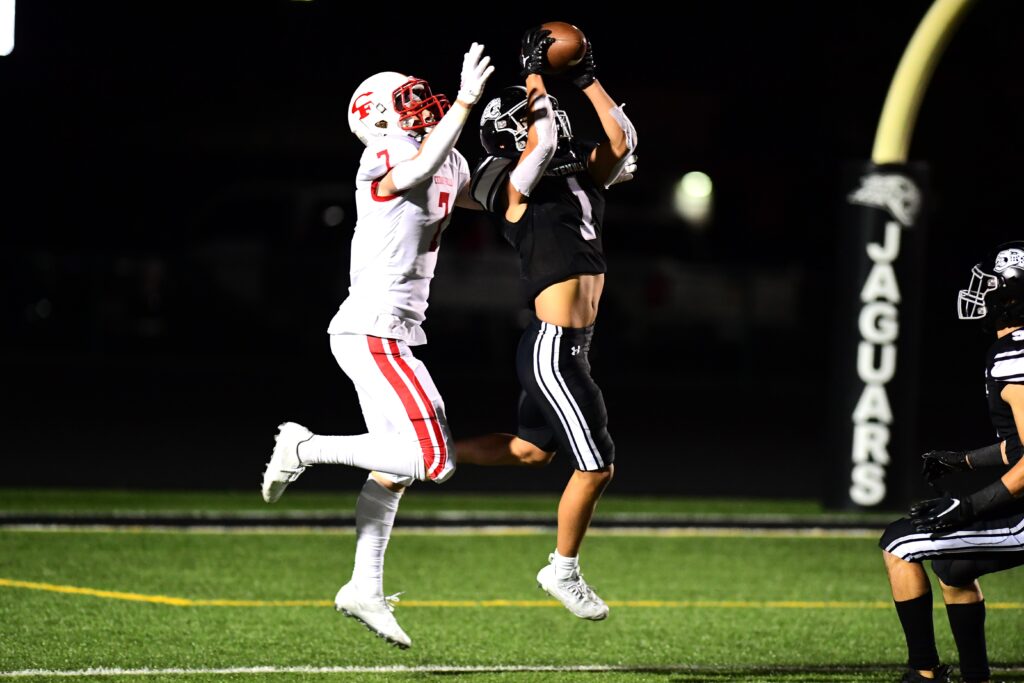 "We were in a prevent-type defense, and they hit some plays on us," Pezzetti said. "We didn't execute as well in the second half as we would have liked. We came out a little flat, but I thought we finished pretty strong."
Centennial has rebounded from back-to-back losses to open the season. With a strong strength of schedule, the Jaguars are firmly back in the playoff hunt.
"We've played four great teams," Pezzetti said. "We're not satisfied being 2-2, but we lost to Indianola by six points and Ankeny by seven. Hopefully, the RPI (will be on our) side at the end."
The Jaguars will host Sioux City East (4-0) on Friday.