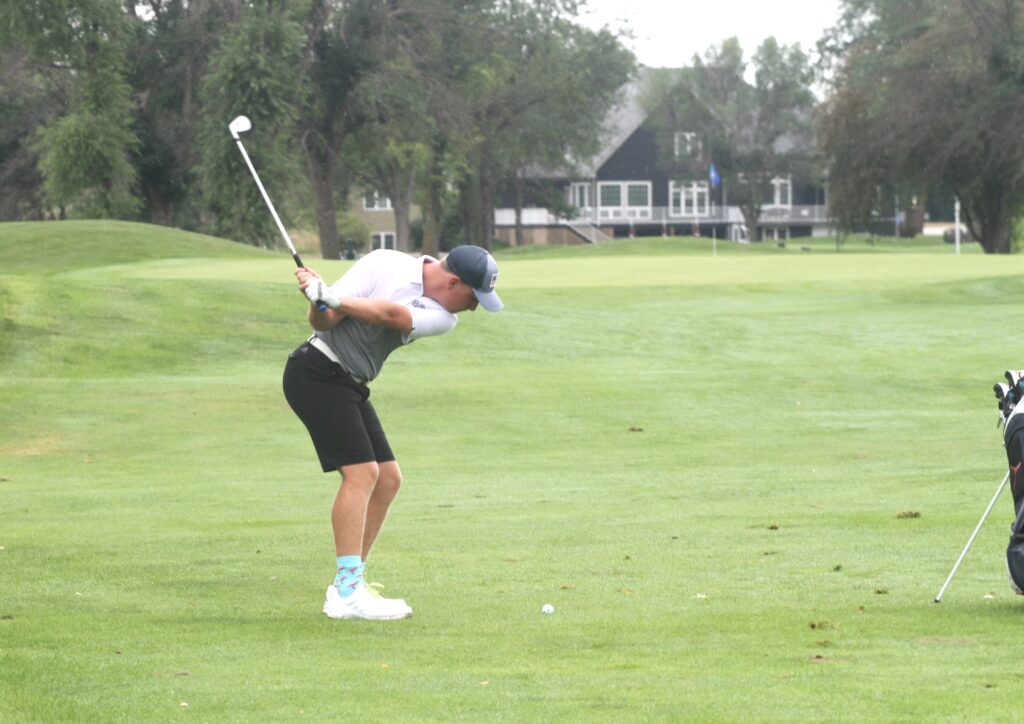 The Ankeny Centennial boys' golf team is almost back to full strength.
Injured varsity regulars Lawson Hachmeister and Zach Hoffman returned to the lineup on Friday and helped the 11th-ranked Jaguars to a fourth-place finish among 12 teams in the Joe August Invitational at Elmwood Country Club in Marshalltown.
"Our first goal of the day was to have everyone finish the round," said Centennial coach Rick Fee. "And they did."
No. 6 Indianola shot a 296 to win the team title. No. 9 Southeast Polk, the defending champion, placed second with a 301.
Norwalk took third with a 304. Centennial was next with a 309.
Hachmeister, who had been out since Sept. 1 and missed the last four meets, carded a 74 to place sixth for the Jaguars. Hoffman, who missed the team's two meets earlier this week, shot an 80.
Gable Strother took seventh for the Jaguars with a 75. Cal Johnson and Danny Paulson each had an 80, and Tate Logan added an 81.
Centennial is still playing without Ben Meier, who hasn't competed since the Waukee Northwest Invitational on Sept. 1.
"It was great to have Lawson and Zach back!" Fee said. "It was a little rough overall as a team, but Lawson and Gable played well for us. We are still waiting on everyone to get 100 percent, and we should have Ben back late next week."
Landen Van Erem of Southeast Polk shot a 68 to earn medalist honors. Jackson Overton of Indianola was the runner-up with a 69.
Centennial will play in the Southeast Polk Invitational on Wednesday at Copper Creek.