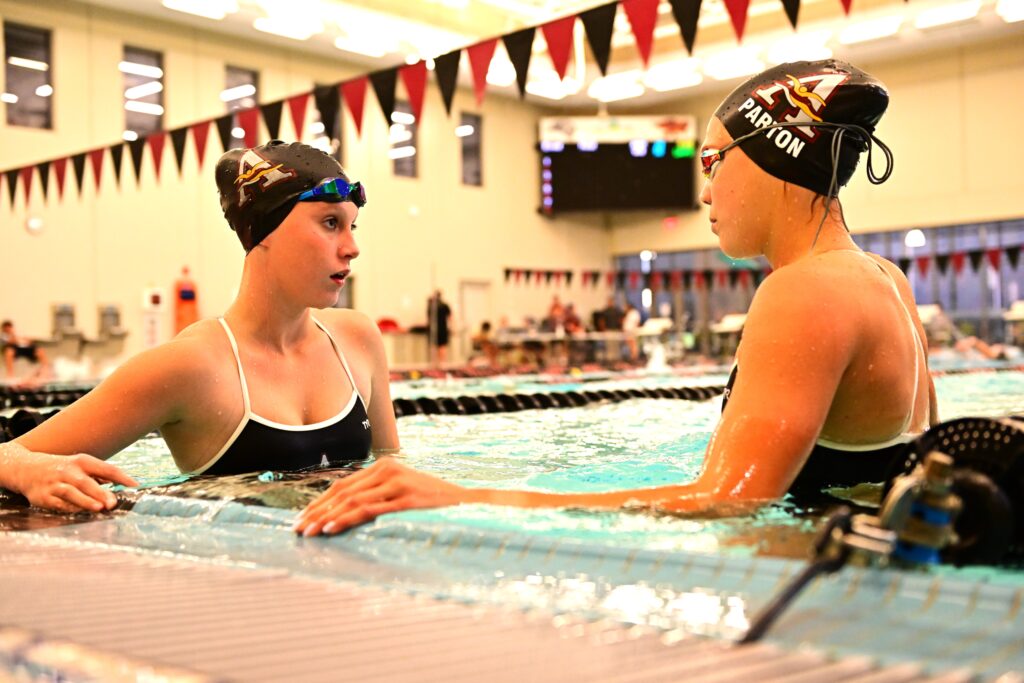 For the second straight year, the Ankeny girls' swimming team placed third in the Little Hawk Invitational on Saturday at the Mercer Park Aquatic Center in Iowa City.
Top-ranked Waukee racked up 473 points to defend its team title. No. 3 Iowa City West was second in the eight-team field with 379 points, followed by No. 5 Ankeny with 290 and No. 8 Valley with 256.
The same four teams finished in that order a year ago.
"This week was a high volume week for our team," said Ankeny coach Justin Crouch. "The girls seemed a bit tired after the meet on Tuesday (against Dowling Catholic) and a really great week of practice. Friday we did work on fine-tuning some things so I thought we might bounce back a little bit, but the girls were still saying their arms and legs were a bit heavy. This is the time of year where you will feel a bit heavy and lethargic so it isn't something I am particularly worried about."
Anja Peck provided Ankeny's highest finishes on the day. She placed second in the 200 individual medley with a time of 2:13.75, then later took third in the 100 breaststroke in 1:09.50.
"I wish my times were faster, especially in the breaststroke," Peck said. "But I was definitely happy with my places."
Peck also helped the Hawkettes to a runner-up finish in the 200 medley relay. She teamed up with Rachel Rolow, Caroline Walker and Gracie Lindaman to post a time of 1:54.97.
Rolow placed third in the 100 backstroke in 1:01.06. She earlier finished seventh in the 200 IM in 2:16.93.
Lindaman took fourth in the 50 freestyle in 25.95 seconds. Walker placed 10th in the 100 butterfly in 1:03.99.
Josie Parton was sixth in a pair of events, the 200 freestyle (2:03.38) and the 100 freestyle (57.25). She also swam the leadoff leg on Ankeny's fifth-place 200 freestyle and fourth-place 400 freestyle relays.
Charlotte Huebsch placed ninth in the 100 freestyle in 57.99 and finished seventh in the backstroke in 1:06.33. Sydney Madetzke took eighth in the 500 freestyle in 5:41.00.
"I was impressed with how the distance girls were able to drop a little time in the 500," Crouch said. "I feel we are starting to see some better results in that event, which is encouraging. A lot of the girls were able to swim comparable times despite being tired–which is encouraging because if you can swim well tired, you will be able to swim well when you are rested."
Hannah Kolars added a third-place finish in the diving event. She finished with 356.80 points.
"As the season continues, it may prove to be a challenge to keep the girls relaxed," Crouch said. "We have a lot of contributors that are on the varsity team that were first-timers at this meet. The nerves showed a little bit in spots, and it will continue to be an issue if we cannot relax. Overall, third place in the team race was encouraging considering the nerves and the amount of people swimming in the meet for the first time."
The Hawkettes will travel to Valley on Thursday for a CIML Conference dual meet against the Tigers.