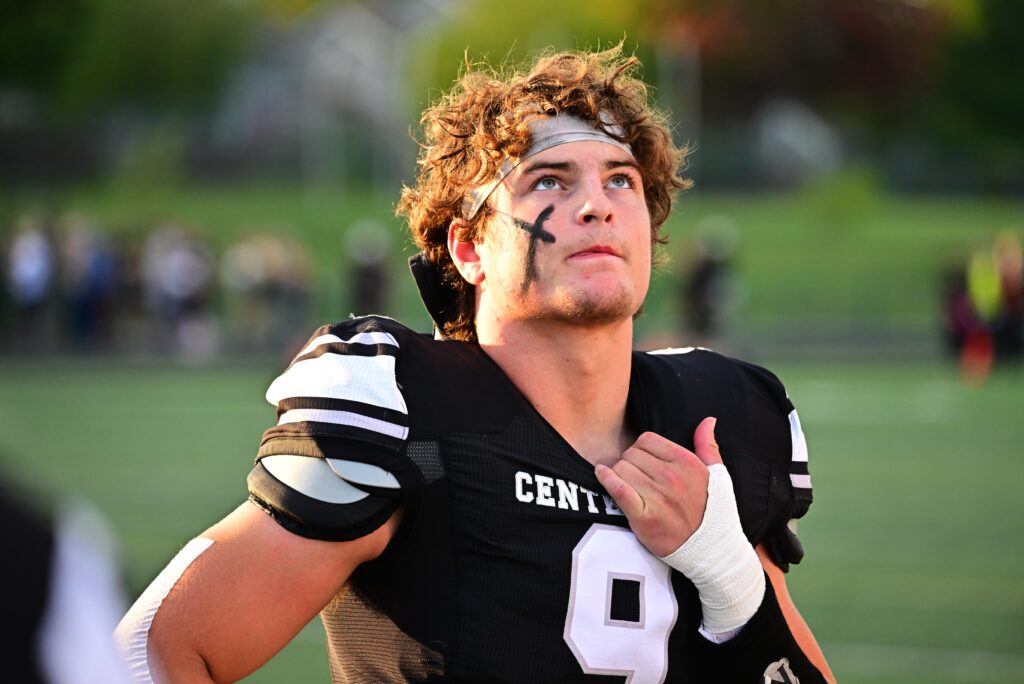 Senior linebacker Zach English has helped the Ankeny Centennial football team to a 2-2 record. He made 4.5 tackles on Friday, including three solo stops, as the Jaguars posted a 28-14 victory over visiting Cedar Falls.
English leads the team with 28.5 tackles on the season. He has 22 solo stops, three tackles for loss and one sack.
Here is some inside info on English:
Congratulations on the win over Cedar Falls. What do you think was the key to the victory?
I think we started off the game very strong–offense and defense both pulling their weight evenly in the first half which set us up for a successful remainder of the game. Momentum was a big factor.
Was revenge a big factor after losing at Cedar Falls, 28-14, last year?
Yes, they beat us physically last year. We came out with a lot of injuries which really put a damper on us. I think the long drive up there was something we were not mentally prepared for either.
You seemed pretty confident the day before the game. Did you just have a good feeling about the outcome?
We had a very good week of practice which I felt prepared us well for the game. We were very focused.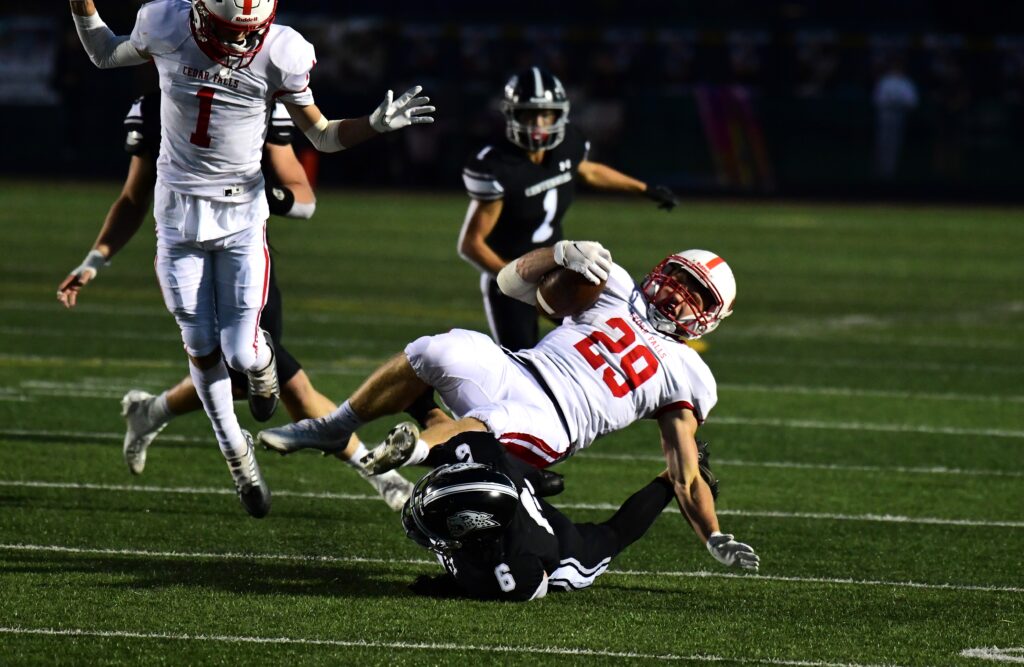 After your team lost its first two games, the pressure to win increased the last two weeks if you wanted to stay in contention for a postseason berth. Does it kind of feel like you're already battling for the playoffs?
Our mindset going in is treating every game like a playoff game. Every week from here on out the stakes are as high a playoff game. (Friday's game) was definitely one we needed to win in order to be confident for the postseason.
Co-head coach Ryan Pezzetti told me earlier this season that he expected the team's defense to be the strength of the squad. Do you feel like the defense has done a good job of keeping the team in every game?
Yes, I might be biased, but I feel like our defense has played very well. We're getting better every game and playing tough defense no matter the circumstances.
It seems like the offense has made a lot of strides, though, in the last two games. Have you been impressed with the progress of the offense?
Yes, I've been impressed. They're showing great progress. I've seen them settle in and play more fluid offense these past two games. And they're going to continue making progress every week.
Your team will host undefeated Sioux City East on Friday. Do you know much about the Black Raiders?
Personally, this will be my third time seeing the Black Raiders. I'm pretty familiar with what their offense will look like. Usually coming into our game they are undefeated so it is no surprise this year either.
I'm sure one of your goals for this season is to go on a deep playoff run. How many wins do you think your team needs to get into the playoffs?
Obviously, we want to win out the rest of the season, but regardless we want to set ourselves up so we don't have to play under high pressure the last few games to secure our spot in the playoffs.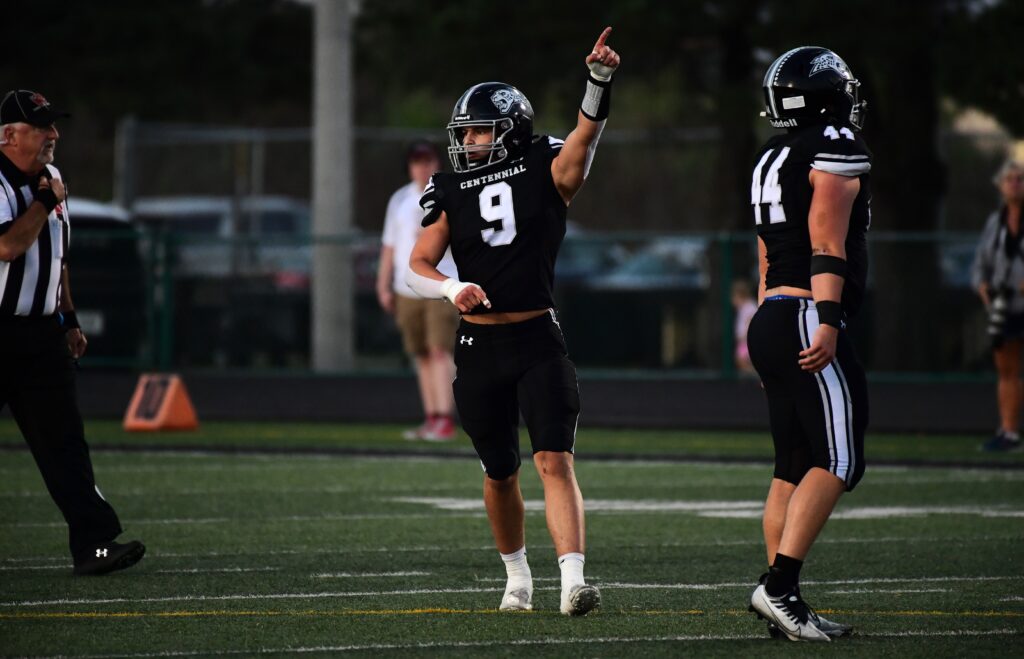 Your team had a close loss to your crosstown rival in Week Two. Would you relish another chance to play Ankeny in the playoffs?
Our goal is to get a rematch with Ankeny in the playoffs. We want to play them again because we know we have what it takes to beat them.
You're also a standout wrestler at Centennial. Do you know if you want to wrestle or play football in college?
I'm pretty uncertain about that, but I'm definitely leaning toward football.
Have you looked at any schools yet?
I'm still keeping my options open as far as schools go.