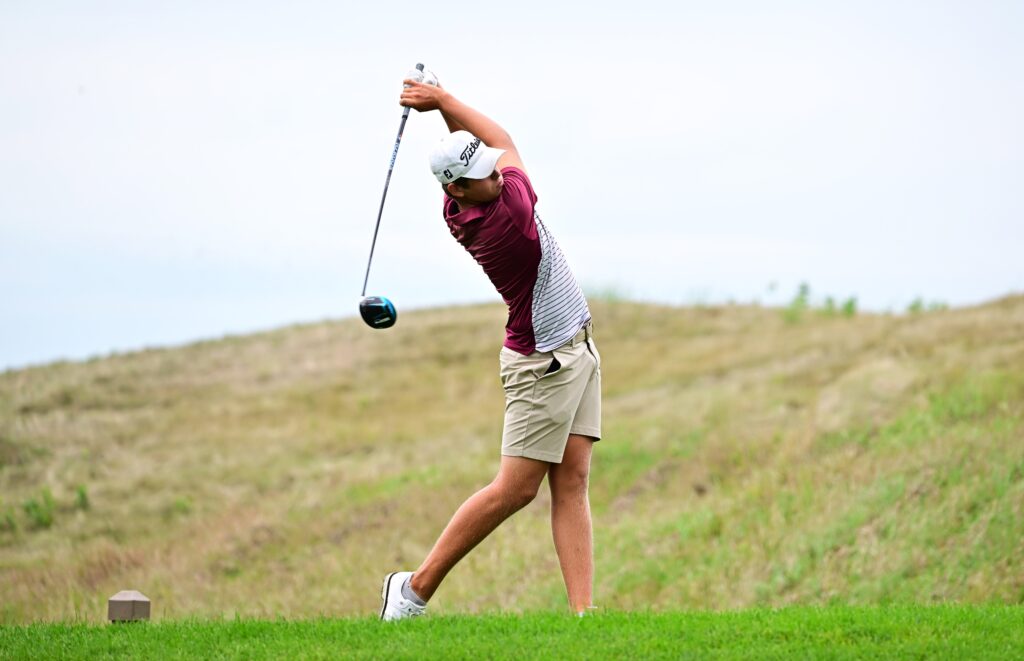 Monday's Indianola Invitational got off to a bad start for the Ankeny boys' golf team.
"It felt like one of those days that things just aren't going right," said Ankeny coach Mike Weddingfeld. "Starting off at the range we weren't hitting the ball the best, and that went right into our first nine and then two holes in Duncan (Beelner) got sick and had to withdraw so the entire morning just felt off."
The 10th-ranked Hawks went on to place third in the six-team field with a 318. No. 6 Indianola shot a 289 on its home course at the Indianola Country Club to defend its title, while No. 9 Southeast Polk was second with a 303.
The top three teams finished in the same order a year ago.
"We knew Indianola and Southeast Polk are good, and it was going to take our best rounds to beat them," Weddingfeld said. "We just didn't put a full 18 holes together today."
Indianola posted the top three individual scores, led by medalist Preston Bily with a 71. Jackson Buchanan also carded a 71 and was the runner-up, and Jackson Overton fired a 72.
Drew Hensen shot a 75 to lead the Hawks. He placed seventh as an individual.
Ankeny's Evan Hodapp took 10th with a 78, and Jacob Adams finished 16th with an 80. Caden Weddingfeld had an 85, and Avin Legg added an 86.
"The front nine definitely beat a few of the guys up, but we kept it together and played much better on the back," Weddingfeld said. "The front nine has some tricky holes and again several of the guys have never played there, but it just didn't seem any of the guys felt like they were playing well."
Ankeny will compete in the Southeast Polk Invitational on Wednesday at Copper Creek.