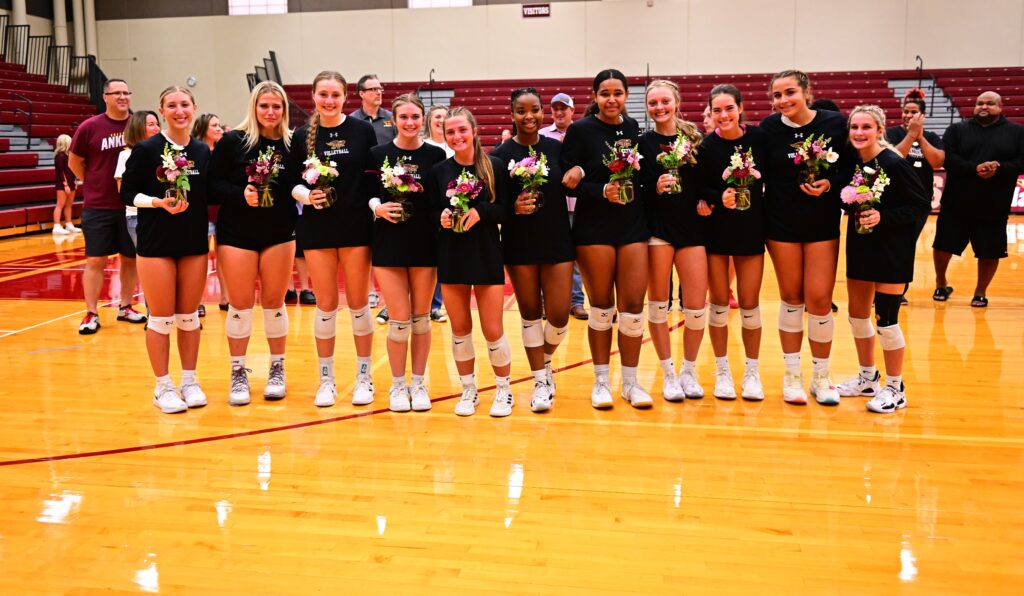 Ankeny volleyball coach Dani Kohut Lynch is in her first season with the program, but she has already grown tremendously fond of the Hawkettes' seniors.
Those seniors were celebrated on Tuesday before fourth-ranked Ankeny rolled to a 25-16, 25-12, 25-9 victory over visiting Southeast Polk.
"Tonight was a great way to celebrate the seniors in our program," said Kohut Lynch. "I know I have only been with them for a season, but it has been such a joy to coach each and every one of them. They have grown up being Ankeny Hawkettes and have helped grow the program into what it is today."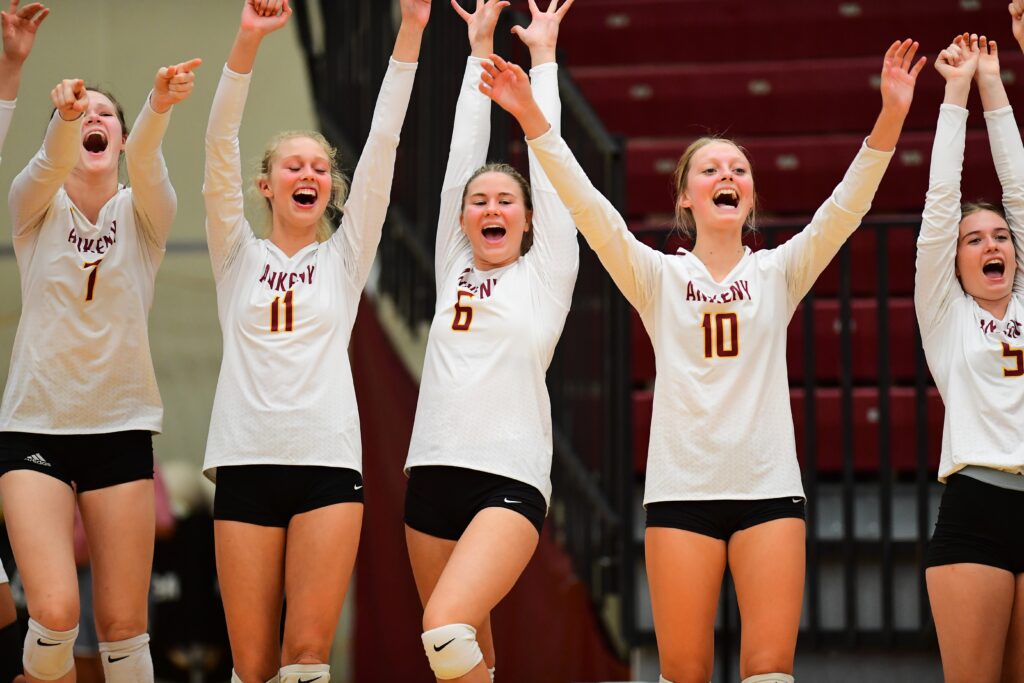 The Hawkettes defeated Southeast Polk for the second time this season. They also swept an earlier matchup at the Dallas Center-Grimes Invitational.
Ankeny improved to 3-0 in the CIML Conference and 23-4 overall. The Rams' records dropped to 0-3 and 3-10.
Fifteen different players saw some action for the Hawkettes, including 10 seniors. One of those seniors, Jesa Wallace, dished out 24 assists as Ankeny hit .284 in the match.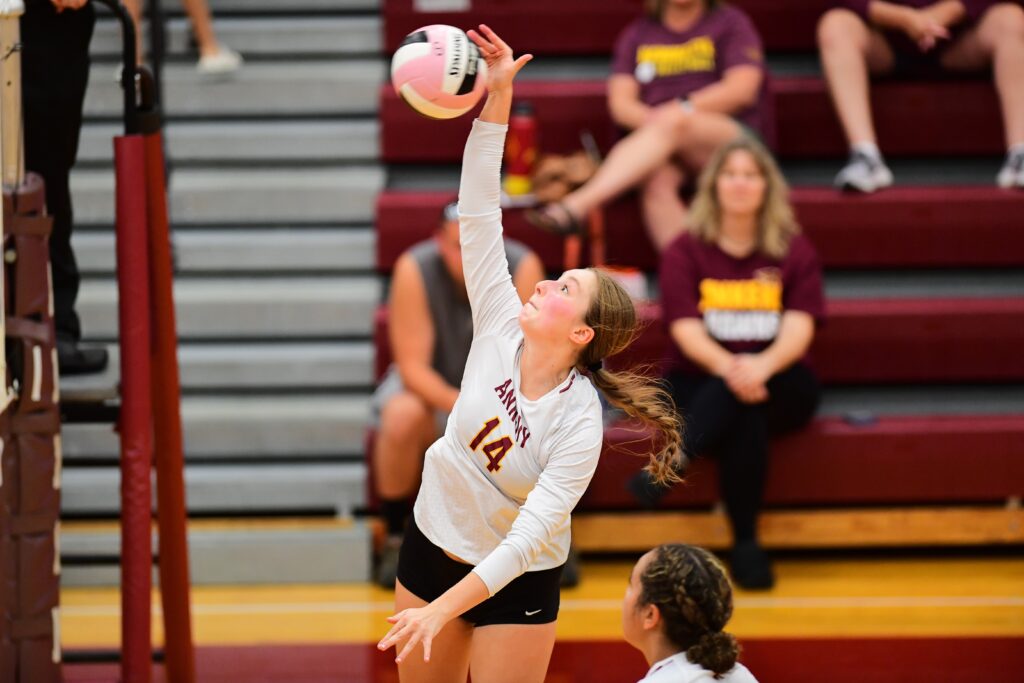 Tanith Roush led the hitters with 10 kills and hit .467 on the night. Aowyn Schrader had nine kills, while Parker Olson added six kills and two blocks.
Ava Wille racked up four blocks in the win. Sydney Otto had 10 digs, while Hannah Baier and Baileigh Carlsen each added nine.
Carlsen also had three aces. Myra Carlson chipped in two.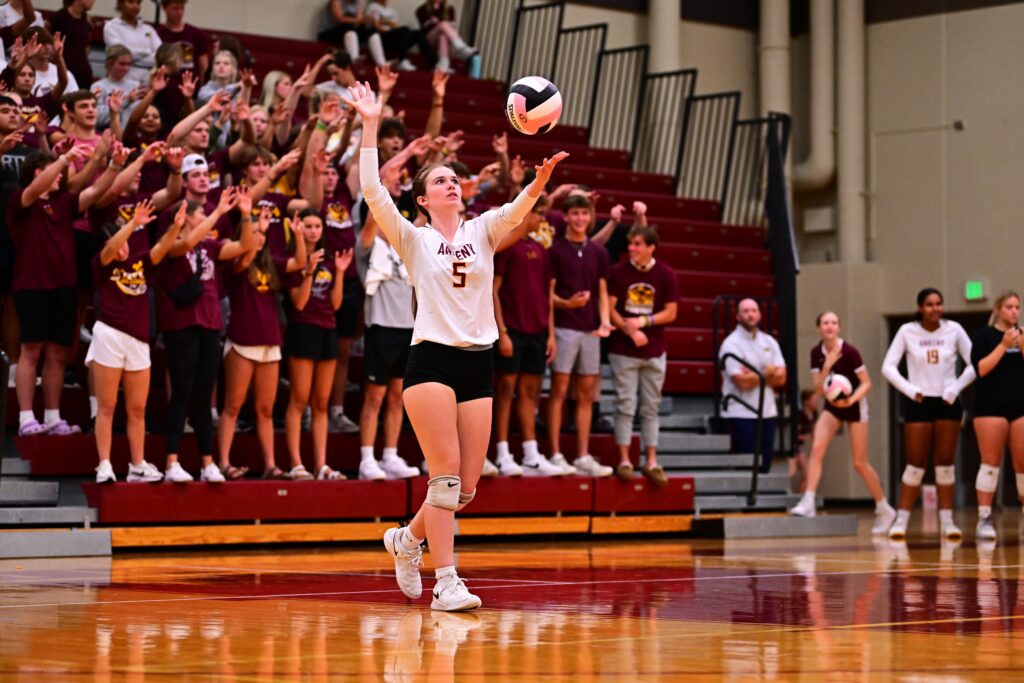 "I can't say enough wonderful things about these young ladies and how proud the coaching staff is to coach them each and every day," Kohut Lynch said. "We know that they will go on to do wonderful things with their lives, and we are truly honored to call them Hawkettes."
Ankeny will host a conference showdown against No. 3 Dowling Catholic on Thursday. The Maroons are 3-1 in the league and 18-6 overall after being swept by No. 8 Johnston on Tuesday.
This will be the fourth meeting of the season between the two teams. After losing the first matchup, Dowling has won the last two, including a victory in the championship match of the Iowa City West tournament on Sept. 10.