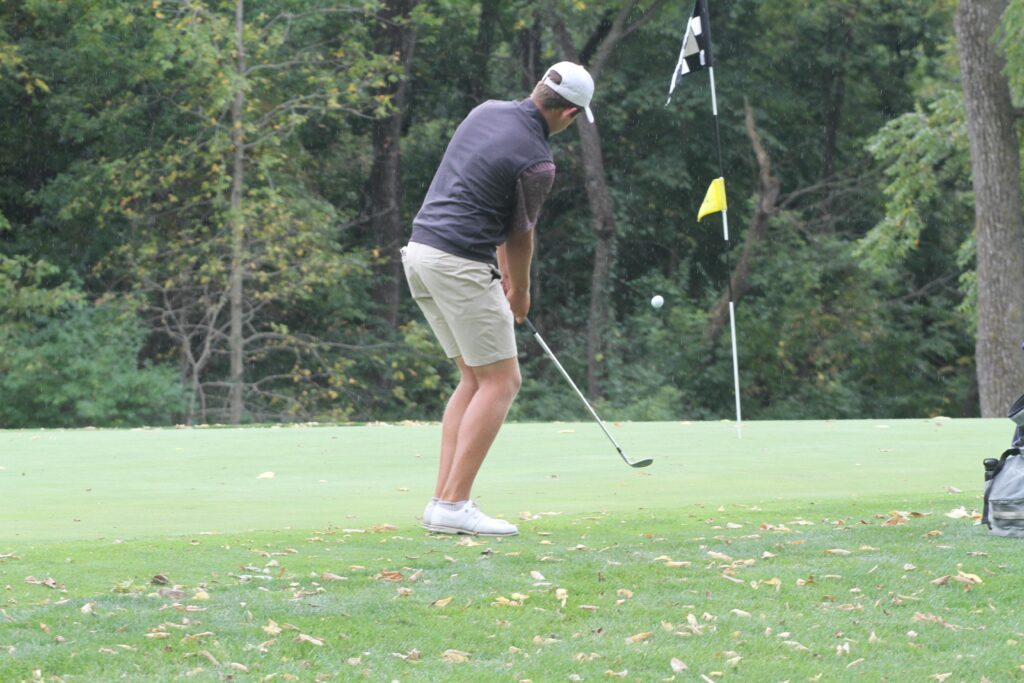 With the postseason just around the corner, the Ankeny boys' golf team took a step in the right direction on Wednesday.
Ankeny Centennial, meanwhile, is running out of time as it continues to struggle with injuries.
The 10th-ranked Hawks placed third among 11 teams in the Southeast Polk Invitational at Copper Creek Golf Club. They posted a score of 310.
No. 8 Dowling Catholic shot a 306 to win the team title. No. 9 Southeast Polk, the defending champion, was second with a 308.
"Today was a good day for us," said Ankeny coach Mike Weddingfeld. "Even though they beat us again, we played much closer to Dowling and Southeast Polk so I was happy with the outcome. We still need to limit some mistakes and get rid of just a few bad holes and that will allow us to improve our team scores much more and possibly beat these teams, but we just aren't quite there yet."
Centennial struggled to a 326 total, its second-worst score of the season. The Jaguars finished seventh.
Ankeny has won the last two meetings against Centennial and has now split the six meetings against the Jaguars this season.
"It was a different day and the same story," said Centennial coach Rick Fee, whose team played without injured varsity regulars Lawson Hachmeister and Ben Meier. "In 11 years with the program, we have never had this many injuries so this is a new hurdle to get over leading into the postseason."
Braeden Nelson of Valley carded a 3-under-par 68 to earn medalist honors. Drew Hensen of Ankeny was the runner-up with a 1-under 70.
Hensen chipped in for an eagle on the par-4, No. 13 hole.
"I was just off the green," Hensen said of his eagle. "I stayed out of trouble (throughout the round), but I wish I could have a few putts back."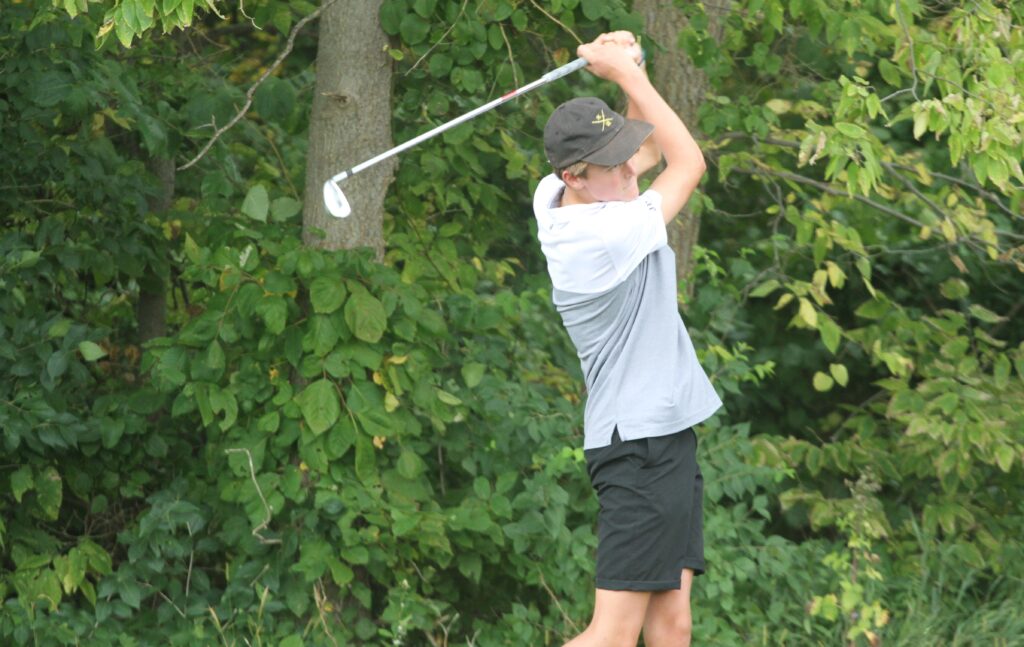 Gable Strother placed fourth with a 74 to lead the Jaguars. He made two birdies on the back nine.
"Gable battled with sickness but hammered out a great round!" Fee said.
Ankeny's Evan Hodapp placed eighth with a 75. He had three birdies on the day.
"It was good to see Evan play well today," Hensen said. "Hopefully, some of the guys that are struggling right now can get it dialed back in before conference and districts."
Caden Weddingfeld shot an 81 for the Hawks. Jacob Adams had an 84, Duncan Beelner fired an 89, and Avin Legg added a 93.
"Drew and Evan played extremely well again for us, which obviously really helps our team score," Weddingfeld said. "Caden and Jacob also played well except for just a couple holes each, which is what we have been working on–avoiding double bogeys and the big numbers. The greens definitely played a factor again today, but looking at all the teams' scores they were higher than normal so I am guessing that was an issue for everyone.
"We beat some teams that we have to face in a couple weeks at districts at Bent Tree so this gives us some confidence that we can play with anyone on a given day," he added.
Danny Paulson, Zach Hoffman and Cal Johnson each carded an 84 for the Jaguars. Charlie Morrissey and Logan Sease each had a 90.
"We are still two guys short from our usual lineup," Fee said. "That really shows when you compare us to the other top teams. My only hope is that we hope to get our best team back and will be at full force at conference next week at Willow Creek and at districts the following week."
Ankeny will face No. 3 Johnston in its final CIML Conference dual meet on Thursday at Jester Park.