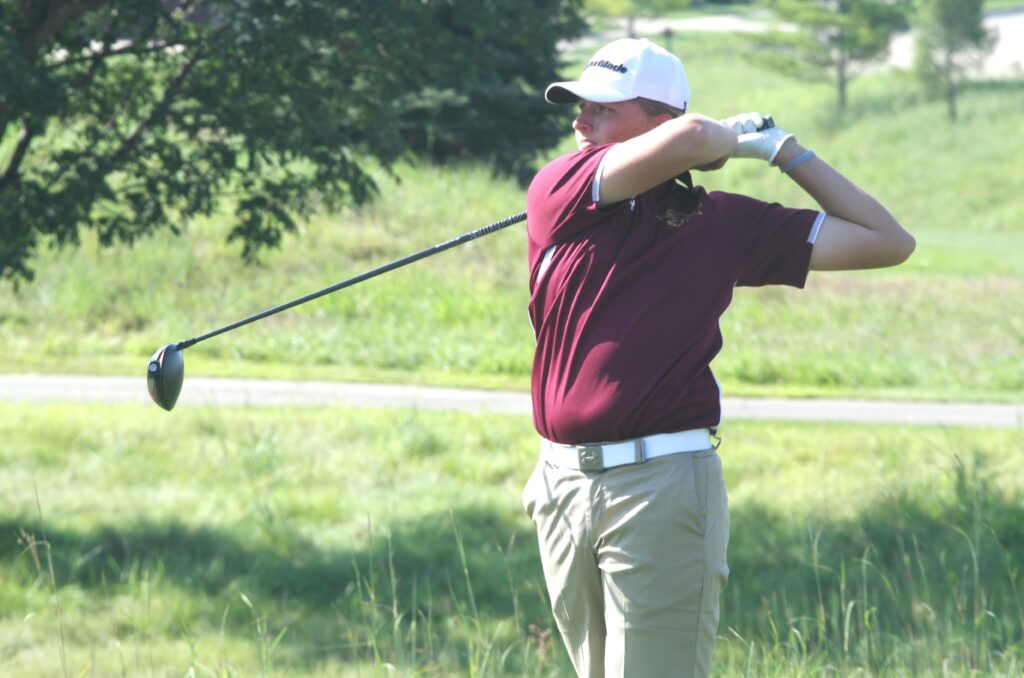 The 11th-ranked Ankeny boys' golf team closed out its dual-meet season with a 300-316 loss to No. 3 Johnston on Thursday at Jester Park.
The Hawks finished with a 3-5 record in the CIML Conference.
"We played OK today, but not our best. We had some guys shoot better than the previous day, but some (shot) worse," said Ankeny coach Mike Weddingfeld, whose team was playing in its third meet in four days. "We are still struggling to limit the bad holes. We had several guys that played really well on the front, but some errant tee shots got us in trouble on the back so I think the difference on the back was the penalty strokes."
The Dragons capitalized on the home-course advantage to post five scores in the 70s. Andrew Johannsen carded a 1-over-par 73 to earn medalist honors, edging teammate Owen Howe by one stroke.
Drew Hensen fired a 77 to lead the Hawks. Jacob Adams shot a 79, highlighted by an eagle on the par-4, No. 3 hole.
Ankeny's Avin Legg and Duncan Beelner each had an 80. Evan Hodapp carded an 82, and Caden Weddingfeld added an 87.
"We did have several of the guys bounce back with much better scores than they have been shooting the last several meets so we just need to get all the guys shooting their best on the same day," Weddingfeld said.
Johnston also won the junior varsity meet, posting a score (313) that was better than Ankeny's varsity. The Dragons will be one of the favorites to win the conference meet on Wednesday at Willow Creek.
The meet will feature four other teams ranked in the top 10–No. 2 Waukee Northwest, No. 4 Waukee, No. 8 Dowling Catholic and No. 9 Southeast Polk.
"We have all played Willow Creek now so that should help us next week at conference as well as at Bent Tree for districts," Weddingfeld said. "We plan to play another practice round there again so knowing the courses should be a benefit to us and hopefully our scores will improve. I have always said that the season rounds are just practice for districts and state where anything can happen. I am hoping we are saving our best golf for these last two weeks of the season."