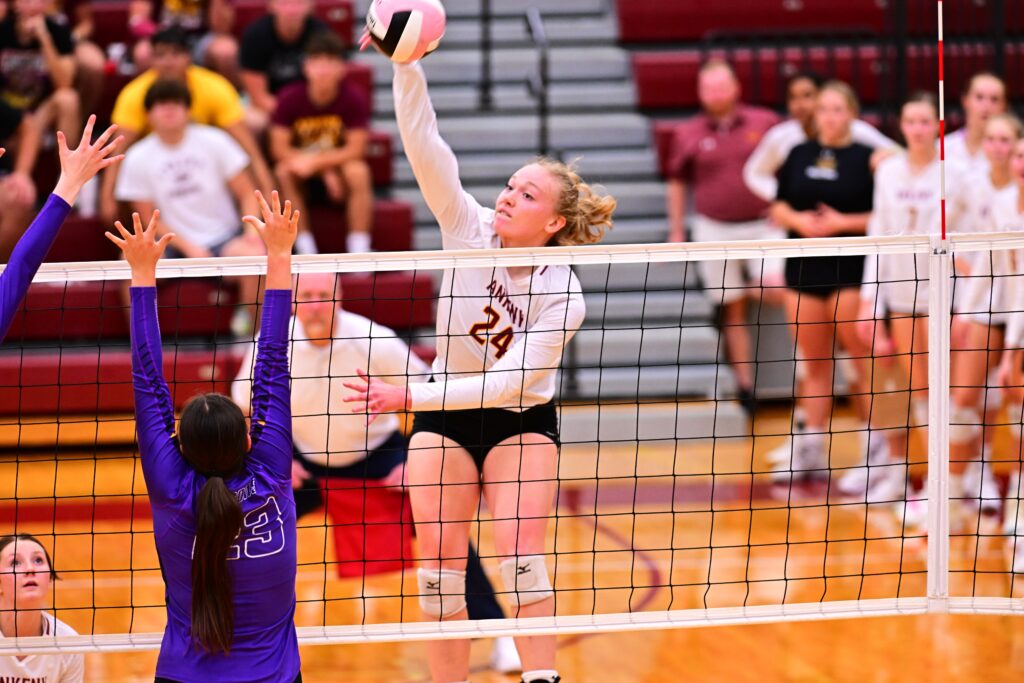 Ankeny volleyball standout Aowyn Schrader is going to be a Blue Raider.
The 6-foot-1 junior outside hitter has verbally committed to play for Middle Tennessee State in Murfreesboro, Tenn. She picked the Blue Raiders over Dayton and Nebraska-Omaha.
"It wasn't really a tough decision," said Schrader. "I went to their camp this summer, and I just really connected with the girls in my (class). I love the coaches, and I see them going far in the future."
Schrader has helped fourth-ranked Ankeny to a 24-4 record this season. She leads the team with 223 kills and has posted a .308 hitting percentage.
As a sophomore, Schrader helped the Hawkettes to a 40-6 mark and a trip to the Class 5A semifinals. She had 310 kills and earned all-state honorable mention.
Schrader emerged as a potent weapon during her freshman season in 2020, when she helped Ankeny to the Class 5A state title. She was named to the all-tournament team.
Schrader played alongside her sister, Phyona, during that championship season. Phyona is now a sophomore setter at Notre Dame.
Aowyn will join her in the collegiate ranks in the fall of 2024.
"I was looking for the right culture and the family environment on the team," Schrader said. "And I found what I was looking for."