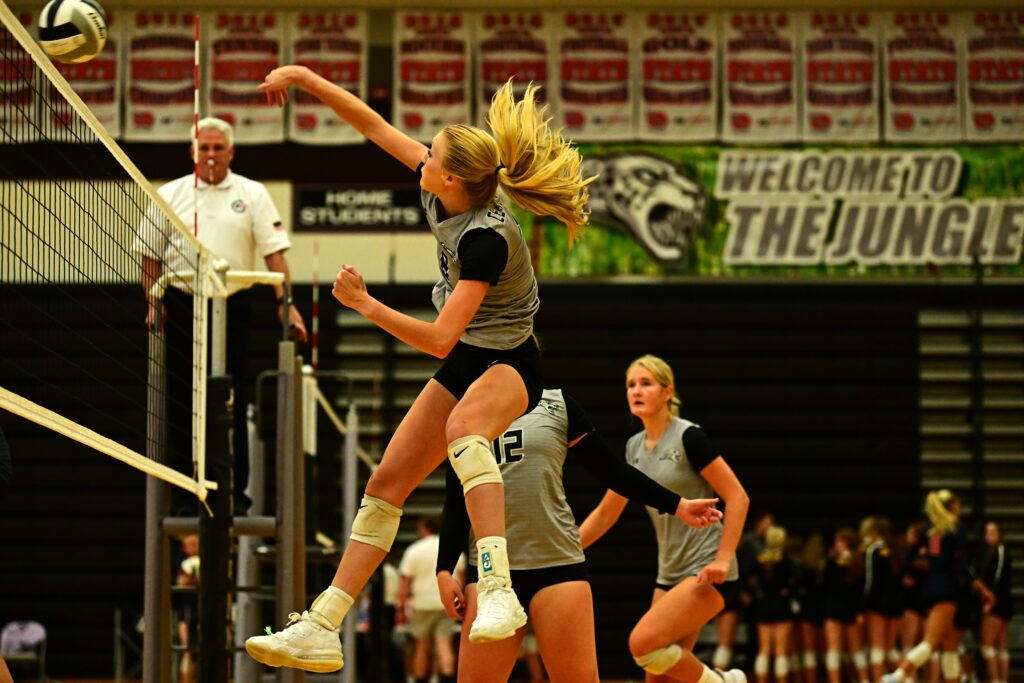 After being idle for eight days, the Ankeny Centennial volleyball team returned to action on Thursday and rolled to a convincing sweep at CIML Conference rival Waukee.
The sixth-ranked Jaguars posted a 25-14, 25-16, 25-20 victory to improve to 3-1 in the league and 16-5 overall. No. 11 Waukee's records dropped to 1-3 and 8-16.
The Warriors were coming off a five-set loss at No. 5 Waukee Northwest on Tuesday.
"The team has been working hard in practice, and it was great to see it pay off," said Centennial coach Jessica Rinehart, whose squad had not played since winning at Valley on Sept. 13. "We reached a new level."
Jaeden Pratt led Centennial's balanced attack with 11 kills, hitting .733 on the night. Delaney Miller had 10, Delainey Winkel chipped in nine, and Anna Sash and Jada Schmidt each added six.
Reagan Angus dished out 33 assists as the Jaguars hit .347 in the match, committing just 10 hitting errors in 101 total attacks.
"We were very consistent throughout every position, and we passed well which allowed us to get our middles involved offensively," Rinehart said. "We had great composure throughout the night and different players stepped up when we needed it."
Schmidt led the defense with four blocks. Pratt had three.
Taylor Bechen racked up 10 digs and completed all 12 of her serves. Angus added six digs.
Miller contributed a pair of aces for the Jaguars, who were able to overcome nine serving errors.
Centennial will host a CIML Conference match against No. 8 Johnston (11-6) on Tuesday.