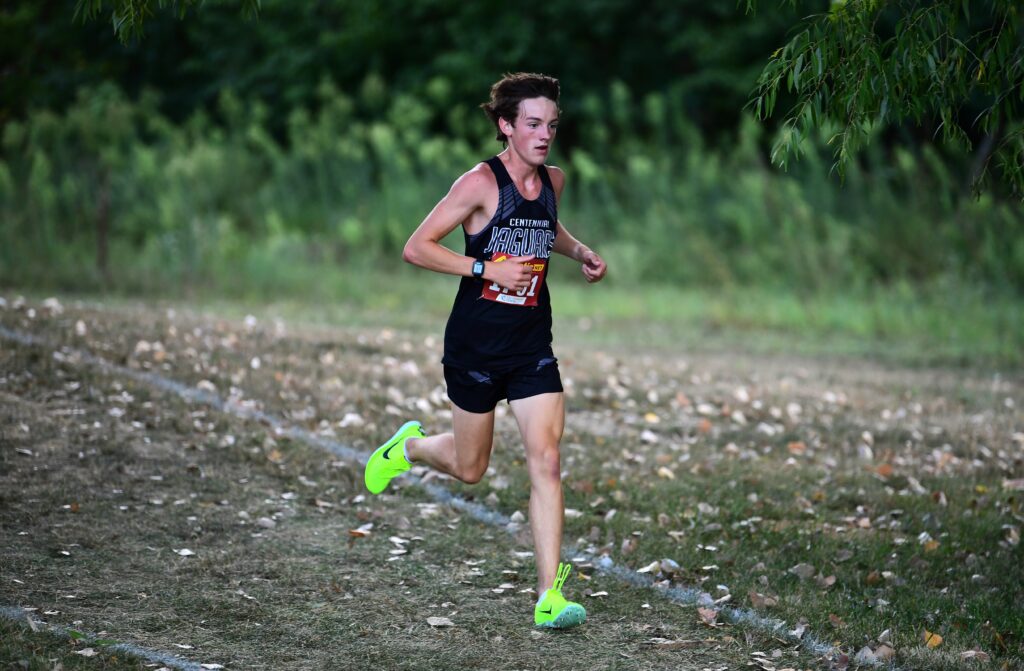 Junior AJ Schermerhorn led the Ankeny boys' cross country team to an eighth-place finish in the Indianola Invitational on Thursday at Pickard Park. He placed third in the 5k race with a time of 16 minutes 10 seconds.
Schermerhorn, who is ranked in the top 10 of Class 4A as an individual, has been the Jaguars' top finisher at all five meets this season. He has four top-five finishes.
Here is some inside info on Schermerhorn:
How is the season going thus far?
It's been a rollercoaster since we had such a big group of seniors graduate last year. A lot of good has come out of everyone figuring out their new roles on the team. This year's seniors didn't really have a chance to lead last year so it's been cool seeing them embrace that role. Coaches Fickbohm and Gettemy have done a great job figuring out where everyone should be and getting us prepared for the second half of the season.
Were you happy with your race on Thursday?
Yes! I was very pleased with how I placed overall. I knew it was going to be a close race between Tommy Hensley (of Urbandale) and me. I started out conservative to save energy and tried to pull him in at the end. Unfortunately, I fell a little short but last year at the state meet he was ahead of me by 40 seconds, and I got within 3 seconds (at Indianola).
What did you think of your team's performance?
It was nice to have Brendan Owens back. Brayden Vander Wilt tied his PR on a tough course. The Lundberg duo (Parker and Austin) had a strong race, too. We had some underclassmen jump into the varsity race, and they did a great job of filling that role. It's exciting to see their potential. In the JV race, we had strong performances from Vibu Gantalamohini, Bennett Blakeslee, Jonas Smith, Mark Nelson and Payton Bright.
Do you like running on the Indianola course?
I actually enjoy hilly courses over flat ones so Indianola is good for that. Running in the woods kept it cooler, too.
We had some much cooler temperatures on Thursday after a high in the 90s just two days earlier. Did you enjoy the better running conditions?
Yes, I definitely prefer the cooler temperatures, and it was great that the wind wasn't noticeable.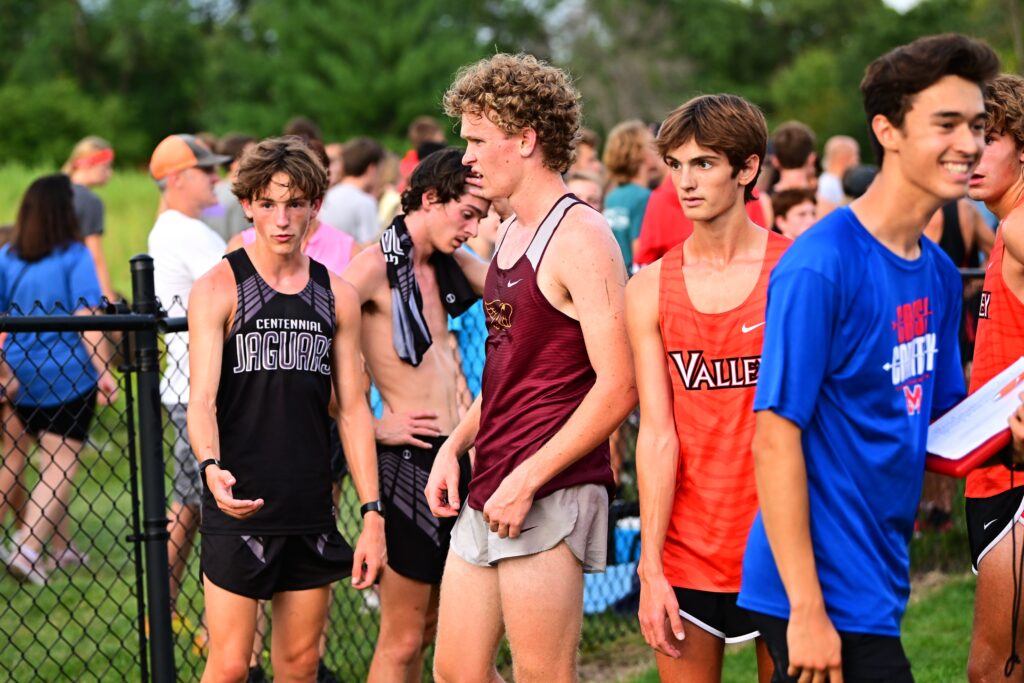 You earned your first varsity cross country victory in the Tom Karpen Invitational on Sept. 13 at Valley Southwoods Freshman High School. What did that win do for your confidence?
I knew it was going to be a close race between a group of three of us. My attitude toward hills really paid off at that race because I made up a lot of ground through the hilly parts. That course has always been a tough one so it was a confidence booster to win on that specific course.
You moved up to the No. 8 spot in the latest Class 4A individual rankings after that victory. Do you pay much attention to the rankings, and do you consider yourself one of the best runners in the state?
I do keep an eye on those rankings to help me prepare for each week's race but I keep in mind they can't be 100 percent accurate. I trained really hard this summer, and I feel like my work ethic is really paying off this season. There are great runners in the state of Iowa, though, and I'm honored to be among them.
You seem to have really embraced your role this season as the team's No. 1 runner. Did you learn a lot about being a leader from last year's seniors who led the way, primarily your brother Tyler, Cooper Majors and Karsten Peters?
I learned a lot from Tyler, Cooper and Karsten about race strategy. They have had a big impact on how I prepare for and execute my races now. The guys that were seniors when I was a freshman and our current seniors have been great role models, too. Honestly, since my freshman year I've been really fortunate to run with a great group of guys. Coaches Fickbohm and Gettemy have included me as part of the team's leaders which I really appreciate since I'm not a senior yet.
Indianola is one of the sites that has already been announced to host the state qualifying meets on Oct. 19, along with Marshalltown, Council Bluffs, Dubuque and Pleasant Valley. Do you have a preference for where your team is assigned to run?
Indianola and Marshalltown would be ideal. They are closer, and I have experience on those courses.
You placed 97th in last year's state meet with a time of 17:39. Did you learn a lot from that race that will be helpful if you can make it back to Fort Dodge next month?
Running at an earlier time was rough for me last year so I learned I need to adjust my race day diet. I also got good experience running on that course last year so I'm anxious for redemption this year.
Are you planning to run in college? If so, have you looked at any schools?
I definitely want to run in college. I've had a few coaches reach out to me, and I'm excited to look into my options after the season is over.