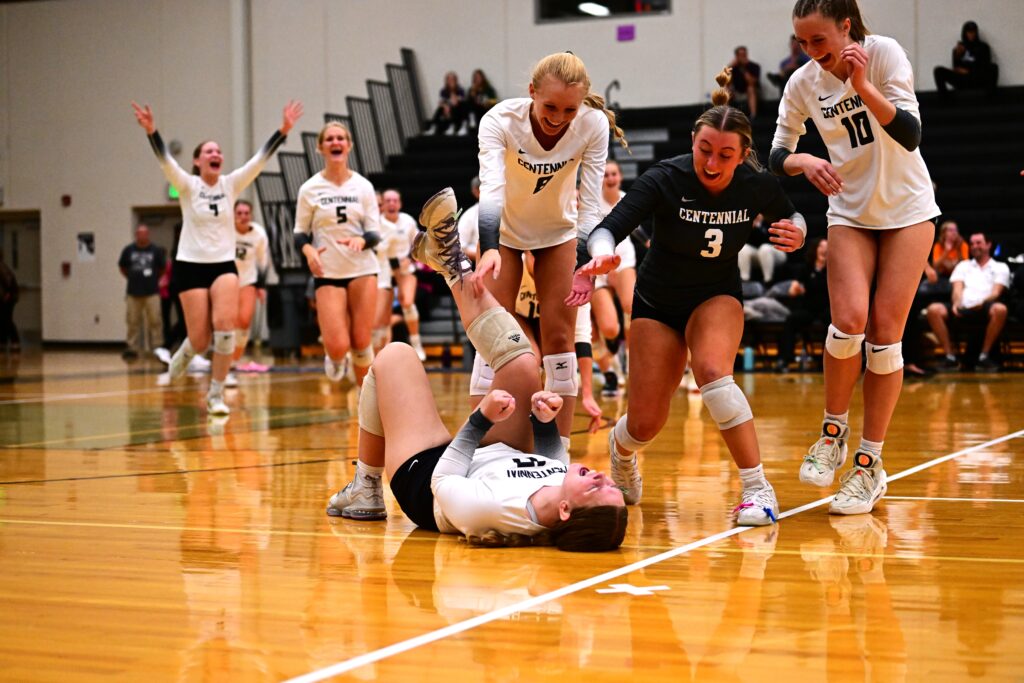 There's no time to rest for the Ankeny Centennial volleyball team.
Not with a showdown at second-ranked Ankeny coming up on Tuesday.
After placing second in the Urbandale Invitational on Saturday, the No. 5 Jaguars are going back into the gym on Sunday to prepare for their crosstown rival.
"Overall, we were happy with the results, but we were disappointed we couldn't (beat) Western Christian in the finals," said Centennial coach Jessica Rinehart. "We do think it revealed an area we can get better at, and we're excited to get back into practice to work on those things. So excited in fact, the girls asked if they could practice (Sunday)."
Western Christian, the No. 2 team in Class 2A, defeated Centennial twice in Saturday's tournament. The Wolfpack (26-4) posted a 25-17, 25-19 victory in the championship match.
Anna Sash had five kills to lead the Jaguars (21-7). Reagan Angus contributed eight assists and four digs, while Mya Lei-Butters added a pair of aces.
Centennial went 2-1 during pool play. The Jaguars rolled to victories over Southeast Polk (21-10, 21-7) and Des Moines Lincoln (21-6, 21-6), but then dropped a 21-16, 21-12 decision to Western Christian.
In the quarterfinals, Centennial posted a 25-22, 25-14 win over No. 7 Waukee Northwest. The Jaguars avenged a semifinal loss to Northwest (21-8) in the Metro Classic on Sept. 10 at Southeast Polk.
"We picked up some good wins and played solid volleyball throughout the day," Rinehart said.
Delaney Miller led Centennial with nine kills. Jada Schmidt and Delainey Winkel each had six kills, and Winkel also served three aces.
Angus dished out 23 assists, while Taylor Bechen racked up 13 digs. Jaeden Pratt added a pair of blocks.
The Jaguars then posted a 27-25, 25-21 victory in the semifinals over Des Moines Christian, the No. 1 team in Class 3A. The loss ended a 10-match winning streak for the Lions (34-3).
Schmidt had six kills to lead Centennial's balanced attack. Miller chipped in five kills, while Angus had 18 assists and eight digs.
Sash recorded seven blocks in the win. Lei-Butters had two aces.