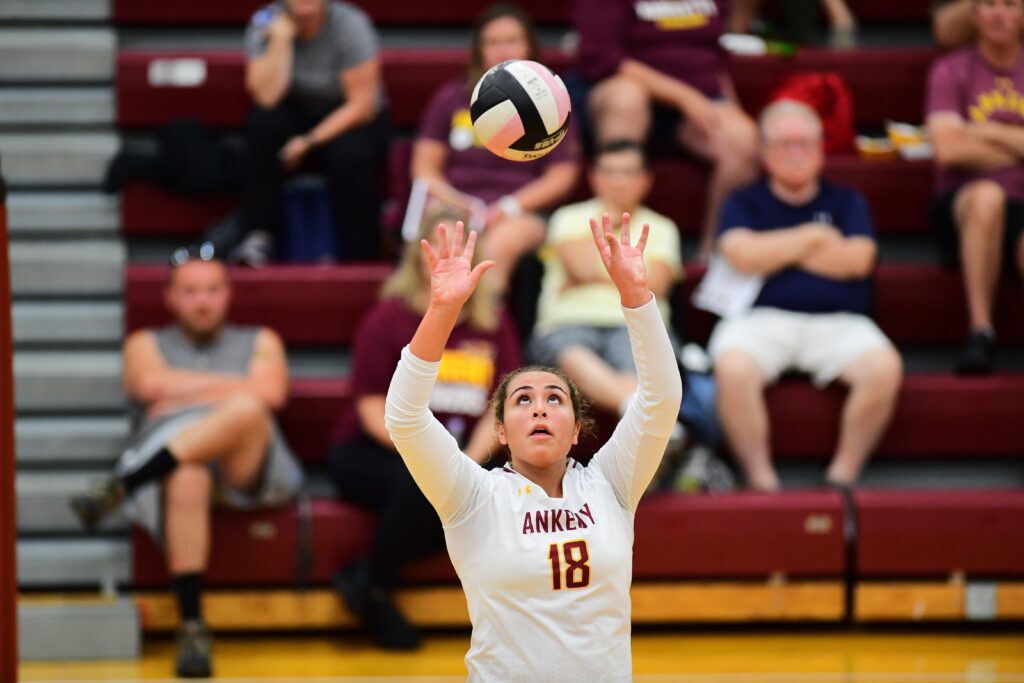 Senior setter Jesa Wallace has helped the second-ranked Ankeny volleyball team to a 25-4 record. She currently ranks second in the entire state with 747 assists.
Wallace had 55 assists on Tuesday as the Hawkettes rallied from a 2-1 deficit on the road to beat then-No. 5 Waukee Northwest in five sets. The William Jewell recruit also had six digs in the win.
Here is some inside info on Wallace:
Congratulations on the victory over Waukee Northwest. Were you getting worried when the Wolves led 23-21 in Set 4 and only needed two more points to close out the match?
When the Wolves were ahead, I really didn't think about the score. I knew the game wasn't over, and I knew my team would give it everything we had until the very end. If we all did our job to the best of our abilities, the game would end the way it was supposed to. I was so proud of the way my team fought for that "W".
What was the key to your team's turnaround the rest of the way?
I think the turnaround for our team is when we started having pep talks on the court. We were struggling, and we knew we were a better team than what we showed in the first half of the match. We told each other that we needed to start playing our game and having some fun! When we did that, we started playing as a team instead of just our individual positions.
Your teammate, Aowyn Schrader, pounded 25 kills and seemed to get stronger as the match progressed. How much confidence did you have in her every time you set her the ball?
Aowyn is such a strong, solid hitter, and as she finds her groove she just pounds it down. I have really been connecting with her, and I was very confident if I got the ball to her where she needed it, she was going to do what she needed to do to score.
You did have three of your team's 10 service errors, and coach Dani Kohut Lynch told me afterwards that your team needs to be more cognizant of the score when you are serving in crucial situations. Do you think you need to be less aggressive at times?
Yes, I know I was trying to serve aggressive and when games are tight like the game against Northwest, I think we sometimes think too much on placement and serving aggressively that it ends in an error. I think coach Lynch is right. Instead of concentrating so much on making the serve aggressive, we just need to make it playable and give our team the chance to play the ball out instead.
It seems like the team has had a smooth transition to a new coach after coach Dave Whims retired after last season. How would you describe coach Lynch's style, and have you enjoyed playing for her?
I would describe coach Lynch's coaching style as one where she believes in us as individuals and as a team. She is very calm and never gets rattled on the sideline, which I think keeps us calm on the court. She picks us up when we are down and tells us to take a deep breath and play together as a team and have fun! I really like playing for her. I think she is a big reason we have pulled out some tough wins.
Your team has now won seven straight matches since losing to No. 4 Dowling Catholic in the final of the Iowa City West tournament on Sept. 10, including a five-set victory over the Maroons on Sept. 22. Do you think your team learned some things from that loss?
Yes, I think our team learned a lot from our losses. I think that we learned when we have lack of focus and worry about the score when we are down, and we are just playing our positions and not as a team, that's when the outcome isn't what we hoped for. But when we play as a team, build each other up, and don't get too wrapped up in the score, we have a much better chance of walking away with the "W".
Your team will now host a showdown against No. 5 Ankeny Centennial on Tuesday. What will be the key for you to beat the Jaguars again, since you defeated them at the Dallas Center-Grimes Invitational on Aug. 23?
We know that the Jags are going to play us tough–they always do. They are a great team, and I think the key for us is to concentrate on playing our game. We can't get too wrapped up in the crosstown rival thing. I think if we stay focused, come out playing hard from the minute we step foot on the court, make smart decisions and play with confidence, the game will end up in our favor.
What have you seen from the Jaguars since that earlier match? Do you think they've improved a lot?
Since we played them last, they have had more time to play together and work on bettering their connections. I do think we see a better team than we did earlier this season.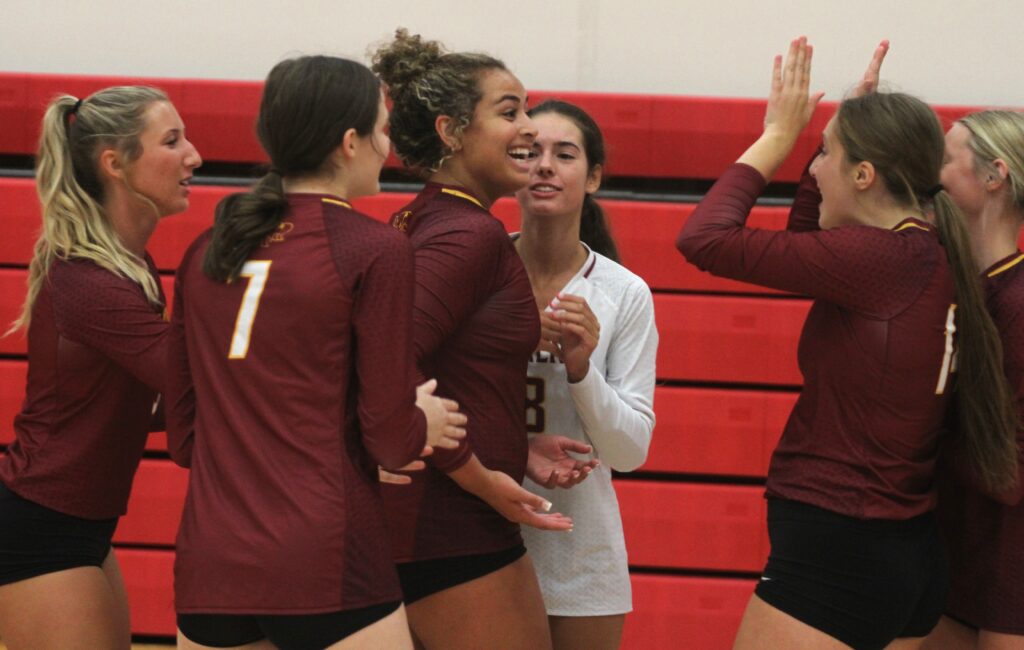 A win would allow your team to move closer to the CIML Conference title. How important do you think it is for your team to win the crown?
It would be great to win the CIML Conference title, but I think that winning the title will not change the way we continue to play our game. I think we will continue to go into each game giving it everything we have.
The regional pairings are expected to be announced later this week. Your team will likely receive a No. 1 seed, so do you like your team's chances to earn another trip to the state tournament?
With the pairings coming out later this week, I would like to think we will earn another trip to state, but during regionals every team comes out and gives it everything they have. We can't let our guard down. We still have to go out and earn our spot.
If your team makes it to state, you'll be playing this year's tournament at a new venue–the Xtream Arena in Coralville. Have you ever played there before, and do you think it will be much of an adjustment for the players?
If we earn our spot to state, I think that playing at the new venue will be exciting. I think being somewhere new puts everyone on equal playing ground, because no one has been there before. I have never played there before, but I have checked it out online. I think having all the fans closer to the court will make it feel more like a home match. All the cheering so close to the court will take some getting used to, but I think it will be a lot of fun!